Sacramento Truck Accident Attorneys
Sacramento is an important part of the agricultural distribution chain in the U.S., so the city sees significantly more commercial trucking traffic than other parts of the country. Unfortunately, with more trucks on the roads, that means more trucking accidents. An accident involving a large truck or semi-trailer is a uniquely frightening experience. The sheer size and weight of these vehicles mean that anything in their path can be demolished in an instant. The injuries from these accidents can be life-changing, many times even fatal.
At Tiemann Law Firm, we understand the physical and mental trauma you may be experiencing after a serious accident with a large truck. Your first instinct may be to accept whatever the trucking company's insurance carrier will provide, just so you can move on from the experience and start to rebuild your life. However, the money they offer will rarely cover all of the current and future medical expenses you may end up accumulating. The trucking and insurance companies are looking out for themselves, not for you.
If you or a loved one has been involved in an accident with a commercial truck, get someone on your side who will fight to protect you. Contact the experienced team at Tiemann Law Firm for assistance. We offer a free initial consultation to help you get started and sort through your legal options. Schedule your consultation today by calling our office at (916) 999-9000.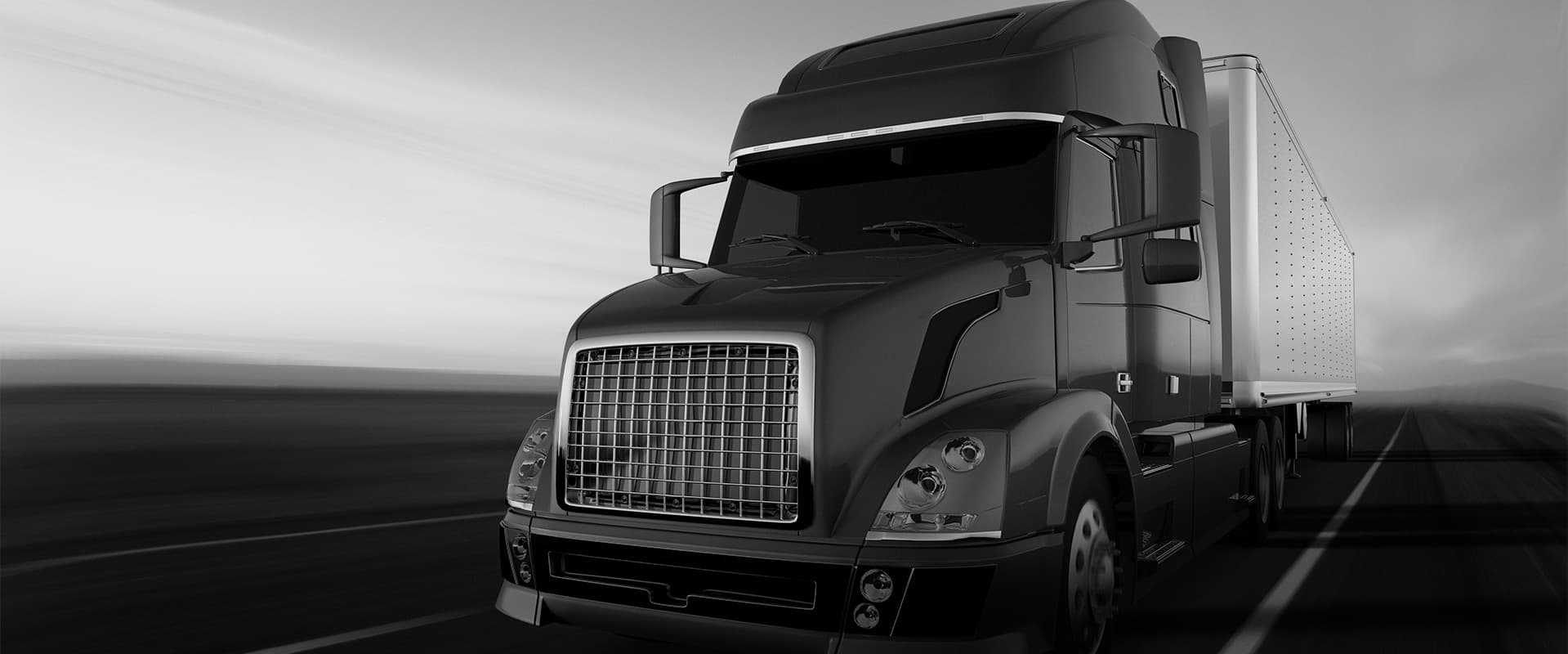 Why Hire a Truck Accident Attorney?
It's a fact, the trucking company is looking out for their bottom line, not your health or financial well-being. From almost the very moment a collision takes place, the company responsible for the truck and driver already have their team of lawyers and insurance adjusters on the phone making arrangements to protect themselves. They will send their own team to the site of the crash to investigate, and those investigators aren't being paid to make sure you are safe and taken care of. They are there to mitigate the damage to the trucking company.
Why hire an experienced truck accident attorney? So that you have someone on your side, protecting your legal rights and making sure you get the compensation you deserve. You are a liability. A settlement means cutting into the insurance company's profits, and a lawsuit can mean damaging the trucking company's reputation. Keeping the incident cheap and quiet is in everyone's best interest, but is it in yours? Hiring an attorney means you have experience and resources working in your favor to make sure you aren't being taken advantage of or given a lowball offer for compensation. At Tiemann Law Firm, we think you deserve the maximum compensation for your injuries.
Steps to Take After an Accident
Truck accidents are some of the most serious and devastating accidents that can happen on Sacramento roads. If you are involved in a serious truck accident, it is important to take steps to protect yourself and others who may have been involved. There are also important procedures that you must follow according to California state law. If you or a loved one is hurt in an accident with a truck, these are the next steps you should take:
Call 911: An accident with a large truck rarely leaves people unscathed. Contact emergency services immediately for medical help and to get law enforcement on the scene. This ensures that those who need immediate medical attention get it. It also means that law enforcement will create a report of the accident, which may provide crucial evidence in your case.
Report the accident: California law dictates that all drivers involved in an injury accident must report the incident within 24 hours and make a written report to the California Highway Patrol.
Collect evidence: If your condition allows it, try to collect as much information as possible at the scene. Take down the truck drivers' information and get the names and numbers of people who witnessed the accident.
Document everything: Again, if you are physically able, take pictures of the accident, skid marks, debris, and injuries. Document what happened right before the accident, weather conditions, if you noticed aggressive or unusual behavior from the truck driver beforehand, and other important information about the scene of the accident.
Contact your insurance provider: You may want to contact your insurance provider to let them know that you have been involved in an accident with a truck. Only give them the facts related to the accident.
Contact the California DMV: California law mandates that drivers involved in an accident that results in injuries, a death, or property damage of more than $1,000 have to report the accident to the California DMV. Drivers have ten days from the date of the accident to complete the Traffic Accident Report.
Do not go on social media: You may want to share information about your accident on social media but resist the urge to take to social media to talk about your accident or injuries. The trucking company, their lawyers, and insurance adjusters will be watching your social media accounts to try to use what you say about the accident against you.
Contact an attorney: Do not try to go up against a trucking company's team of lawyers and insurances alone. Get a skilled attorney on your side as soon as possible.
What Does an Accident Investigation Look Like?
A trucking accident investigation can be extremely complex. This is one of the most important reasons to get an experienced accident attorney on your side immediately after an accident takes place. Why? The attorneys and insurers working on behalf of the trucking company are already working behind the scenes to mitigate their financial losses. They will find ways to assign blame elsewhere in order to lessen their liability and the amount of money they'd be forced to pay out to victims.
Even having a police report that points towards the truck driver being at fault isn't enough. A skilled lawyer working for the trucking company can easily argue that a law enforcement officer isn't a qualified accident expert, therefore their opinion on who is at fault is just that, an opinion that should not be taken at face value.
Hiring your own attorney means you have some conducting a fair and complete investigation into the circumstances of your accident. It also means you have someone with the power of the law on their side who can request crucial evidence and information that can help strengthen your case before it is ultimately lost or even destroyed.
Following are some of the steps an experienced lawyer will take to investigate the truck accident:
Requesting access to and the preservation of all evidence related to the truck accident. This may require an attorney to file a spoliation letter. This document will notify all parties involved in the accident that evidence must not be destroyed, altered, or concealed in any way. Violating this order can mean severe legal penalties.
Obtaining law enforcement reports
Gathering witness statements from the accident scene
Investigating the scene of the accident
Requesting and obtaining all digital evidence, such as the Electronic Control Module (a truck's black box), video surveillance, dashboard camera footage, GPS data, even cellular phone data
Obtaining the driving records, training records, and driver qualification information of the person operating the truck at the time of the accident Obtaining all employer records and information on their hiring practices
Gathering the safety inspection records of the vehicle
Gathering the cargo loading information on the vehicle
Securing an expert who can conduct an accident reconstruction
What Are the Damages Available for My Injuries?
All truck accident injury cases are unique and have their own mitigating factors that can impact what damages will be available. In general, California law allows victims who are injured due to the actions of a negligent driver the ability to seek compensation for both economic and non-economic damages.
Economic damages are related to tangible and calculable costs, such as:
Current medical expenses
Future medical expenses related to the accident
Lost income
Loss of earning capacity
Property damage
Non-economic damages are much harder to tabulate. Non-economic damages typically include:
Pain and suffering
Emotional distress
Loss of companionship
Disability
Disfigurement
California is one of the few states that has not yet imposed a cap on non-economic damages. In essence, that means there is no limit to the amount of money that a victim may receive as compensation for pain and suffering following a truck accident. It is important to note, however, that California does not allow uninsured drivers to claim non-economic damages. An uninsured driver will only be able to try and recover financial compensation for things like property damage or medical expenses.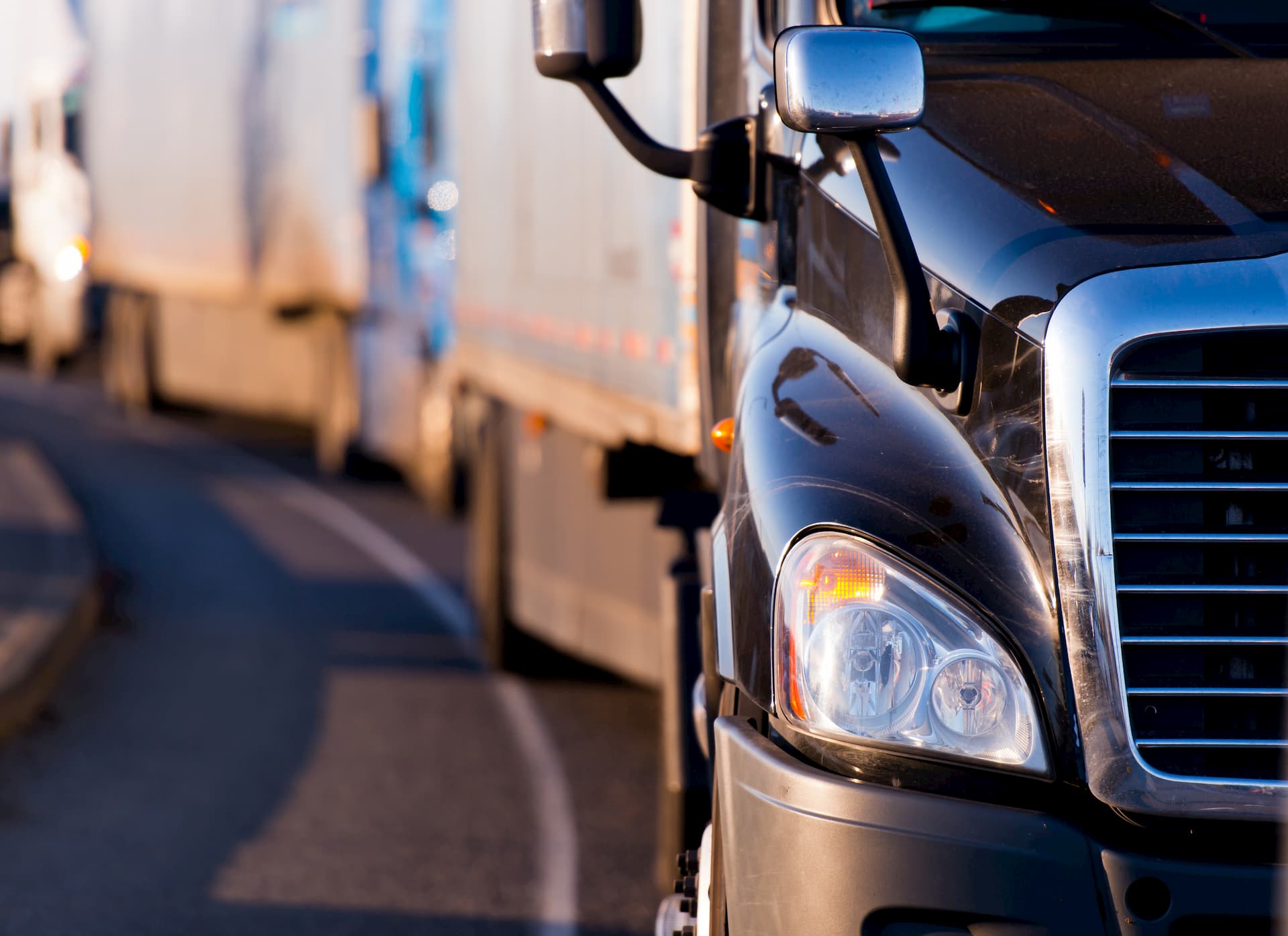 Most Common Causes of Truck Accidents
California is a vast and vibrant state. From seaports to agricultural fields, there is no shortage of goods that need to be transported across the state and across the country. While that is good for the economy, it makes California roads all the more dangerous. According to data compiled by the Federal Motor Carrier Safety Administration, there were 13,565 accidents involving large trucks or buses on California roads in 2019, making California one of the most dangerous states for truck accidents, just behind Texas.
The Federal Motor Carrier Safety Administration finds that the overwhelming majority of accidents are associated with driver error, mostly due to distracted driving and drowsy driving. Tight deadlines and pressure from employers can force truck drivers to operate vehicles for long stretches of time without proper rest or nutrition. Combine this with a constant need to be connected or entertained through phone or text, and the results can be deadly.
Some of the common causes of large truck accidents include:
Distracted driving
Driver fatigue
Intoxicated driving
Aggressive driving
Environmental factors
Poorly or improperly loaded cargo
Untrained or improperly trained driver
Poor driving performance
Mechanical failure
Most Common Types of Truck Accidents
Truck accidents occur for a variety of different reasons. While all accidents involving a large truck are serious, some accidents, including rollover and jackknife accidents, are particularly dangerous for the surrounding passenger vehicles. These are some of the most common types of truck accidents:
Jackknife
Rollover
Tire blowout
Rear-end collision
Underride accidents
Cargo-related accidents
Wide turn accidents
No-zone accidents
Other Types of Large Vehicle Accidents
18-wheelers are not the only type of large vehicle on the road that can cause serious damage. Tiemann Law Firm can help you no matter the type of large commercial vehicle that causes your accident. These types of vehicles include:
Garbage Trucks
Busses
Emergency Vehicles
Construction Vehicles
Delivery Vans
Moving Trucks/Vans
Tanker Trucks
Tow Trucks
There are many different types of large vehicles on the road. Tiemann Law Firm can help you with any type of accident if you have been injured by negligence. Contact us today to discuss your case.
Common Injuries Suffered from Truck Accidents
When 80,000 pounds of metal and cargo come barreling down on a 3,000-pound passenger car, the results can be catastrophic. Truck accidents are serious, and they often result in life-altering injuries that can take months even years to heal. The physical and mental toll can be enormous and require a person to completely change their way of life.
Unfortunately, the damage doesn't just stop at physical and mental injuries, either. Medical bills related to truck accident injuries can be astronomical when you calculate hospital stays, surgeries, rehabilitation, prescriptions, and possible orthopedic aids that may be required. Some of the more common injuries that can result from a large truck accident may include:
Traumatic brain injury
Concussion
Head, neck, and spinal injuries
Paralysis
Amputation
Fractured bones
Internal injuries
Organ damage
Internal bleeding
Burns, chemical andphysical
Road rash
Wrongful death
What Is the Cost of a Truck Attorney?
At Tiemann Law Firm, we work on a contingency-fee basis. This means that if we take on your case, we will not charge you any attorneys' fees until you receive the compensation you're owed. We'll take a percentage of the settlement, verdict, or jury award we win for you, so you never have to pay an out-of-pocket fee. That way, you can focus on what matters and feel confident in the fact that we are doing everything in our power to get you the money you deserve. We also offer a free initial consultation to review your case and your legal options.
Truck Accident Statistics
Statute of Limitations for Truck Accidents
Not only is it important to get a lawyer on your side early before evidence is lost or destroyed, but also because you have a limited amount of time to file a lawsuit in California. State law dictates that all legal claims be made within two years from the date of the accident. There are only very rare exceptions to this rule. Typically, if you fail to bring a lawsuit within the two-year time frame, lawyers for the trucking company will ask that the case be dismissed. The court will usually grant this request, and you will be unable to recover compensation through the court system.
Accident Claims Process
The truck accident injury claims process can be lengthy and involve an in-depth investigation. In general, if you are filing an injury claim against a trucking company, you want to make sure you sign with an experienced and skilled attorney. During the initial consultation, an attorney will review your case and lay out your legal options. If you are comfortable moving forward, you will typically be asked to sign an agreement with your attorney.
Once you retain legal counsel, it is important that any communication between you and the trucking company or their insurers goes through your attorney. Do not ever talk with them alone over the phone or sign any paperwork they give you. Always direct them to your legal counsel.
Your injury accident attorney will help you in the following ways:
Investigating accident and collecting evidence
Filing a claim with the insurance company and meeting all deadlines
Negotiating assertively with insurance adjusters for full compensation
Reviewing the settlement offers
Preparing to take your case to court, to ensure your case is taken seriously
Truck Accident Lawsuits in Sacramento
A skilled truck accident lawyer can help you decide whether or not it makes sense for you to pursue a lawsuit. A lawsuit carries some risk, as the verdict will be up to a judge or jury, but if an insurance company refuses to offer you the settlement you're due in the claims process, filing a lawsuit may make sense for your case.
These are the steps involved in a truck accident lawsuit that you should be aware of:
Filing a complaint: Filing a complaint officially begins the litigation process by notifying the defendant and the court that a lawsuit is being filed, and the plaintiff will be seeking compensation for damages. Once the defendant receives the complaint, they will have 30 days to respond to it.
Discovery process: During this phase of the process, the plaintiff's and defendant's attorneys will gather evidence, question witnesses, and question the other party in a deposition.
Settlement phase: Approximately 95% of cases are settled in the phase, before going to trial. The plaintiff may decide to accept a fair settlement offer and drop the case.
Trial: If a settlement can't be reached, the case will go to trial. Your experienced trial attorneys will fight for your case in court and present a compelling argument as to why you deserve full compensation.
Contact an Experienced Truck Accident Attorney Today
At Tiemann Law Firm, we know that moving forward after a serious truck accident can be difficult. You are facing new mental and physical challenges each day. You are constantly bombarded with medical bills, to the point where you may be afraid to walk to your own mailbox. You may be getting calls at all hours of the day, demanding you sign over your legal rights to the trucking company today, just so you can get a little money in your pocket tomorrow.
Don't fall for these intimidation and bullying tactics. Call an experienced attorney who can work aggressively towards getting you the maximum amount of compensation available to you.
Call Tiemann Law Firm to schedule your free initial consultation. Let us review the circumstances of your case and help you figure out what your next move should be. Hold negligent drivers and their employers responsible. Call (916) 999-9000 to get your rightful compensation today.
Frequently Asked Questions About Truck Accidents
Being involved in a truck accident is an overwhelming experience, and you likely have a number of questions about your accident injury claim and next steps. We answered some of the common questions we receive below, and we're ready to answer all of your questions at a free consultation.
How long will my case take?
That really depends on the nature and severity of the accident. Accidents involving large trucks can be very complex, and it takes time to investigate the crash properly and thoroughly. Rushing the process can mean valuable evidence crucial to your case could be missed. An experienced attorney will be able to review the circumstances of your accident and give you a general timeframe for how long your case may be expected to take.
Can you file an accident claim against the government?
If the negligent driver was behind the wheel of a government-issued large truck, you may be able to file a suit against the government. However, these cases can be extremely complicated, and the government will have a wealth of legal resources to draw from in an attempt to limit your claim. If you are in an accident with a government truck, like a city-run+ garbage truck, contact an experienced attorney right away.
Who can be held liable for a truck accident?
It depends on the circumstances of the accident and who is at fault. In some cases, the trucking company, truck owner, maintenance company, or even the cargo loaders may be liable for an accident. If a defective part played a role in the accident, then a truck or parts manufacturer may be liable. A skilled attorney will be able to review your case and determine which parties can be legally held responsible for your accident.