If you were injured in an incident or accident that was caused by someone else's behavior, you could be entitled to compensation. If your injuries were serious or if the incident resulted in other financial and personal losses, an insurance claim or lawsuit could result in money for you.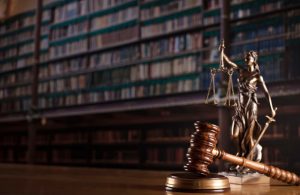 The Laguna personal injury attorneys of Tiemann Law Firm provide exceptional legal representation and aggressive advocacy to clients throughout the Laguna, California, area who were hurt or suffered the loss of a loved one because of someone else's wrongdoing.
One of Sacramento County's most successful personal injury practices, Tiemann Law Firm has achieved a long and proven record of securing substantial settlements and verdicts for individuals and families who are suffering from an avoidable accident or tragedy.
Our team of top-rated trial lawyers has your best interests at heart, and we will treat you and your family with compassion and dignity as we work hard to help you recover damages for your injuries and losses as well as for your pain and suffering.
For more information, you can schedule a free consultation with one of our experienced attorneys by calling Tiemann Law Firm at (916) 999-9000 or by filling out our online contact form.
Cases We Handle
A full-service personal injury law firm, we offer personal attention and effective counsel regarding your claims involving any of the following causes, among others:
We Will Fight for What You Deserve
As one of California's most successful personal injury law firms, we have obtained hundreds of millions of dollars in total compensation for the people we have had the pleasure to serve, and our results speak for themselves.
Known for our tenacity and determination, we deliver zealous representation at all turns, and we will advocate strongly on your behalf each step of the way. Whether we're negotiating favorable settlement terms with the insurance companies or battling out your issue in court, you can rest assured that we are doing all we can to help you get the maximum amount of compensation you need to help you with all the costs and expenses associated with your injury or loss.
From our efforts, we have obtained some of the largest verdicts and settlements ever awarded in Sacramento County, including the following:
$12 million for the victim of a car accident
$10.9 million for victims of a trucking accident
$6 million and $4 million awards in wrongful death and car accident cases
In addition, we have recovered other multi-million-dollar settlements and awards. We cannot make any guarantees as to the amount of money you may receive, but we do guarantee that we'll aggressively pursue the largest amount of compensation possible in your case.
Why You Need an Attorney for Your Injury Claim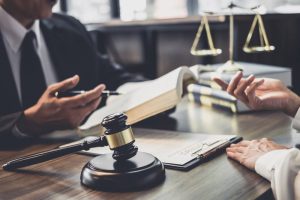 You know the accident or incident that caused your injuries and suffering was not your fault. Therefore, you feel you shouldn't have to pay for the costs associated with your treatment in addition to dealing with the pain and disruption to your life your injury has caused. However, you may not know how to go about getting the compensation you need from the party who is responsible for your suffering.
In tortious circumstances like personal injury and wrongful death claims, you'll have to prove that the other party's wrongdoing led to the accident and your injuries. You'll need to establish that they should be held liable for your accident-related injuries and losses. You'll have to establish liability before you can negotiate a settlement with the at-fault party's insurance company. Establishing liability and proving someone else's wrongdoing are complicated legal processes that require the knowledge and experience of a licensed attorney. Without one, you will probably not be very successful in obtaining compensation.
The attorneys at Tiemann Law Firm have decades of combined legal experience, and we have focused almost exclusively on personal injury and other similar claims for the majority of our careers. As such, we can offer an unmatched level of representation, and you can always count on us to be there for you when you need us. We promise to help you with your claim in the following ways:
Fully investigate your accident or injury's cause and gather the evidence needed to support your claim
Deal with the insurance companies so you don't have to
Assert your rights and ensure that your voice is heard
Walk you through the legal process and carefully explain your rights and options
Fight hard to help you get the maximum amount of compensation possible
We are here when you need us and available to answer your questions.
Treating You Like Family
Led by attorneys Jelena Tiemann and Peter B. Tiemann and joined by our experienced and dedicated associate Kia Jafari, Tiemann Law Firm is a family-run practice. We will treat you as one of our own while we guide you through the process of pursuing the compensation you deserve. We genuinely care about you and your loved ones, and we hope you will find our law office a warm, welcoming, and safe environment for you and your family members.
We understand you have a lot of choices when it comes to hiring a lawyer to represent you in your injury claim. But you want to make sure you are working with someone you can trust and who will help you get the results you want.
Every attorney at our law firm has at least ten years of legal experience, and we have received top endorsements and rankings from members of the legal community as well as honors and awards from our peers. We have also received numerous five-star reviews from our clients, and we are proud of the reputation for excellence we have earned.
Contact Us Today
If you were injured in an accident due to someone else's behavior or wrongdoing, you might be entitled to compensation. For a free and confidential review of your claim from a local attorney that you can trust in Laguna, California, contact Tiemann Law Firm at (916) 999-9000. You can also reach us through our online contact form. Along with free consultations, we also work on contingency, so you won't have to pay any money upfront. We will only receive a fee if we get money for you. Call us today.