Davis Personal Injury Lawyers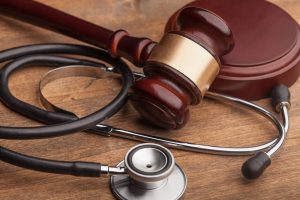 Did you suffer injuries in an accident someone else caused? Do you face medical bills, lost wages, and additional expenses due to the negligent individual's actions? If so, contact Tiemann Law Firm immediately to learn about your legal options to hold the at-fault party liable.
We know how traumatic it can be to sustain an injury in a preventable accident. The negligent person or company could have taken the necessary steps to avoid causing you harm. However, they behaved carelessly, and now you're suffering physical, emotional, and financial burdens.
Medical bills can be expensive and lead to financial strain. If you can't afford the cost you incur while treating your injury, you could end up with significant debt. If your actions didn't contribute to the accident, the negligent party should be financially responsible for all of your expenses.
At Tiemann Law Firm, our Davis and Woodland personal injury lawyers will fight to help you seek the compensation you need and deserve. Do not hesitate to call us at (916) 999-9000 for a free consultation so we can start working on your case.
Why You Need a Personal Injury Lawyer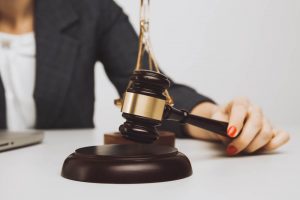 Many people will attempt to handle their personal injury cases without assistance from a lawyer. You might think the process is straightforward and possible to take on yourself. Unfortunately, you don't realize that there are various state laws, strict deadlines, and a specific procedure you must follow to pursue compensation following an accident. If you make an error, it could result in a denied insurance claim, dismissed lawsuit, or much less compensation than you deserve.
Tiemann Law Firm has over 20 years of experience representing accident victims in Davis, California. We take on the responsibility and complete every step on your behalf. You can depend on our legal team to use our resources to investigate the incident and gather the available evidence to prove someone else's actions caused your injury. If we can't settle with the insurance company, we are fully prepared to take your case to court.
The personal injury lawyers of Tiemann Law Firm earned and maintained a stellar reputation for the work we do. We received multiple awards and recognition from prestigious organizations, such as The National Trial Lawyers Top 100 Trial Lawyers, Elite Lawyer, and Martindale-Hubbell. We are proud of our services and the favorable case results we have achieved for our clients.
Personal Injury Cases Tiemann Law Firm Handles
When you hire a personal injury lawyer in Davis, CA, you will receive the personalized attention you deserve. At Tiemann Law Firm, we believe in treating every client as a priority throughout their entire case. We have the skills and knowledge to take on various personal injury cases, such as:
If you suffered injuries in any of these or another type of personal injury accident, call Tiemann Law Firm immediately. Our legal team will review the details of your case thoroughly to determine if we can proceed with trying to secure the compensation you're owed.
Possible Compensation in a Personal Injury Case
The compensation you can pursue will depend on a range of factors, including the severity of your injury and the type of case you have. For example, if you were injured in a car crash, you might be able to file a claim with the at-fault driver's auto insurance carrier. A defective product could entitle you to compensation in a lawsuit against the negligent manufacturer.
The compensation you recover in a personal injury case could compensate you for the past and future losses you suffered, such as:
Pain and suffering

Medical expenses

Property damage

Physical impairment or disfigurement

Loss of enjoyment of life

Emotional distress

Lost wages

Lost earning capacity
You can also seek exemplary damages if you file a lawsuit. However, the circumstances of the accident must meet specific requirements. A jury will only award you if you can prove the defendant acted with malice, fraud, or oppression by presenting clear and convincing evidence.
Personal Injury Frequently Asked Questions
You're not alone if you don't know where to begin your personal injury case. Most accident victims need guidance during the complicated legal process. Your personal injury lawyer in Davis will assist you with every step so you know what to expect and how to handle any obstacles that come your way.
Below are the most commonly asked questions Tiemann Law Firm receives when people suffer injuries in an accident.
How much time do I have to file a lawsuit?
There is a statute of limitations, a specific timeframe you must follow to file a lawsuit for your personal injury. California enforces a two-year statute of limitations. That means you must initiate your lawsuit within two years of the incident if you want to pursue compensation from the negligent party.
Can I seek compensation if my actions contributed to the accident?
Yes. You could pursue compensation in a lawsuit even if you were partially at fault for the accident. However, the pure comparative negligence statute allows a jury to reduce an accident victim's financial award by their percentage of shared fault.
To clarify, let's say your losses total $100,000. Under normal circumstances, you could receive $100,000 to compensate for those losses. However, if the jury determines you were 20% liable for your injury, you could only receive up to $80,000 in compensation.
Should I talk to the insurance company?
Never. If the at-fault party's insurance carrier calls you, you're under no legal obligation to speak with them about the accident. Although it might seem like an innocent conversation, the adjuster is likely trying to obtain information from you that could give them a reason to deny your claim or offer a low settlement amount. Inform the insurance adjuster that you hired a lawyer and provide the name and phone number. Your lawyer can handle all communications on your behalf.
Contact Us
If you were injured in an accident due to someone else's negligence, reach out to one of the experienced and knowledgeable Davis personal injury lawyers from Tiemann Law Firm. We will advocate for your rights and remain in your corner throughout the entire process.
Call us for a free consultation today at (916) 999-9000, or reach out to us online.