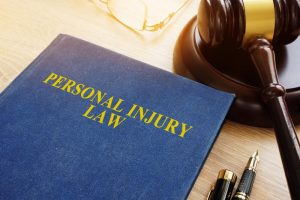 If another person or company's negligence caused your injuries, you should immediately reach out to Tiemann Law Firm. You might be entitled to compensation for the losses you suffered from the accident, such as medical bills, lost wages, and pain and suffering.
We know the long-term consequences of suffering injuries in an unexpected accident. It can limit your physical abilities and significantly reduce your quality of life. The negligent individual or company should have taken the precautions necessary to prevent the accident from happening. Unfortunately, their carelessness resulted in your injuries.
The expenses associated with an injury, such as prescriptions, hospitalization, physical therapy, and other necessary treatment, can cause financial strain. Many people can't afford to pay upfront for these costs. You could face debt from the bills you receive while recovering from your injury. The negligent party responsible for the accident should be held liable.
At Tiemann Law Firm, we have the experience and resources necessary to represent you in your personal injury case to seek the compensation you need. We know what it takes to get the job done so our clients can recover from the injuries they suffered. We're ready to take on the responsibility for handling your case so you can focus on what's most important – healing and moving forward with your life.
Call Tiemann Law Firm at (916) 999-9000 today for your free consultation with one of our knowledgeable and trusted Roseville personal injury lawyers.
Cases Tiemann Law Firm Can Handle
We represent injured clients in various personal injury cases, such as:
If you sustained an injury in any of these or another incident caused by someone else's negligent actions, contact Tiemann Law Firm to discuss your legal options.
Compensation You Can Recover After an Accident in Roseville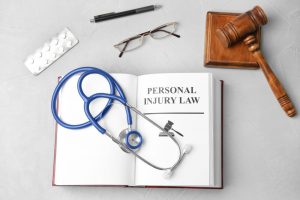 The compensation you receive from an insurance claim or lawsuit could compensate you for a range of losses suffered in the accident, such as:
Loss of enjoyment of life
Property damage
Medical expenses
Emotional distress
Lost wages
Lost earning capacity
Pain and suffering
Physical impairment or disfigurement
Unfortunately, insurance companies often use tactics to avoid making significant payouts to claimants. If they can find a valid reason to deny your claim or offer a low settlement, they will. You might need to pursue a lawsuit if you can't negotiate a fair settlement with the insurance carrier.
Besides recovering compensation for the losses you suffered, you might be able to seek exemplary damages. This form of compensation punishes the defendant for their misconduct and aims to deter similar actions in the future. To receive this financial award, you must show clear and convincing evidence of the negligent party's malice, intent to oppress you, or to commit fraud.
Personal Injury Lawsuit Statute of Limitations
You have to file your lawsuit by a strict deadline if you want to sue the at-fault individual or company for causing your injuries. California has a two-year statute of limitations for personal injury cases. That means you have two years from the date of the accident to file your lawsuit. Otherwise, you could lose your right to compensation.
Why You Need a Personal Injury Lawyer
Handling a personal injury case alone can be a challenge, especially if you don't know the procedures you must follow. If you attempt to pursue compensation without legal representation, you will likely end up without the money you need to cover your losses. Insurance companies will take advantage of unrepresented accident victims by intimidating them into accepting lowball settlement offers or by unfairly denying their claims.
At Tiemann Law Firm, we have a dedicated team of personal injury lawyers in Roseville, CA, ready to advocate for your rights and aggressively seek the money owed to you. We will not allow the insurance company to scare you into accepting an inadequate settlement amount. We can communicate with them on your behalf, so you're not forced to negotiate a settlement yourself.
We have provided legal services to Roseville clients since 1998. We let our reputation speak for itself. Our case results show the level of commitment we give to accident victims while working on personal injury cases. We will work hard to meet your needs and try to reach a favorable outcome.
Personal Injury Frequently Asked Questions
You probably have many questions about your personal injury case. It can seem overwhelming when you're treating an injury and pursuing compensation from the at-fault party. Tiemann Law Firm has answered the most common questions we receive, so you know what to expect and how to handle the legal process.
When should I hire an attorney?
If you want to hold the at-fault party liable and seek compensation for your losses, you should contact Tiemann Law Firm and speak with a personal injury lawyer in Roseville immediately after the accident. Since there's a strict deadline to file a lawsuit, we will need to start working on your case as soon as possible.
Should I talk to the insurance company about my claim?
No. If the insurance company calls you to discuss the accident and your injuries, you shouldn't say anything. One of the biggest mistakes people make after an accident is talking to the insurance carrier. Saying the wrong thing could negatively impact the outcome of the claim. Give them our contact information, so we can speak with them on your behalf.
Will I receive compensation even if my actions contributed to the accident?
California follows a pure comparative negligence rule. That means the injured party could receive reduced compensation proportionate to their percentage of shared fault. In other words, if you suffered $100,000 in losses but were 20 percent at fault for your injury, you could only receive up to $80,000 in a lawsuit. Even if you were 99 percent responsible for causing the accident, this statute would apply.
Speak to a Dedicated Roseville Personal Injury Lawyer
If you were injured in an accident due to someone else's negligent behavior, call Tiemann Law Firm at (916) 999-9000, or reach out to us online immediately. We can review the circumstances of the incident to determine whether you have a personal injury case to pursue. You will receive the personalized attention and legal guidance you need to get through this devastating ordeal.