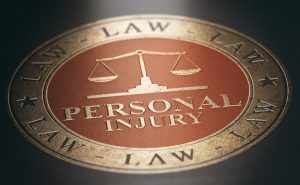 If you have been injured and it wasn't your fault, you may be entitled to compensation. You should not have to pay for an accident that was caused by someone else. Whether this involves a situation such as a traffic crash, a slip and fall, or a defective product, you need a personal injury lawyer on your side. Call Tiemann Law Firm today at (916) 999-9000, or contact us online to talk with one of our personal injury attorneys.
A Proven Track Record
Our results speak for themselves. You need a legal team that not only knows the theory of what should be done, but who has done it successfully many times before. We serve our clients, and we bring the strongest case possible in every situation. If negotiations don't result in getting you the fair amount of compensation you deserve, then our work is not done yet. We will be ready to take your case to court if need be. Our previous clients tell our story the best and they are what drives us. We will bring the same tenacity to your case that we've used in the past so that you can put this devastating experience behind you and get back to living your life.
Personal Injury Cases We Work With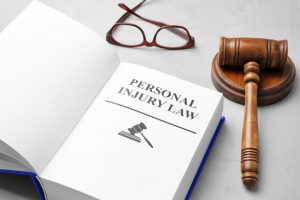 Your injury may be due to a traffic crash, an injury on someone else's property, or a faulty product. Whatever the case may be, if it was someone else's fault due to their negligent action, this falls under personal injury litigation. The costs associated with this may be staggering and can involve many elements, including medical bills, pain and suffering, lost wages, emotional distress, and long-term physical disability. Our goal is to seek the monetary compensation that you deserve as the victim of your injury. We will evaluate any settlement offers and will negotiate aggressively for you. We know an unfair offer when we see it and we will not accept any lowball offers.
Following is a listing of some of the types of cases we handle:
If you were injured in any of the above-listed types of accidents or in another accident not listed here, call us right away for a free consultation about how we can get to work pursuing compensation for you.
Lawyers Committed to Fair Oaks
We are local attorneys and we exist to serve the community where we live. If you or someone you know has been injured in an accident, you need a legal team who knows the system and who also knows the neighborhood. We know what has worked in the past and we are familiar with the nuances of previous local cases. As an individual injured by a negligent party, the deck is unfairly stacked against you because the attorneys representing these parties are well-versed in exploiting the system for their clients' gain. We are here for you and prepared to balance things out by bringing our skills and depth of experience to your side.
Our Team
If you've been seriously injured, you may be facing a mountain of paperwork that keeps growing with no end in sight. You may be wondering how you're going to manage this situation or even where to begin to manage it all. You may be wondering how life will ever get back to anything close to normal.
You shouldn't have to do this alone. You need someone who's been through this many times before and who will be a strong advocate in your corner. During this painful time, you can let someone else handle the stress and details of the situation so that you can focus on what matters most — taking care of yourself and your family as you recover from this tragedy. We are ready to begin work on your case so that you can put your mind at ease.
We work to hold the at-fault, negligent parties accountable because they are the ones who should pay the monetary costs associated with the accident if they were entirely to blame. Seeing to it that justice is served is what drives us. That is an easy thing to say but it's not an easy thing to do.
Most cases involve insurance companies who are looking to pay as little as possible out of their own pockets. The less they pay, the more money they make, and they are experienced in keeping every dime they can. We will make sure that their self-serving tactics do not result in you getting an unfair settlement. We have dealt with insurance companies many times before and we know their practices and the way they operate. We will bring our know-how to your case and fight to hold the insurance companies legally responsible for your injuries and losses to do what they are supposed to do.
Why Tiemann Law Firm?
Our team of lawyers has seen it all through our combined years of practice. We're in this to take care of individuals who have been seriously injured. We can see through misleading methods used by insurance companies and we won't allow these to lead to an unfair settlement. While these companies may have gotten away with preying on vulnerable individuals in the past, Tiemann Law Firm will not allow this to happen in your case. Insurance companies may seek to exploit an individual's lack of legal knowledge by doing things like recording conversations and then using them for their own benefit. We will guide you every step of the way so that you have the advantage of all our experience on your side. We can help protect you from accidentally saying something the insurance company could use against you later on. We will handle all the communications with them and negotiate on your behalf to pursue the maximum monetary compensation possible.
Contact Us Today
The Fair Oaks injury attorneys at Tiemann Law Firm are ready to go to battle for you. Our top priority is building the strongest case possible to pursue the compensation that you deserve. In the event that negotiations are unsuccessful, we will be ready to take your case to court. We will not charge you any money until we win your case and you receive compensation. We understand that this is a challenging and painful time and we want to put your mind at ease. Let us bring our experience to bear on your case. Call us at (916) 999-9000, or reach out to us online to discuss your options today.