Elk Grove Personal Injury Lawyers
The Elk Grove personal injury lawyers of Tiemann Law Firm can help you pursue the compensation you're owed if you were injured because of someone else's or a company's negligence. If you didn't cause the accident, you shouldn't have to pay the financial consequences.
Call Tiemann Law Firm at (916) 999-9000 or contact us online today to discuss your legal options for seeking compensation with an experienced personal injury lawyer.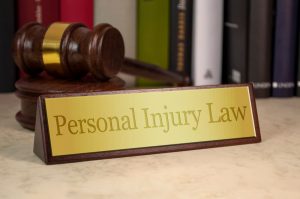 Our Practice Areas
Tiemann Law Firm personal injury lawyers handle the following types of cases:
We may be able to represent you if you've been injured in any of these or other types of accidents that weren't your fault. Contact Tiemann Law Firm to discuss your injuries, your case, and what you can do to hold the person who injured you accountable.
Compensation You Might Obtain
If you're entitled to receive compensation for your injuries, that money could cover various losses you've incurred since you were injured. The costs you've incurred as a result of your injuries can be tangible, such as financial losses that are relatively easy to calculate, and more subjective, such as your mental and emotional suffering.
The formal term for compensation is "damages". You may receive economic and non-economic damages, each of which covers different types of losses.
Economic damages cover your financial losses related to your injuries. These include:
Cost of medical treatment, including future medical treatment expenses
Lost income or wages
Future lost income or wages
Cost of damaged property
Non-economic damages cover your losses that relate to the profound impact that your injuries have had on you emotionally and mentally. You may obtain non-economic damages for the following:
Mental anguish
Pain and suffering
Loss of enjoyment of life
Loss of quality of life
Permanent scarring, disability, or disfigurement
If you lost a loved one due to the negligence of a company or individual, you may be able to file a wrongful death lawsuit to obtain both economic and non-economic damages related to the death of your loved one. As a family member or intestate heir of the deceased, you could recover the following losses:
Burial and funeral expenses for your loved one
Medical expenses before the death of your loved one
Loss of your loved one's income or wages and benefits
Your loved one's pain and suffering
Loss of consortium or relationship with and/or guidance from your loved one
You may also be awarded punitive damages if your case goes to court. Called exemplary damages in California, this type of compensation is awarded in cases in which it's proven with clear and convincing evidence that the negligent party's actions were malicious, oppressive, or fraudulent. Punitive damages are rare, but they tend to be significant in value because they're intended to punish the negligent party.
What to Expect When You Pursue Compensation for Your Injuries
After you decide to seek compensation for your injuries, you're likely anxious about what the process will be and how your case may play out.
Assuming you've hired a personal injury lawyer from Tiemann Law Firm, your attorney will begin building a strong claim or case for you to obtain compensation. This will involve taking a deep dive into your injuries and how they were caused to collect all related evidence and to determine who's liable for your injuries. The person who's liable for your injuries is the person who you would seek compensation from.
The next steps are dependent on the cause of your injuries. Typically, in cases like auto accidents and slip and fall accidents, the injured party will need to file an insurance claim with the responsible party's insurance company. In some cases, a personal injury lawsuit may be filed initially instead of a personal injury claim.
The goal of filing a personal injury claim will be to reach a settlement with the insurance company for the full amount of compensation you're owed. The insurance company may or may not offer you that amount of money. At Tiemann Law Firm, we always prepare for the possibility of going to trial even when we file a personal injury claim. So if you decide to decline a settlement offer the insurance company has made, or if the insurance company denies your claim, we can file a personal injury lawsuit against the negligent party.
The legal process and court system can be challenging to navigate. Lawsuits tend to take a while to resolve and litigating your case in court is a more formal process than negotiating with insurance companies. Your case may involve significant evidence, some of which your attorneys will have already collected but some of which may need to be acquired and reviewed. We'll be working tirelessly to build as strong a case as possible to present in court. In the end, a judge or jury of your fellow citizens will decide whether to award you compensation for your losses.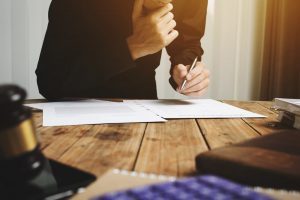 Why You Need a Personal Injury Lawyer
For more than two decades, Tiemann Law Firm has fought to help injured parties throughout Sacramento and surrounding cities get justice for the injuries inflicted upon them. Our personal injury attorneys' solid legal skills and the compassion we have for our clients have led us to secure millions in compensation for them.
It's impossible to predict how any case will be decided or resolved. We can't tell you with 100 percent certainty that you'll obtain compensation or that you'll obtain maximum compensation for your injuries. No two cases or claims are alike. The one constant that you can rely on is our dedication to you. We've built our reputation fighting aggressively for our clients to reach the best outcome in their circumstances.
Contact Tiemann Law Firm Today
If you've been harmed due to the negligent actions of someone else, you have the right to pursue the compensation you deserve for your injuries. For a free initial consultation, call us at (916) 999-9000 or reach out to us online right away. We're here to help.