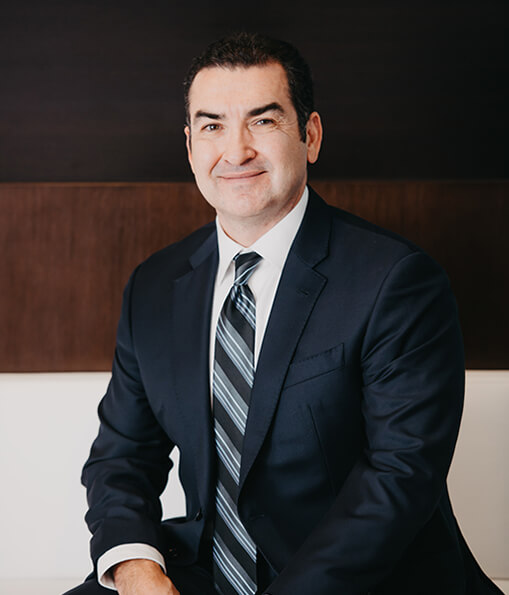 GET YOUR FREE CONSULTATION
916.999.9000
Personal Background
Peter was born and raised in the Sacramento area and after finishing his education, he returned to his hometown to practice law. Peter began his legal career by opening his own practice in 1998 in Sacramento and Placerville. Since then, Peter has represented hundreds of clients in plaintiff personal injury matters, including wrongful death, catastrophic trucking, and car accidents, slip and falls and product liability cases. Peter is a skilled negotiator and an aggressive litigator. Regardless of the nature or severity of your injury, the complexity of your case, or the size of your opponent, Peter will fight for you and do everything he can to see that you are treated fairly, and represented competently and zealously every step of the way.
Contact Peter
get your free consultation
701 University Avenue, Suite 150 Sacramento, CA 95825
Sacramento Personal Injury Attorney
Peter takes a personal approach to his clients by getting to know them and the issues they're facing. He is committed to fighting for his clients and sparing no expense to achieve the best outcome for the client. Peter has been practicing law according to these principles, helping injured individuals seek just compensation from the insurance companies and corporations that try to limit or deny their claims. Peter prides himself on treating his clients the way he would expect to be treated.
Experienced in aggressive litigation, Peter has helped many people obtain recovery from insurance companies and corporations for their losses and injuries. His attention to detail and his willingness to fight harder and dig deeper in a case, together with his approachable nature, have resulted in countless client referrals.
Peter is frequently consulted by other attorneys regarding difficult and complex litigation issues in personal injury cases. Peter is a graduate of the Gerry Spence Trial Lawyers College, a nationally acclaimed training school for lawyers. This intense program is a three-week course in Jackson Hole, Wyoming. The program has graduated only 1325 lawyers in the country since it was founded in 1994.
Peter is accepted to practice in all federal and state courts in California. He is a member of the American Trial Lawyers Association, Consumer Attorneys of California, American Association for Justice and Capitol City Trial Lawyer Association. Peter is currently the Vice President of the El Dorado County Bar Association.
He has helped clients in all types of accident and injury cases, including wrongful death, automobile collisions, slip and falls, premises liability, and product liability cases.
Local Sacramento Work
Peter is committed to the greater Sacramento community and participates in charities that support local children in need such as Casa Sacramento, Casa of El Dorado, Hands for Hope and Big Brother Big Sister.
Peter is married and lives with his wife and his two children in El Dorado Hills. In his leisure time, Peter enjoys camping with his family, skiing and traveling when time permits.
At The Tiemann Law Firm we focus primarily on Personal Injury cases. You will consult with an experienced lawyer who has represented injured victims throughout Northern California, including Sacramento, Folsom, Roseville, El Dorado Hills and other communities in the greater Sacramento area.