Arden-Arcade Personal Injury Lawyers
If another person or a company's negligence resulted in your injury in an accident, contact Tiemann Law Firm right now. You might be entitled to compensation from the at-fault party responsible for causing your injury. We could represent you in your personal injury case and try to hold them liable and recover the money you need to compensate you for your losses.
Accidents are always unexpected. There's no way to prepare for them. When you cross paths with someone behaving negligently, you're at serious risk of harm. If the accident causes your injury, you have a right to pursue compensation for your medical bills and other expenses. The at-fault party should be held accountable for their misconduct.
Unfortunately, the costs associated with personal injury cases can become an economic burden. You must pay for your medical care and might be unable to earn an income if you take time off from work. The expenses you incur should not be your responsibility if your actions didn't contribute to the incident. Tiemann Law Firm is ready to help you with your personal injury case and seek the justice you deserve.
Call us at (916) 999-9000, or feel free to contact us online for a free consultation to learn more about your legal options. Our Arden-Arcade personal injury lawyers are available 24/7 to take your call.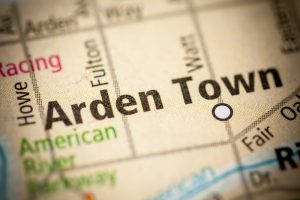 Why Hire Tiemann Law Firm?
At Tiemann Law Firm, we have more than two decades of experience representing accident victims in personal injury cases. We believe in fighting for people who have been injured by the wrongdoing of others. Our team will aggressively seek a favorable outcome so you can heal and move forward with your life.
When someone hires us, we put forth our best effort while working on their legal matter. Our track record of success shows how much importance we place on the cases we take. You will be our top priority and receive the guidance you need to get through this devastating experience.
Tiemann Law Firm takes cases on a contingency fee basis. That means you won't have to pay upfront fees or costs. We understand the struggles accident victims often face and don't want to burden you with additional expenses. You won't have to pay us unless we secure compensation for you.
Our Practice Areas
At Tiemann Law Firm, our Arden-Arcade personal injury lawyers have experience working on personal injury cases, such as:
Whether you suffered a minor or severe injury, you should consult us to determine whether you're entitled to money from the negligent party. We can review the facts of your case and advise how we can help.
Compensation You Could Recover in a Personal Injury Case
The compensation you receive from an insurance claim or lawsuit should cover the losses you suffered in the accident, such as:
Emotional distress
Lost wages
Lost earning capacity
Physical impairment or disfigurement
Medical bills
Loss of enjoyment of life
Pain and suffering
Property damage
Although you might believe the insurance adjuster will be on your side while handling your claim, their goal is to save money. They will likely offer a low settlement and intimidate you into accepting. Or they could deny your claim altogether if they determine their policyholder isn't at fault for the accident.
If you must proceed with filing a lawsuit, you could seek exemplary damages. However, a jury won't award these damages to you unless you provide clear and convincing evidence of the defendant's oppression, malice, or fraud. This form of compensation punishes the defendant for their actions and deters similar misconduct in the future.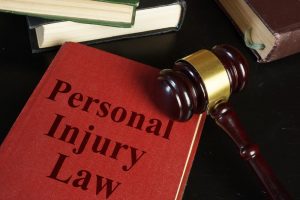 Frequently Asked Questions
Tiemann Law Firm will remain in your corner until the end of your case. You won't have to face the insurance company or at-fault party's defense attorney alone. We're here to walk you through every step so you can navigate the complicated process without fear.
You likely have questions regarding the legal road ahead. We've answered some of the most frequently asked questions injured clients ask. You should review them, so you know what to expect, then call us for a more comprehensive overview of how to handle your legal matter.
What steps should I take after an accident in Arden-Arcade?
If you get hurt in an accident someone else causes, you shouldn't hesitate to begin preparing your case. Go to the hospital after you leave the accident scene. A doctor should examine you to determine the type of injury you sustained. If they recommend follow-up care, obey their orders.
You should also hire an attorney from Tiemann Law Firm. You need to focus on healing. We can take over your case so you can attend your doctor's appointments and recover without the responsibility of handling a claim or lawsuit.
Be sure to maintain copies of your records. Evidence is necessary for proving fault following an accident. Without documentation of your injury, showing that someone else's actions harmed you will be challenging.
How much time do I have to file a lawsuit?
California has a two-year statute of limitations for personal injury cases. That means you must file your lawsuit within two years of the accident date.
However, you should start working on your case as soon as possible. Two years might seem like ages, but you could face delays and obstacles that cost you valuable time.
What should I do if the insurance company wants to take my statement?
The at-fault party's insurance company will likely call you to ask for details of the accident. They might request a recorded statement as well. You should politely decline and notify Tiemann Law Firm immediately.
The insurer could use your words against you as a reason to deny your claim or offer an inadequate settlement amount. Let us handle communications on your behalf, so you don't risk saying something damaging.
Contact Us
The Arden-Arcade personal injury lawyers of Tiemann Law Firm will be the advocate you need during your ongoing case. We will answer your questions, protect your rights and fight for you.
If you suffered injuries in an accident due to someone else's negligent actions, call us at (916) 999-9000, or reach out to us online today for your free consultation.