If you've been injured in an accident in El Dorado Hills that was caused by someone else, you may be entitled to compensation. You should not have to pay for someone else's negligence. If you suffered losses because of an at-fault party's actions, you need an experienced personal injury attorney who will build the strongest possible case for you.
Focusing on your medical treatment can take much of your time and energy. You are facing enough already without having to worry about how you will pay for the costs incurred so far. Instead, you should have the freedom to focus on your recovery right now. We can take over your case so that you are able to do just that.
Call us today at (916) 999-9000, or reach out to us online to speak with a Tiemann Law Firm personal injury attorney about your case. We are ready to discuss your accident with you. Let us lay out the options so you can make the best choice for your future as you put this tragedy behind you.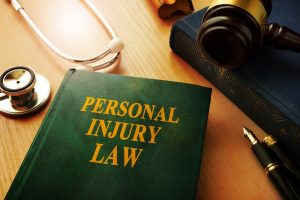 Practice Areas
At Tiemann Law Firm, our focus is on personal injury law. Because this is all we do, we have a depth of experience that we've built across more than two decades. We are ready to represent you and take on your case. Whether you've been injured in a traffic accident, slip and fall, or any number of situations, we are prepared to handle your accident. Our practice areas include:
Each situation is unique. We do not believe in a one-size-fits-all approach. Instead, we will prepare a strategy specifically for your case. It doesn't matter whether your situation is simple or complex, involving only a few parties or many. Let us take over your case so you can focus on moving on from this painful and difficult time. Contact us today.
How We Can Help You After an Accident
If you've been hurt in an accident in El Dorado Hills, you need someone who will fight for you. You need compensation that will fight to recover all your costs from the accident.
The process of pursuing compensation after an accident is not necessarily straightforward. This means that you are at a disadvantage as an individual without representation. A significant amount of evidence needs to be collected and analyzed for a successful claim. The insurance companies and their legal teams have been doing this for a long time. They know how to use the system to their benefit and to avoid paying you the damages you deserve. They are known for using misleading tactics to take advantage of individuals who don't have legal representation.
When an insurance company contacts you, they may ask you to speak with an adjuster on the phone. This may seem like a reasonable thing to do, especially if you feel you have nothing to hide. However, they may try to record conversations with you. They may be hoping you catch you in a statement that implies fault or blame. We know to expect these types of approaches from them. We will handle your case and necessary communication, so you don't have to worry about anyone taking advantage of you.
Insurance companies are also known for trying to get you to accept a settlement offer that is less than fair. They assume that most people are unfamiliar with how compensation after an accident works. There are many components of compensation to which you may be entitled. They may make settlement offers that are too low. They hope that you will accept such an offer, so they can keep more money in their own pockets.
When you hire our El Dorado Hills legal team, we will handle every detail of your case for you from the beginning. We will collect and preserve all evidence and documentation. We will handle all negotiations, and we will reject all unfair offers. We will fight for the full compensation to which you may be entitled. This may include:
Medical bills

Future medical care

Lost wages

Loss of earning capacity

Property damage

Pain and suffering

Physical impairment

Loss of enjoyment of life
Why Tiemann Law Firm?
Choosing a lawyer is an important decision. You are establishing a relationship that should be based on compassion and trust. You need to know what the experiences of their prior clients were like. You want to ensure that a client would recommend the attorney to their own friends and family. Did the attorney do what they said they would do? And did they keep the client informed with communication along the way? You want to avoid surprises as you pursue compensation. Take it from our many prior satisfied clients. We take our relationships seriously, and we treat each client with respect and professionalism.
You should only trust an attorney who can prove that they know how to fight and win. They need to have demonstrated that they can take care of their clients. Aggressively pursuing compensation for you is the reason we are here. Our history of verdicts and settlements speak for themselves.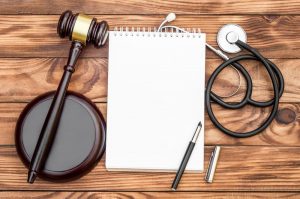 Call an El Dorado Hills Personal Injury Lawyer Today
If you are the victim of an accident and it was not your fault, you may be entitled to receive financial compensation. You need a personal injury attorney on your side who has proven they can get results. While most cases are settled outside the courtroom, we will be prepared to go to trial if negotiations are unsuccessful. We know how to face the big insurance companies to hold the parties at fault responsible. 
Contact us today at (916) 999-9000 to discuss your case with a member of the Tiemann Law Firm legal team. You can also submit a contact form, and we will be in touch as soon as possible. You don't owe us anything unless we win your case. We don't charge any upfront fees, so you have one less thing to worry about. Don't hesitate to reach out. Let us begin working on your case so you can focus on rebuilding your life.