Granite Bay Personal Injury Lawyers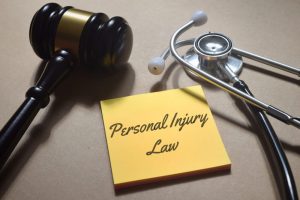 If you were hurt in an accident caused by another person or a company's negligence, do not hesitate to contact Tiemann Law Firm to learn about what we can do for you. You might be entitled to compensation from the at-fault party for the losses you suffered.
At Tiemann Law Firm, our team understands the devastating effects of being involved in an unexpected accident. When someone else's carelessness leads to your injury, you deserve the chance to hold them liable. You shouldn't become financially responsible for your medical bills and other expenses if you weren't partially at fault for the incident.
Medical bills are often a significant expense many people can't afford. If you don't have the means to pay for hospitalization, physical therapy, prescriptions, and other costs, you could face massive debt. The negligent individual or entity responsible for your injury should be held accountable for the harm they caused.
At Tiemann Law Firm, our personal injury lawyers in Granite Bay, CA, are ready to represent you in your case. Whether you were hurt in a slip and fall, car crash, or truck accident, you can depend on us to fight for your rights.
For a free consultation to discuss the circumstances of your case, call us today at (916) 999-9000, or reach out to us online.
Why Choose Tiemann Law Firm?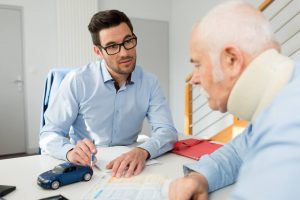 Tiemann Law Firm has helped clients get back on their feet after accidents for more than 20 years. We believe in representing the injured against negligent parties. Our team is ready to be your advocate and pursue the maximum compensation you deserve.
We will put our experience and skills to work for you when you hire us. Our reputation shows the level of service and dedication we provide. You can expect personalized attention and honest communication throughout your personal injury case.
At Tiemann Law Firm, we understand the economic struggles many accident victims face. You might worry about whether you can afford to hire a lawyer while paying for treatment for your injuries. We take cases on contingency, so you're not forced to provide us with upfront fees. We won't collect our legal fees unless we secure compensation for you.
Cases We Take
The Granite Bay personal injury lawyers of Tiemann Law Firm take on a range of personal injury cases, including:
If your injury resulted from any of these scenarios that happened because of someone else's negligent actions, contact Tiemann Law Firm right now. We can review your case and determine whether you're entitled to compensation.
Compensation You Can Pursue in a Personal Injury Case
The amount of money you seek in your personal injury case will depend on various factors, such as the amount of available insurance coverage, the severity of your injury, and your total incurred expenses.
When you file an insurance claim, you could recover a settlement to compensate you for your losses, such as:
Physical impairment or disfigurement
Medical expenses
Loss of enjoyment of life
Emotional distress
Lost wages
Lost earning capacity
Pain and suffering
Property damage
You might think the insurance company is on your side. However, their goal is to save money by avoiding a significant settlement payout. If they can find a reason to offer a low amount or deny your claim, they will. You could proceed with a lawsuit against the at-fault party if their insurance carrier won't settle for a fair amount of money.
Exemplary damages are only available in a personal injury lawsuit. A jury will award this type of compensation if you provide clear and convincing evidence of the defendant's malice, oppression, or fraud.
Frequently Asked Questions
You won't be alone during the complex legal process of pursuing compensation for your injuries. Tiemann Law Firm can provide the guidance and support you need to navigate every step and obstacle you face.
It's not uncommon for accident victims to feel confused about how to handle their personal injury cases. Below are answers to the questions clients frequently ask us so you can prepare yourself for what's to come.
How much time is there to file a lawsuit?
Personal injury lawsuits have strict deadlines called statutes of limitations. California has a two-year statute of limitations for personal injury cases. That means you must file your lawsuit within two years of the accident date to pursue compensation.
What should I do if I get hurt in an accident?
If someone else causes your injuries, you should take immediate action and start preparing your case. Once you leave the accident scene, seek medical treatment. The doctor should examine you and diagnose your injury. If they recommend follow-up care, do what they order.
Maintain all records associated with the incident while treating your injury. Medical documentation is valuable evidence. It can prove that you suffered an injury in the accident and required ongoing treatment to heal.
You should also contact Tiemann Law Firm and speak with one of our personal injury lawyers in Granite Bay, CA. Pursuing a personal injury case without an attorney could negatively impact the outcome. You need an experienced team by your side to handle the legal aspects so you can focus on healing.
What should I do if the insurance company calls me?
You are under no legal obligation to speak with the insurance company. An adjuster might reach out to you and attempt to gather information about the accident. They could ask questions about the cause of the incident, the type of injury you sustained, and whether you sought treatment.
Politely decline to speak with the insurance adjuster. They could use anything you say against you later. If you say the wrong thing, it could benefit the insurance company and give them the evidence they need to deny your claim.
You can give the insurance adjuster our contact information. When a lawyer represents you in your personal injury case, they can communicate on your behalf.
Contact Us
If someone else's negligent actions caused your injuries in an accident, contact Tiemann Law Firm today. One of our dedicated and trusted Granite Bay personal injury lawyers can review the circumstances and advise you about what we can do for you.
Call us right now at (916) 999-9000, or contact us online to schedule your free consultation. We're available 24/7 to speak with you.