Our Record Speaks for Itself
The Sacramento personal injury lawyers with Tiemann Law Firm are a dedicated and tenacious group of professionals who will not settle for less than what our clients deserve. We work hard building strong cases for our clients and demonstrating why they are entitled to receive the maximum amount of compensation possible. You may be able to negotiate with an insurance company for a check that covers most of your bills, but at Tiemann Law Firm we don't believe that is enough.
We aggressively seek favorable outcomes for all our clients. If negotiations fail or aren't conducted in good faith, we are fully prepared to take negligent parties to court. We use the full extent of the law to ensure our clients aren't being taken advantage of and have every opportunity to achieve a positive result. Just take a look at our record and see for yourself.
$12 Million
Car Accident Case
$10.9 Million
Trucking Accident Case
$10.7 Million
Trucking Accident Case
view all case results
Your injury is not a statistic.
It is your life.
We understand what's at stake for you and fight to get what you need.
Request a Free Consultation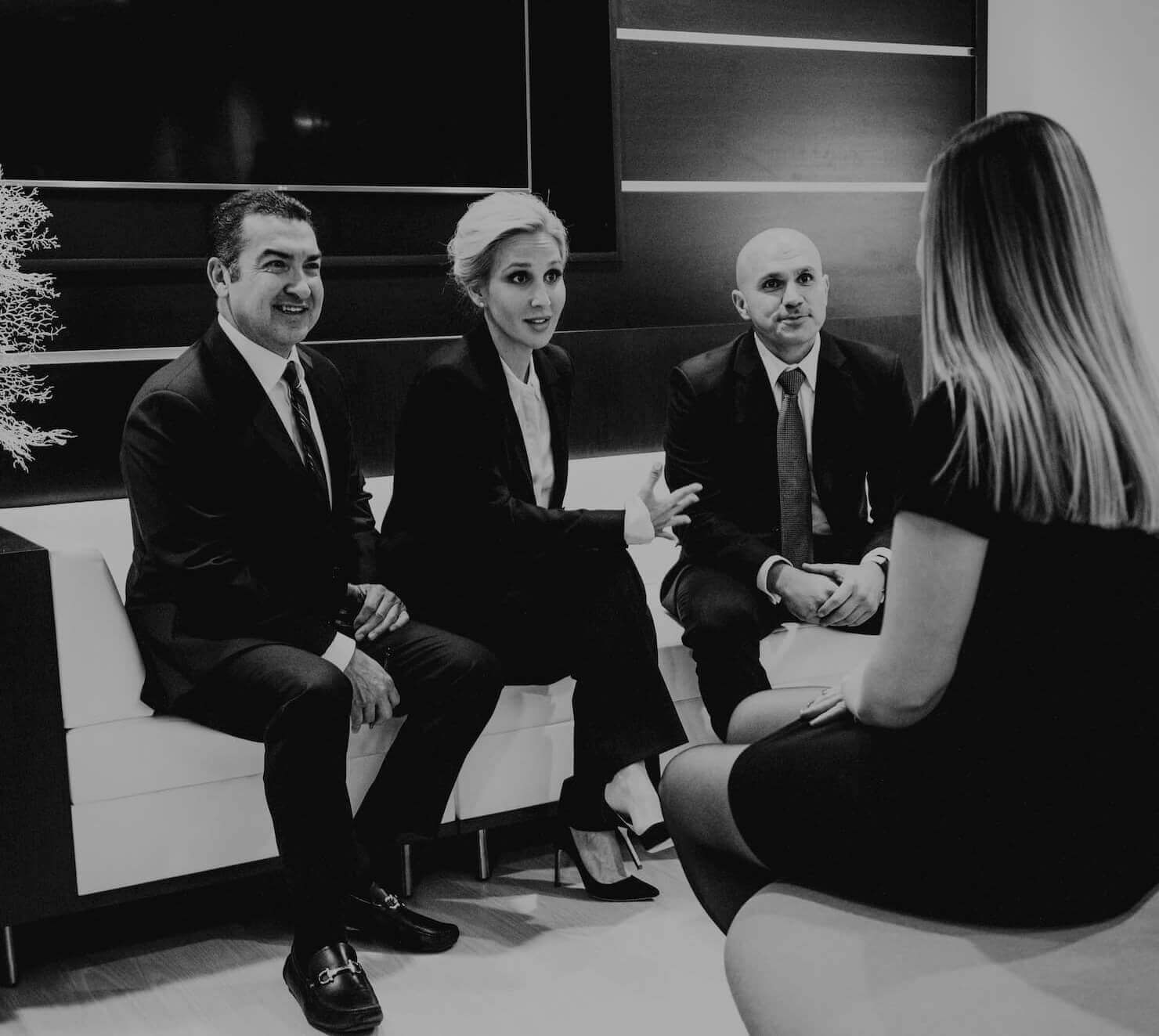 Personal Injury Firm Serving the Greater Sacramento Area
The skilled legal team at Tiemann Law Firm strives to provide nothing less than excellent service to Sacramento victims seriously injured in personal injury accidents. At Tiemann Law Firm we have years of experience under our belts and we use that knowledge and experience to the benefit of our clients, working diligently to get them the maximum amount of compensation possible. We treat all of our clients with the dignity and compassion they deserve, while aggressively working to build a results-driven strategy that will hold up in the negotiation room or the courtroom.
Guiding our clients through the sometimes-complicated legal process is important to us. From start to finish we keep the lines of communication open and help our clients navigate through the legal and financial challenges that can come from the aftermath of a serious accident. While we are grateful to be well-respected in the Sacramento legal community, we are equally humbled by our greatest achievement, positive feedback from our clients. If you or someone you love has been injured in a serious accident contact the legal team at Tiemann Law Firm for legal advice. Let us show you what sets us apart.
learn more
Accomplished Personal Injury Team in Sacramento
Building a strong and compelling case for a client is not a one-size-fits-all task. It is a complicated legal procedure that requires an experienced attorney who can listen to their client. At Tiemann Law Firm we are involved with our clients from start to finish. Our goal is to get to know them and the unique circumstances that define their case. No two car accidents are ever exactly the same, why should their case strategy be the same?
At Tiemann Law Firm we work closely with our clients to tailor our strategy to the specifics of their case. We focus on helping victims involved in personal injury litigation achieve positive results and get the compensation they deserve. You don't get to be one of the top Sacramento law firms by resting on your laurels, you have to continue to put in the effort and hard work. That's what we do for our clients each and every day.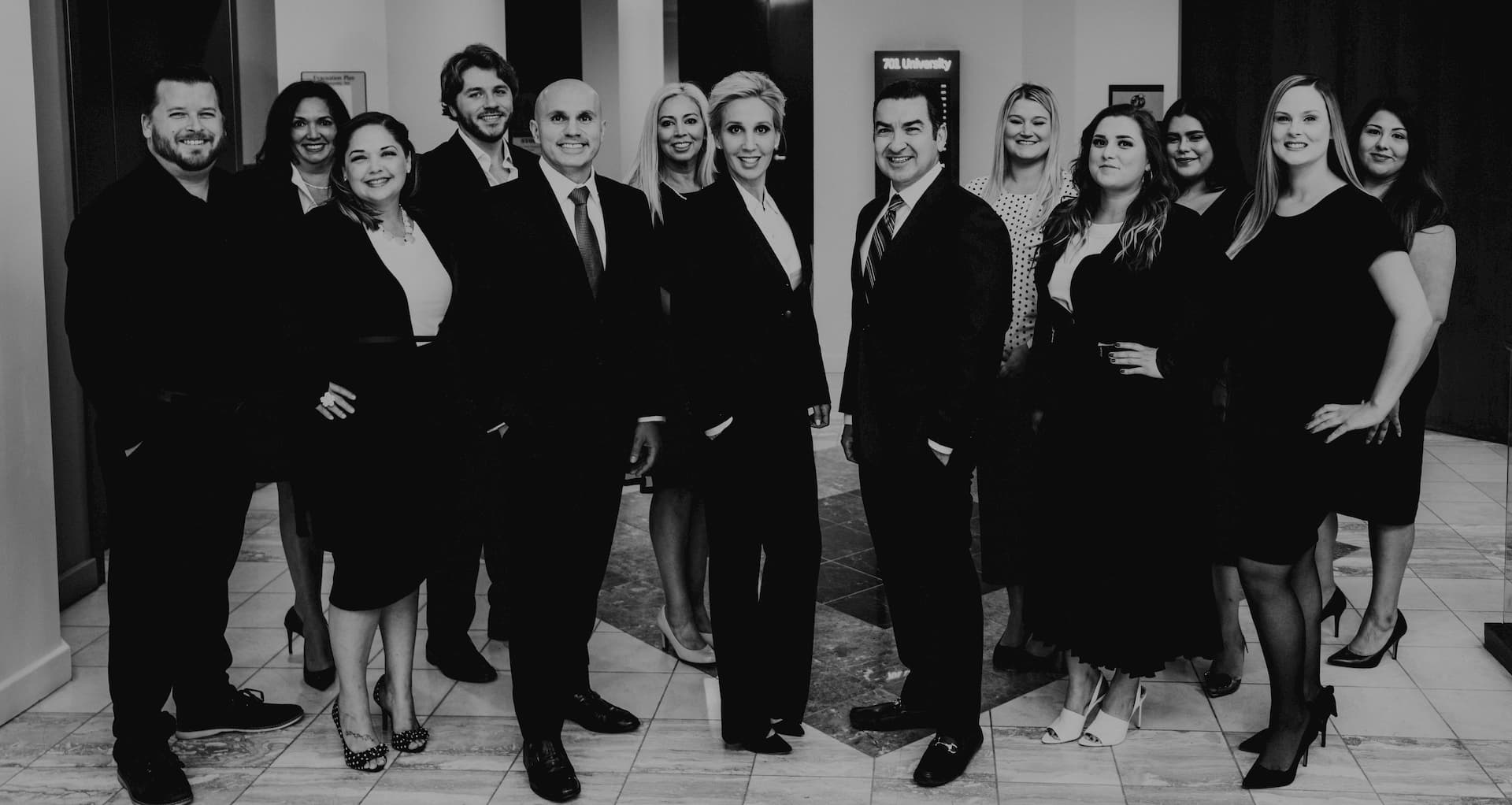 I sat down and met with Jelena Tiemann about my vehicle accident.I presented all of my documentation to her in which she gave me her assessment.Although the Tiemann Law Firm wont be representing me because my settlement offer was pretty good she was very clear,forward and professional about what she felt could and couldn't be done.I recommend this law firm to anyone who needs a helping hand at fighting a case where you don't have to worry about the outcome not going in your favor. Please don't review this business if you received a freebie for writing this review, or if you're connected in any way to the owner or employees.

The Tiemanns were referred to me by a friend and I am exceptionally happy with the service I received. I had never been in an accident before. I had no idea what to do. Jelena verbally explained how everything would work to me, and she and Peter handled everything. I didn't have to lift a finger once. They went above and beyond for me and I am extremely grateful. I pray I won't ever need this type of assistance again, but I will definitely be referring them to friends and family.

I highly recommend The Tiemann Law Firm! I had never before been in a situation where I sustained injury and had to seek legal representation. I was nervous, traumatized, and had no idea what to expect. Jelena, Peter, and their staff walked me through each step of the process. They explained everything in detail. They patiently answered all my questions, responded quickly to every email, text message, phone call, etc. I felt totally prepared for each new phase of the legal process. Furthermore, they were fearless in their defense of me. In certain situations, when I felt attacked or scared my attorney protected me like I was family. Their diligence, honesty, integrity, and compassion provided a true sense of healing and closure for my family and I. The Tiemann Law Firm accomplished more for me than I ever thought possible and I am forever grateful.
Hanna Padilla Testimonial

From the very start of my case the Tiemann Law Firm was wonderful. Perter came all the way to my home to sit down and talk to me about my options. He made me and my partner feel very comfortable and promised us he would take the very best care of my case. Peter kept me informed every step of the way and was always on top of things. everything was done in a timely manor and I always felt like I was the only case he was working on because he was so fast. In the end Peter got me back way more money than I ever expected. I would recommend this law firm to everyone. I am very happy with the outcome of my case thanks to the Tiemann Law Firm! Thank you!

Here's the thing... Nobody really thinks much about lawyers until they need one.  Well, we needed one!  The Tieman Law Firm came through for us in a big way. They were professional, courteous, thorough, and had excellent staff as well.  Highly recommended...

It is hard to put into words the care and dedication that I received from the Tiemann's. They have been here for me every step of the way and were always available when I had questions or concerns. My husband and I will be forever grateful for everything they have done for us and our family. Thank you so much for all of the hard work and time you have put into my case, we greatly appreciate it and your friendship. We highly recommend this firm and will always be thankful for everything they have done. Thank you so much again, Kim

No one wants to have to hire a lawyer, but if you do. I prefer Tiemann Law. They helped a family member who was injured on the job, and the company did not want to compensate him even though, the injury occurred on the job on company time. Jelena was always professional in explaining the lengthy process of fighting a large corporation. 2 years later he finally is receiving the deserved compensation.

I just saw my lawyer Jelena Tiemann on a t.v ad, which reminded me how much she helped when I was in a desperate situation. I just love her! That is why I feel a need to tell everyone. I had a situation that happened & didn't know what to do, our where to go. I didn't even know if she could help me or if any lawyer could. All I wanted was it to go away & was afraid most lawyers wanted to drag it out & possibly go to court. For one she was very professional but was very personable (maybe b.c she's a lady). She didn't make me feel embarrassed or self-conscious that I did something wrong or was the cause of the situation. She immediately said we should try our best before going to court. Let me handle some paperwork, if at the last we do go to court we have documents. She gave me all the details, pros and cons but reassured me she deals with these cases all the time. She came through and made it as painless as possible. I now have my life back.

I was in a car accident a while back where I was injured and had to miss work for an extended period of time.  After nearly a year of fighting with the insurance company with no results and no progress, I met with Jelena Tiemann.  I couldn't have asked for a more responsive and supportive advocate.  We quickly reached a settlement and I finally was able to move from the stress and burden of feuding with my insurance.  I highly recommending meeting with Jelena if you're in need of a lawyer.
Jennifer Birdseye Testimonial

Tiemann Law Firm helped us with an injury case for my nephew. They were very knowledgeable and we are very happy with the service they provided. The entire staff is topnotch!

I was in a very bad/ major car accident I originally had an attorney who wasn't trying to help me out much or take any of my calls so I called Tiemann and told them my situation. They made it an AWESOME and Smooth transition over to them and took on both cases I had. I just settled on my big case and am beyond great full. For them and their team! I highly recommend them. To add on to this a little On how much they will work with you, I moved to Montana in the middle of all Of this and it was not an issue!
Let Our Sacramento Personal Injury Firm Fight For You
As a victim injured and contemplating a personal injury case, we want you to know you have rights. Insurance companies, big businesses, negligent parties, they want to settle for as little as possible, they want you to believe you have no rights and no power. By contacting the personal injury team at Tiemann Law Firm you are taking the first step toward proving them wrong. If you've been seriously injured in an accident you deserve justice, not a pity settlement that won't come close to covering the expenses that resulted from the accident.
At Tiemann Law Firm our skilled attorneys have a reputation for aggressively representing our clients and protecting their rights. For years we have been helping the people of Sacramento and the Northern California area fight back against parties that commit wrongful or negligent acts. Defend yourself by contacting the legal team at Tiemann Law Firm, we're here to protect you.
request free case review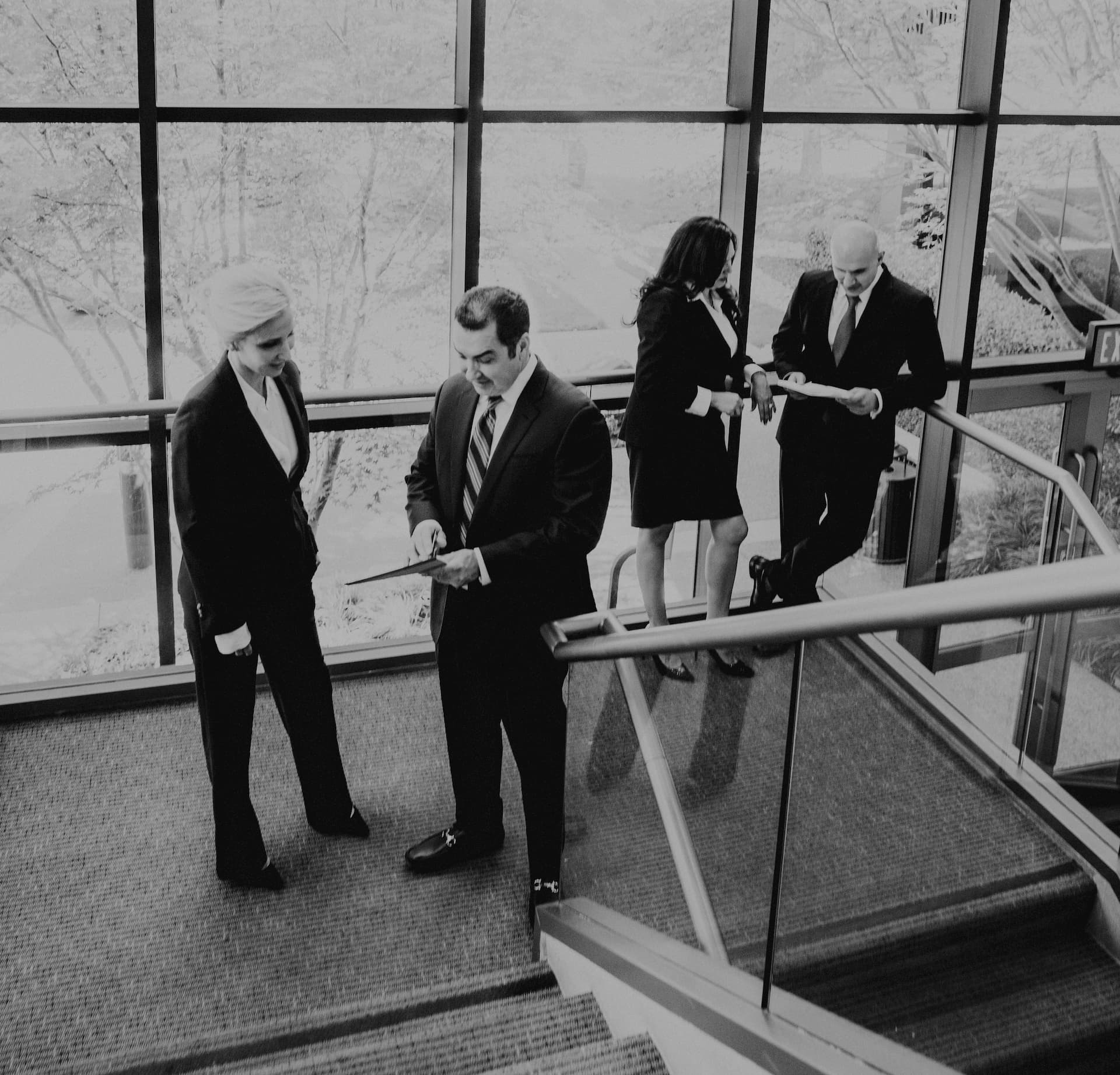 Types of Cases We Handle
At Tiemann Law Firm we focus on personal injury litigation. This is an umbrella term for cases that involve an act or accident that causes an individual serious bodily harm. The purpose of personal injury litigation is to use the legal system to seek financial damages for economic losses that resulted from someone's negligent action. If you've suffered injuries as a result of a serious accident you know the financial repercussions that you are forced to face, medical bills, lost income, property damage, pain and suffering, and a host of other unexpected costs. At Tiemann Law Firm our number one priority is to get you the financial compensation you deserve. We work hard to help you recover damages no matter what the situation. Our team has the skills and resources to tackle a wide variety of accident claims.
Put Experience On Your Side
Why does experience matter? It is because experience teaches us, it shapes us, and it hones our skills so that we are sharper, better, and more able to tackle anything that comes our way. At Tiemann Law Firm we put our extensive experience to work for our clients every day and it shows in the outcomes that we achieve for our clients. Experience also means we understand the complexities of both state and federal law. This allows us to navigate the legal system in the most efficient way possible and help achieve outstanding results for our clients. Put our experience to work for you today.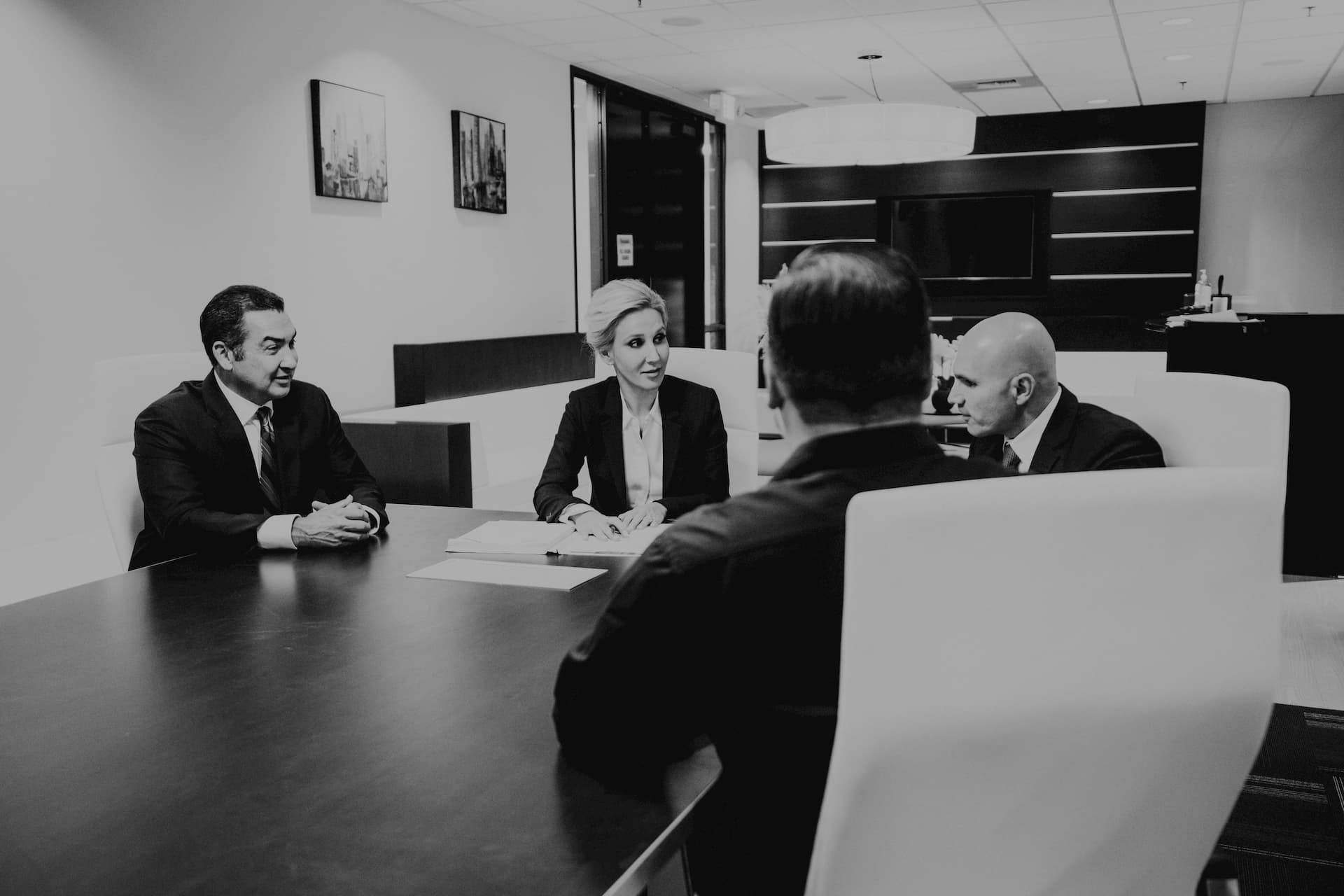 Serving Northern California and the Sacramento Area
At Tiemann Law Firm we have offices conveniently located across the Sacramento region. Our goal is to make sure clients in the area have legal representation that they can trust, no matter where they are. Our reach means that we are able to provide legal services and expertise to clients across the region. No matter where you are located, our office can provide you with the legal advice you need following a serious personal injury accident. We pride ourselves on maintaining good relationships with our clients and the community at large because Sacramento is our home too. If you or someone you love has been seriously injured in an accident in Northern California or the Sacramento area contact our office at (916) 999-9000 to schedule a consultation. We can handle cases in the following regions:
Sacramento
El Dorado
Placer
Nevada
Yolo County
Frequently Asked Questions
(FAQs)
How expensive is it to hire an attorney for my personal injury case?
At Tiemann Law Firm, we understand that if you have been involved in a serious accident that resulted in injuries you are facing some financial uncertainty. We know the last thing you want to think about is having yet another bill laying on your table, wondering how you are going to be able to pay for it. At Tiemann Law Firm we provide all prospective clients with a free initial consultation. We can review the merits of your case and give you legal advice on your options and the best course of action. It may also give you peace of mind to know that we never charge you legal fees until we win your case, and you are compensated. That means no additional bills while we are building your case. Contact us today to schedule your free consultation by calling (916) 999-9000.
Will insurance cover my accident?
The answer depends on the type and circumstances of the accident. We like to remind clients that insurance companies are for-profit entities. They want to keep the money they have and increase their bottom-line. Paying out large settlements for accident claims can eat into that profit, so it is in their best interest to pay out as little as reasonably possible following an accident. They are looking out for their best interests, not yours. Having an attorney on your side greatly increases your chances of negotiating a fair compensation package. Unfortunately, it takes having an attorney to demonstrate to many companies that you are serious about recovering damages and that you won't stand for being taken advantage of.The attorneys at Tiemann Law Firm will aggressively protect your rights and negotiate on your behalf to get the compensation you deserve from an insurance company or negligent party. For a free consultation contact us at (916) 999-9000.
How much is my personal injury claim worth?
The answer depends on a number of factors. Typically, a compensation package will include both economic and non-economic damages. Economic damages are fairly easy to identify and tabulate. Economic damages include medical bills, lost wages or income, and property damage. You may also be able to recover non-economic damages which tend to be more subjective and include things pain and suffering, disfigurement, or loss of companionship. Determining what your claim is worth means taking a detailed look into both the type of accident and the circumstances that contributed to the accident. While personal injury law is covered under one umbrella, the rules outlining compensation can vary depending on the type of accident involved.
view all faqs