Folsom Personal Injury Lawyers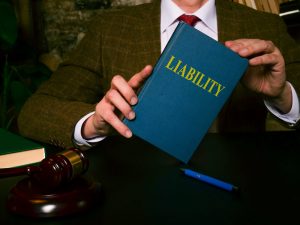 If you were involved in an accident due to someone's negligent behavior and sustained an injury, call Tiemann Law Firm immediately to determine if we can help. You might be entitled to compensation from the at-fault party for the suffering your endured and expenses required to recover.
Any injury, even one that's minor, could interfere with your life. If you need medical care to heal, it can disrupt your routine and prevent you from participating in activities you once enjoyed. Many people have to take time away from work to attend doctor's appointments, resulting in a loss of income. Unfortunately, a personal injury causes various life disruptions and inconveniences.
At Tiemann Law Firm, our Folsom personal injury lawyers are ready to represent you in your case and aggressively pursue the money you're owed. Our team will dedicate the necessary time and resources to create an effective strategy and try to reach a favorable outcome. We know how much you've struggled since the accident and want to help you heal your injuries and get your life back on track.
Call us at (916) 999-9000 now for a free consultation and learn what we can do to help with your personal injury case.
Why Hire Tiemann Law Firm?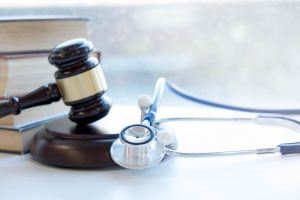 Tiemann Law Firm has over two decades of experience handling personal injury cases in Folsom, CA. Our legal team is available 24/7 to speak with you when you need us the most. We also offer free same-day consultations, so you can get the answers you need to make an informed decision about how to handle your case.
At Tiemann Law Firm, we dedicate our time to not only accident victims but also members of the community most in need. We actively participate in charitable organizations, such as Big Brother Big Sister, Casa Sacramento, and Hands for Hope. We believe in using our resources to give back to our community and make it a safer and better place.
Personal Injury Cases We Take
Tiemann Law Firm represents clients in a range of personal injury cases, such as:
Contact a personal injury lawyer in Folsom, California, to discuss your legal options if you wish to pursue one of these cases. You should not attempt to handle the process alone. We can take on the responsibility of each step so you can focus on what matters most – your health and future.
Possible Compensation You Could Recover for a Personal Injury
Whether you decide to file an insurance claim or lawsuit, you could receive the compensation necessary to cover any losses suffered from the accident, such as:
Lost wages

Lost earning capacity

Medical expenses

Loss of enjoyment of life

Property damage

Pain and suffering

Emotional distress

Physical impairment or disfigurement
You can also seek exemplary damages if you proceed with a lawsuit during your case. This form of compensation aims to punish the defendant for their misconduct and deter similar wrongdoings in the future. State law requires you to provide clear and convincing evidence of the defendant's malice, fraud, or oppression to receive this financial award.
Personal Injury Statute of Limitations
In California, you must follow a statute of limitations to file a lawsuit against another person or company. The statute of limitations for personal injury cases is two years. That means you have two years from the date of the accident to initiate your lawsuit in civil court. If the deadline passes and you file a lawsuit anyway, the judge will likely dismiss your case.
You could potentially toll the statute if your personal injury case meets one of these requirements:
You were under a legal disability at the time of the incident, meaning you were under 18 years old or deemed mentally incompetent. The two-year statute would not begin until you gain mental competency or turn 18.

The defendant leaves the state before you file your lawsuit. The running of the two-year clock would pause temporarily and start again once the defendant returns to the state.
Personal Injury Frequently Asked Questions
The Folsom personal injury lawyers of Tiemann Law Firm understand the overwhelming battle you face. It can be a significant challenge to hold someone accountable for their negligence and attempt to secure the compensation you need to pay for your medical treatment and other expenses.
We know you need guidance to get through this difficult time in your life. Below are the most common questions clients ask us about their personal injury cases, so you feel prepared for what's to come.
How much does a personal injury lawyer in Folsom charge?
Tiemann Law Firm understands the financial implications of a personal injury. You're already paying medical bills, out-of-pocket expenses, and other costs associated with the accident. You might worry about the economic burden of also paying for legal fees.
We don't want you to struggle with the cost of seeking legal representation. That's why we take cases on contingency. That means there are no upfront fees or costs when you hire us. We don't expect any payment from our clients unless we recover compensation on their behalf.
Will my case settle during an insurance claim?
Whether the insurance company provides an adequate settlement will depend on the circumstances of the accident you were involved in. Most personal injury cases settle out of court. However, some require proceeding with a lawsuit to recover the money owed to the victim. We will review the facts of your case to determine what we can do to try to reach your desired result.
Am I entitled to compensation even if I were partially at fault for the accident?
It's possible to receive compensation for the losses you suffered if your actions contributed to your injuries. However, you could end up with an amount reduced by your percentage of shared fault under the pure comparative negligence statute.
For example, if you suffered $100,000 in losses, but the jury assigns you with 20% fault for the accident, you could only receive a maximum of $80,000 in compensation.
Let Tiemann Law Firm Help You in the Fight for Justice
If someone else's negligent actions caused an accident that resulted in your injuries, call Tiemann Law Firm at (916) 999-9000, or reach out to us online right now.
One of our Folsom personal injury lawyers can review your case during a free consultation and advise whether we can represent you against the at-fault party.