If you were involved in an accident in Lemon Hill, California, that wasn't your fault, you want an experienced personal injury attorney at your side. The process of recovering damages for your injuries is complex. You may be overwhelmed by the paperwork involved, phone calls, and negotiations with the at-fault party's insurance company.
The Lemon Hill personal injury attorneys of Tiemann Law Firm recognize that no amount of compensation can make up for your injuries or property loss. However, compensation can help pay your medical expenses and make up for wages you may lose if you're not able to immediately return to work. Call our office today at (916) 999-9000, or reach out online to schedule your free consultation and case evaluation.
Why Choose the Experienced Attorneys at Tiemann Law Firm?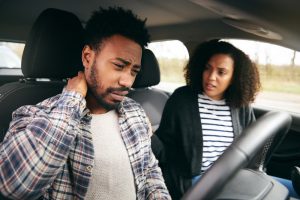 Our legal team understands that building a compelling case is not a one-size-fits-all process. We know that every case is unique, and we are ready to hear your details. From the time you hire the legal team of Tiemann Law Firm, our skilled attorneys begin working on your case.
Our clients are involved from the beginning, and we make sure that you are up to date on all communication. Our team will build a customized strategy based on your unique details. We have years of experience representing our clients and working diligently to get them the maximum compensation possible in their case. We fight hard to protect your rights and have a reputation for aggressively representing our clients. Reach out to us today.
Types of Cases
After an accident that was not your fault, you need an attorney who is experienced in the type of accident you experienced. Knowing and understanding the nuances of case law can help during negotiations with insurance companies or while presenting your case before the court.
Our legal team is made up of skilled negotiators and experienced litigators whose goal is to protect your rights and fight for the fair compensation you deserve. These are examples of the types of cases we have experience representing:
An accident can result in significant physical, mental, or emotional injury. After an accident, our clients have experienced some of the following injuries:
Brain injury (traumatic brain injury)
Torn or ruptured ligaments and tendons
Traumatic amputation (loss of limb)
Catastrophic injury
Depression and anxiety
Heart attack
How a Lemon Hill Personal Injury Attorney Can Help
The at-fault party's insurance company has an experienced legal team protecting its financial assets. You should have a legal team, too. Here's why.
After an accident that was not your fault, the insurance company may send an insurance adjuster to speak with you within days. Many times, these professionals represent themselves as a friend of the victim. But they are not. Their job is to collect evidence that disproves your claim and saves their company money. An insurance adjuster may ask to meet with you, ask you for a recorded statement, or may bring you an initial settlement offer.
It is important to know that insurance adjusters are skilled negotiators and have a high degree of emotional intelligence. Without the support and advice from your attorney, you may find yourself taking an early settlement offer that is far less than your claim is worth.
It is also crucial that you do not give a recorded statement or answer any questions from the adjuster without your attorney present. Your Lemon Hill personal injury attorney can help prevent you from inadvertently saying something that will negatively affect your case.
Our legal team fights hard to negotiate a fair settlement with the insurance company. However, if this is not possible, we are prepared to protect your rights and present your case in court. If you have pressing questions about your case, don't hesitate to reach out to us today.
What Is the Statute of Limitations?
After an accident, you may be hospitalized or at home recovering from significant physical injuries. This makes negotiating with an insurance company challenging and nearly impossible. When an adjuster recognizes that the victim in the accident has little experience with the law and is not represented by an attorney, they may try a variety of tactics to stall negotiations.
The goal is that you may get so frustrated that you drop the claim or that the time you're allowed to file a personal injury lawsuit runs out. In California, the victim of an accident has two years from the date of the accident to file a personal injury claim. This time period is outlined by the statute of limitations.
If your claim goes beyond the two-year mark, you relinquish your right to recover damages from the at-fault party through the legal system.
Our Results
Our personal injury attorneys are aggressive negotiators and tenacious litigators. We work hard to get you the maximum compensation you deserve after your accident. We believe that our track record speaks for itself and encourage you to check out our results and what our clients say about our team.
Every case is unique, which means that while we have a stellar track record, it doesn't mean that your case will end the same way. We'll work hard to provide you with the best possible outcome in your situation. During your initial free consultation, our experienced attorney will review your case and give you advice on your next best steps.
What Compensation Is Available?
After an injury that was not your fault, you may be entitled to economic and non-economic compensation. Economic compensation covers items that have a verifiable cost. This means you likely have a receipt, such as medical expenses or lost wages.
Non-economic losses are not verifiable and are subjective, non-monetary losses. This covers losses such as pain and suffering, disfigurement, emotional distress, and loss of consortium.
Contact Tiemann Law Firm After a Lemon Hill Accident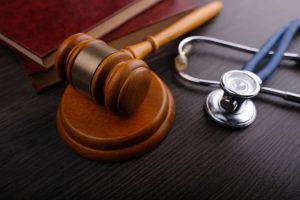 If you were injured in an accident in Lemon Hill that wasn't your fault, the attorneys of Tiemann Law Firm are ready to fight for your rights. Our legal team has the experience and tenacity to fight for fair compensation, whether negotiating with the insurance company or representing your case before the court. Call us at (916) 999-9000, or reach out online to schedule your free consultation and case evaluation.