Carmichael Personal Injury Attorneys
Did you get hurt in an accident? Was it the result of someone else's negligence? If so, contact Tiemann Law Firm right now to learn about your available legal options.
Our legal team understands the trauma a person experiences after an unexpected and preventable accident. It can put your life on hold as you attend doctor's appointments and pursue legal action against the at-fault party.
The cost of medical treatment, property repairs, and other accident-related expenses can become a financial burden. Many accident victims don't have the economic means to afford the bills they receive following an accident.
Tiemann Law Firm wants you to know we are here to help you through this devastating time in your life. We will provide the guidance and support you need to face the negligent individual or company responsible for your injury and demand compensation. You can count on our team to fight by your side until the end.
Call us at (916) 999-9000, or reach out to us online for a free consultation with one of our personal injury attorneys in Carmichael, CA.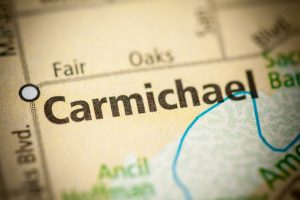 Why You Should Hire a Lawyer
The aftermath of an accident can be confusing and overwhelming. Thinking about taking on a personal injury case can be stressful. However, you might not think you can afford to hire a lawyer, so you could decide to pursue compensation from the at-fault party yourself. Unfortunately, this can lead to a denied insurance claim or less money than you need to cover your losses.
Personal injury cases require a thorough knowledge of state laws and legal procedures. Most people don't know how to handle the steps involved in holding someone accountable for their actions. Without an experienced lawyer to represent you, you'll likely make a mistake that negatively affects the outcome of your case.
Tiemann Law Firm has fought for accident victims since 1998. We know how to investigate and gather evidence to prove fault. Whether you suffered injuries in a car crash, slip and fall, or dog attack, we're ready to seek the maximum compensation available on your behalf.
Our dedication and case results have earned us a stellar reputation in Carmichael. We have a proven track record of success in handling personal injury cases. Our team always strives to reach the best possible outcome while representing injured clients. We aggressively negotiate insurance settlements and litigate legal matters in court when necessary.
Cases Tiemann Law Firm Takes
When you hire Tiemann Law Firm, we will provide the legal services you deserve. We take a personalized approach to every case we take, so the strategy we use can accomplish your goals. Our resources and skills allow us to effectively handle a range of personal injury cases, such as:
If your injury resulted from any of these incidents or another type of accident due to someone's negligence, reach out to Tiemann Law Firm today. We can meet you for a free consultation and determine whether you have a case we can take.
Possible Compensation You Could Pursue
The compensation available in a personal injury case depends on the circumstances of the accident. No two cases are alike. The Carmichael personal injury attorneys of Tiemann Law Firm will tailor an approach to meet your specific needs. We can determine who is at fault, review the available insurance coverage, and file a claim on your behalf.
The settlement you receive could compensate you for a range of losses, including:
Medical bills
Out-of-pocket expenses
Loss of enjoyment of life
Physical impairment or disfigurement
Emotional distress
Pain and suffering
Lost wages
Lost earning capacity
Property damage
We are fully prepared to take your case to court if the insurance company offers a low settlement or denies your claim entirely. You might be entitled to exemplary damages in a personal injury lawsuit. This is a form of compensation that punishes the defendant for their actions. You must have clear and convincing evidence to show the jury proving that the defendant acted with malice or with the intent to commit fraud or oppress you.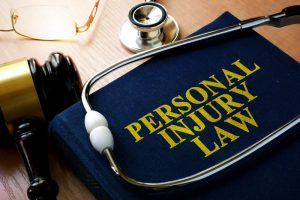 Frequently Asked Questions
If you're confused about the steps you need to take following an accident, you should review these answers to the most common questions injured clients ask us. Tiemann Law Firm can guide you through the complex process of pursuing compensation and assist you with any obstacles you encounter.
Following are questions we frequently receive from accident victims and the answers to them. However, if you have other questions about your personal injury case, you should call us- or contact us online for a free consultation.
Do I have to file my lawsuit by a deadline?
Yes. California requires filing a lawsuit before the two-year statute of limitations expires. This timeframe begins on the date of the incident. You must initiate your lawsuit in civil court within two years of your injury if you want to recover compensation for your losses in court.
What should I do if I can't afford a lawyer?
Getting hurt in an accident often requires that you get medical attention. Whether you need rehabilitation, surgery, or prescriptions, you must spend money to pay those bills. The cost of legal representation might seem daunting. However, you're more likely to receive higher compensation with the help of a lawyer.
Tiemann Law Firm knows the financial strain you face. We don't want to place additional burdens on you while you're trying to heal your injury. That's why we take cases on contingency. You won't have to pay us upfront to represent you in your case. We only collect our legal fees if we secure compensation for you.
Should I talk to the insurance adjuster if they call me?
No. You should never discuss any aspects of your claim with the at-fault party's insurance company. You are under no legal obligation to speak with them about the accident. If they ask for information, give them our contact information.
Once they know you have sought legal representation, they cannot communicate with you anymore. We can handle your claim going forward so you can focus on your recovery.
Contact Us
If you sustained an injury in an accident because of someone else's negligent conduct, call Tiemann Law Firm at (916) 999-9000, or reach out to us online today. One of our Carmichael personal injury attorneys will be happy to meet you for a free consultation. We're available 24/7, so you can reach us at a time most convenient for you.