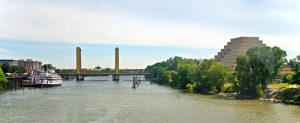 If you were injured in an accident in Riverview that was not your fault, you could be entitled to compensation. However, the process of recovering damages to help pay your medical expenses or lost wages is not a straightforward path.
Often, you are dealing with insurance companies and insurance adjusters who are more interested in saving their company money than they are in compensating you for your losses. The Riverview personal injury lawyers of Tiemann Law Firm are a dedicated and tenacious group of professionals who aggressively fight to protect the rights of their clients.
We understand that your injury is not a statistic, and we know what's at stake. We'll fight hard to get what you need. Call our office today at (916) 999-9000 for your free consultation and case evaluation.
Why You Should Let Our Experienced Team Fight for You
It's crucial to understand that building a compelling case for a client is not a one-size-fits-all task. In other words, every case is unique and requires a customized and personalized touch.
Our experienced and skilled attorneys are involved with our clients from the beginning of each case until it is completed. We recognize that every case is different, and so we build a strategy based on your unique details.
Our clients are involved from the beginning, and we keep them updated throughout the case. Our focus is on achieving a positive result and recovering damages for our clients.
Our Practice Areas
When you're involved in an accident that was not your fault, you want an attorney who has experience negotiating and litigating for a maximum settlement. Slight variations in case law can make a difference in successfully recovering fair damages, and we know the laws affecting personal injury cases.
Accidents happen under different circumstances, and your situation is unique to you. Our legal team has the experience and skills you're looking for. Here are examples of the types of cases that we handle:
These accidents can result in several different types of physical or emotional injury. Many injuries are obvious immediately after the accident, but others may take hours or days to present symptoms. For example, post-traumatic stress disorder (PTSD) does not present immediately at the time of a traumatic event.
It is crucial you receive medical attention immediately. This helps document your injuries and demonstrates your interest in your health.
We represent clients who have experienced all types of physical and mental injuries. This includes traumatic brain injuries, broken bones, nerve damage, or traumatic amputation. Clients may experience PTSD, depression, or anxiety after a traumatic event. These are also injuries for which you may be compensated when they are accident-related.
Our Results
Our legal team is aggressive and tenacious. We'll work hard to get you a favorable and just outcome. We believe that our record speaks for itself.
While it is important you work with a law firm that has a positive track record, it's also important to recognize that not every case is identical. Our team works hard to provide you with the best outcome in your situation. Reach out today if you have pressing questions about your case.
How We Can Help
The at-fault party's insurance company will be represented by an experienced attorney. You should be, too. The legal system in California is complex and can be overwhelming. You should not have to deal with paperwork and settlement negotiations while you're trying to recover from an accident.
Many times, the at-fault party's insurance company will send an adjuster to call you or see you in the days after the accident. They often represent themselves as a friend of the victim. However, their goal is to gather evidence to disprove your claim.
These are skilled negotiators who have years of experience in reducing costs for their company. It is crucial that you do not speak with an insurance adjuster unless you have legal representation with you. Your Riverview personal injury attorney can help prevent you from inadvertently saying something that negatively affects your case.
Our legal team will work hard to obtain a fair settlement offer from the insurance company. However, if we are not successful, we are fully prepared to litigate your case in court. A personal injury lawsuit must be filed in California within two years from the date of the accident.
This time limit is determined by the statute of limitations. It limits the amount of time you have to bring the at-fault party to justice in court. When an insurance adjuster recognizes your lack of legal knowledge and that you are not represented by an attorney, they may try to stretch the negotiations out. This can cause you to just get discouraged or run the clock out before you can file a lawsuit against the at-fault party.
The legal team at Tiemann Law Firm can advise you on the evidence needed to support your claim, negotiate with the insurance company, or fight for your rights in court. Get experienced legal help on your side today.
What You Can Expect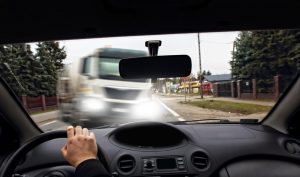 The value of your Riverview personal injury claim will depend on several factors. Typically, compensation will include economic and non-economic damages. Economic damages are compensation for the verifiable costs that you have incurred as a result of the accident.
These are expenses for which you likely have a receipt, such as medical expenses or lost wages at work. You may also be owed non-economic damages. These damages are compensation for subjective and nonverifiable accident-related costs. They can include things like pain and suffering, loss of companionship, or disfigurement.
Our legal team will look at the details of your accident and the circumstances that contributed to it. The rules determining the amount of compensation will vary depending on the type of accident. Our legal team can give you an estimate of what your claim is worth.
Trust Tiemann Law Firm with Your Personal Injury Case
If you are involved in an accident in Riverview that was not your fault, call our office at (916) 999-9000, or contact us online today. We understand the financial, emotional, and mental burden that comes after a traumatic accident and significant injuries.
We recognize that no amount of money can make up for your loss, but it can help pay your medical expenses and recover lost wages if you were not able to return to work immediately. You may be owed compensation for the pain you have suffered at the hands of someone else. Call Tiemann Law Firm today at (916) 999-9000, or reach out to us online to schedule your free consultation and case evaluation.