If you were injured in an accident or incident in Franklin that was caused by someone else's actions, you might be entitled to compensation. The personal injury attorneys of Tiemann Law Firm are here for you and your family, and we serve clients throughout Franklin, California, and the surrounding areas. Allow us to help you during this difficult and uncertain time in your life.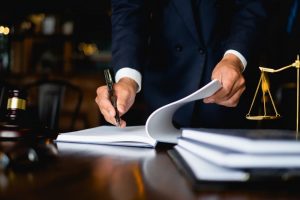 Our lawyers each have more than ten years of legal experience, and collectively we have decades of experience to help you obtain the results you seek. Not only do we have the experience and resources to handle your claim, but we also have a driving passion for what we do, and we are known for our tenacity and our aggressive advocacy on behalf of our clients.
To speak with one of our team members about the injuries and losses you suffered because of someone else's behavior, you can reach out to Tiemann Law Firm at (916) 999-9000, or you can contact us through our law firm's online form.
How We Can Help
A full-service personal injury law firm, Tiemann Law Firm handles all types of injury and wrongful death cases that arise from any of the following:
Whatever your case, the accident or wrongful action that caused your injury and suffering was not your fault, so why should you have to pay for your treatment and other expenses while you are also trying to recover? You shouldn't have to, and you have the right to pursue compensation from the at-fault party.
Here at Tiemann Law Firm, we will strongly assert your rights and fight hard to protect them. As recognized top injury attorneys, we have gained reputations for our remarkable professionalism and unmatched client service. You can rely on us to assist you with all aspects of your claim from start to finish, and we are always available to address any questions or concerns you may have.
As part of our commitment to you and your family, we will take the following actions on your behalf:
Investigate all aspects of your accident or injury-causing event
Obtain all evidence needed to support your claim and create the strongest case possible
Carefully and respectfully explain your options and advise you about the best course of action to achieve your goals
Fight tirelessly on your behalf and do all we can to maximize your financial recovery
The dedicated Franklin personal injury attorneys of Tiemann Law Firm are available to assist you at any time, and you can always reach someone by calling our law office at (916) 999-9000. We have a live chat set up on our website, and you can also reach us through our contact form.
Our Results
As a result of our tenacity and outstanding legal abilities, our lawyers have recovered substantial settlements and awards for our clients, and we always work aggressively to help our clients get the maximum amount allowed. Consider some of the following documented results we have obtained for our clients as proof of our success:
$12 million, $10.9 million, and $10.7 million in compensation for victims of car and trucking accidents
$6 million and $4 million in compensation for injury and wrongful death cases
Numerous awards and settlements over $2 million and many more in excess of $1 million
Dozens of considerable six-figure awards and settlements
Since each situation, claim, and case is different, we obviously cannot guarantee the results you'll achieve. However, we can make an honest assessment of the value of your case. We can also promise that we will fight for you during all stages of the process, and you can trust that we will always try to recover the most we can for you.
You can speak to us at no cost about your issue, and our lawyers work on a contingency basis. This means that you won't have to pay us anything upfront to represent you, and we will only receive a fee if we obtain compensation on your behalf. If we don't get money for you, we don't get paid. Period.
Your Caring Advocates
Even though Tiemann Law Firm is one the most successful personal injury law firms in Franklin, California, we are certainly not the only one. However, we offer a level of personalized client care and service that we feel sets us apart from other practices.
A highly rated injury law firm serving all of Sacramento County, we have helped thousands of clients across our area when they needed it the most. Our lawyers have earned designations as some of the leading trial advocates in the country, and among the numerous multi-million-dollar awards we have secured for our clients are some of the largest verdicts and settlements ever awarded for personal injury and wrongful death claims in Sacramento County and all of California.
Warm and personable, Jelena Tiemann has earned a reputation for her compassion along with her undaunted relentlessness in helping our clients obtain the best outcome for their legal issues. Peter B. Tiemann is a nationally ranked trial lawyer known for his aggressive courtroom tactics, and other attorneys routinely seek him out for his counsel. Our outstanding associate Kia Jafari has become known for his prowess with medical malpractice claims and his ability to bring in large awards and settlements.
We are happy and proud to be joined by a team of dedicated and friendly staff members, and everyone in our office will treat you with the same warmth and care that we would show a member of our own family.
Contact Us
If you were injured in an accident that wasn't your fault, you could receive compensation for your injuries and losses. Contact the Franklin personal injury attorneys of Tiemann Law Firm at (916) 999-9000 for experienced legal help today. You can also fill out our contact form to have an attorney get in touch with you. Don't wait. Put us to work for you now.