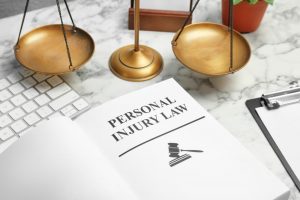 Nobody ever plans or prepares for accidents. When they occur, they can turn a person's life upside-down in an instant. If an accident causes an injury, the victim may face overwhelming medical bills, temporary or permanent disability that prevents them from working, and incalculable pain and suffering. When the accident was another person's fault, the injured person can also feel a deep sense of injustice. In such cases, the at-fault party needs to be held accountable for their misconduct.
If you have been injured in an accident that wasn't your fault, you may be entitled to compensation for the losses you have suffered. You should not be responsible for costs that another party caused. The experienced Vineyard personal injury lawyers of Tiemann Law Firm are here to assist you as you seek the compensation and justice you deserve. We will perform all the necessary due diligence to determine who is liable for your injuries, and we will pursue the full and fair compensation you need to compensate you for your accident-related injuries and losses.
Call us at (916) 999-9000 or contact us online for a free consultation to learn more about your legal options. We are ready to get to work for you.
Why Hire Us?
The experienced legal team at Tiemann Law Firm believes in fighting for the best interests of those who've been injured by the actions or inaction of others. We have been doing this work successfully for more than two decades, and we are ready to help you with your claim as well. Our skilled attorneys will do everything in our power to seek a favorable outcome for your case so that you can concentrate on your healing process and move forward with your life.
Though we are aggressive in our pursuit of justice, we are also compassionate and understanding in all our dealings with our clients. We believe that the people we serve deserve dignity and respect. We know that if you have come to us, you have been through something painful and possibly even traumatic. We understand that you are in the process of rebuilding your life.
We also recognize that the legal process of recovering the compensation you deserve can often be complicated and overwhelming. This is why Tiemann Law Firm is here: to guide you through the process and to do all the difficult legal work so that you don't have to. We will also keep the lines of communication open. Whether we are in the initial process of dealing with the at-fault party's insurance company or in the midst of active litigation, we will always ensure that you have a clear understanding of how your case is progressing.
Furthermore, when it comes to fees, the legal team at Tiemann Law Firm takes cases on a contingency basis. This means that you will only have to pay us if and when we are able to secure financial compensation for you. We understand the financial struggles that often follow an accident, and we want to offer our help without burdening you with additional expenses.
Our Practice Areas
The Vineyard personal injury lawyers of Tiemann Law Firm have experience working on all kinds of personal injury cases, including:
When you call us, we can help you determine whether you are entitled to financial compensation from the at-fault party. We can review the facts of your case in a free consultation with you, and we will give you a frank and clear assessment of how we might be able to help.
Compensation You Could Recover in a Personal Injury Case
There are two broad categories of financial compensation you can claim in a personal injury case: economic and non-economic. Economic losses include things that have an obvious dollar amount attached, such as:
Medical bills
Prescription drugs
Property damage
Lost wages
Lost earning capacity
Non-economic losses are intangible things that are more difficult to quantify, such as:
Emotional distress
Physical impairment or disfigurement
Pain and suffering
Loss of enjoyment of life
After you have been involved in an accident, an insurance adjuster may contact you, either as a "courtesy call" or to offer you some form of compensation. Keep in mind that it is their job to save as much money as possible, and that any amount they offer you will likely be far less than you deserve and need to cover your losses. Speak to an experienced personal injury lawyer before you say anything to an insurance company or to the other party's attorney. Your legal team can help you understand the value of your case, so you don't settle for a lowball offer.
How Much Time Do I Have to File a Lawsuit?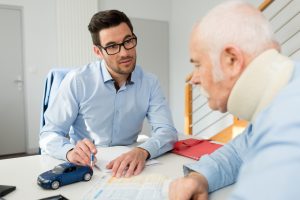 When it comes to personal injury cases, the state of California's statute of limitations allows a two-year period. This means that if you are going to file a lawsuit, you need to do so within two years of the date of the accident. While this might seem like a long time, it is essential that you get started on your case as soon as possible. Unexpected obstacles often emerge in the process, which can cost you valuable time.
Contact an Experienced Vineyard Personal Injury Attorney Today
If you have been injured in an accident in Vineyard, the seasoned personal injury attorneys of Tiemann Law Firm are here to help you recover the compensation you deserve. We will ensure that our strategy fits with the specifics of your case so that we can seek the maximum possible recovery for your losses.
Our legal team is passionate about fighting back against people and organizations that commit wrongful, negligent, or careless actions. We are ready to put our experience to work to protect your best interests. But time is of the essence. Call us today at (916) 999-9000 or contact us via our online form for a free consultation. Let us give you and your personal injury case the attention you deserve.