If you have been seriously hurt because of an accident that was not your fault, you may be entitled to compensation from the negligent party. In addition to healing from your injuries, you may be facing a growing stack of medical bills. You may also be wondering how you are going to pay for medical treatment while you're out of work.
Whether your injuries were caused by an accident with a commercial truck, a defective product, a drunk driver, or another situation, call Tiemann Law Firm today at [phone number] to discuss your case with a member of our legal team. Our Rancho Cordova personal injury attorneys are ready to take your case. We can help you put this painful experience behind you. Let us put your mind at ease so you can focus on your recovery and moving on from the accident. Reach out to us today.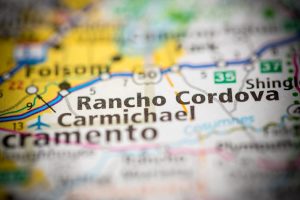 We Know How to Get Results
We understand that you are in a time of need. That is why we bring an aggressive approach to each case. We pride ourselves on the results we are able to achieve for our clients. We have extensive experience with these types of cases, and we know how to face the big insurance companies and win. We are proud of the testimonials from our clients and will continue to fight for our client's rights. Your success is what matters most to us. You can trust that we will bring this same fight to your case.
Types of Cases We Handle
Our focus is on personal injury law. We will build the strongest case possible for you no matter how your injury occurred. We handle many types of cases, including:
If you have been injured in an accident, don't wait to reach out to us. We can provide you with a free assessment to discuss your case. From there, you can move forward with confidence, knowing you made the right choice. 
What Should I Do After an Accident?
The first thing you should do after an accident is to seek medical attention as soon as possible. It's important that you receive any initial medical care. This will also start to establish documentation for your case. Keep copies of all medical records, invoices, doctor's notes, and any other documents you receive. This may also include seeing medical specialists if recommended by your doctor.
After this, the next step is to speak with an experienced personal injury attorney from Tiemann Law Firm. We will be able to begin building your case right away. This will allow you to go to your doctor's visits and continue to receive treatment without worrying about the details of an insurance claim or lawsuit.
We Serve the Rancho Cordova Community
We are local attorneys who exist to serve the same area where we live and work. Rancho Cordova has seen an increase in safety initiatives and a decrease in crime rates in recent years. However, no community is immune to accidents. For example, in Rancho Cordova, there were 152 total DUI offenses in 2021. 
When we drive on our local roads, we expect them to be safe for our loved ones and us. Unfortunately, this is not always the case. Realities such as this are why we have built our business to pursue justice for our neighbors. When tragedy strikes, you can count on Tiemann Law Firm to be there for you and your family. We can't guarantee that accidents won't happen. But we can promise to walk with you each step of the way to pursue what you deserve. An accident does not have to define your life from this point forward. We can help you put this behind you as you rebuild your life here in Rancho Cordova. Reach out to us today.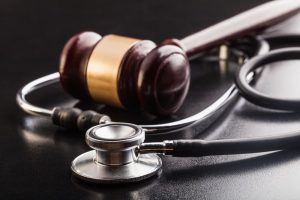 How Tiemann Law Firm Can Help You
We have been helping people just like you for more than 20 years. Our decades of personal injury law experience have given us a depth of knowledge that we will bring to your case. We are ready to go to battle for you. 
We will build a solid case on your behalf. There are many components of potential compensation that may apply. We will consider each of these as we fight for the maximum you may be entitled to. These may include:
Property damage

Lost wages

Loss of earning capacity 

Medical bills, including future medical care

Physical therapy

Prescription medication

Pain and suffering

Physical impairment or disfigurement

Loss of enjoyment of life
The process of pursuing monetary compensation after an accident can be complex. A significant amount of evidence and documentation must be collected and analyzed. Without legal representation, the deck is unfairly stacked against you. You need an experienced personal injury attorney on your side. 
We will handle all negotiations as we pursue your compensation. We will carefully evaluate all settlement offers that we receive. We can recognize settlement offers that are too low and will reject any unfair offers. If negotiations are not successful, we are prepared to go to trial. We do not charge any fees until we win your case and you get paid. We have compiled answers to some of the most frequent concerns we receive. We are ready to answer any other questions you may have so you know what to expect.
Call Us Today
If you've been injured in an accident in Rancho Cordova that was caused by someone else, you may be entitled to receive financial compensation. You should not have to pay for an accident that you did not cause. While this can be a painful and devastating time, you do not have to face this situation alone.
The time to act is now. Contact us today at (916) 999-9000 to speak with a Tiemann Law Firm personal injury attorney about your case. We will provide a free consultation so that you can make the best decision for your future. We're ready to get to work on your case. Don't hesitate to reach out.