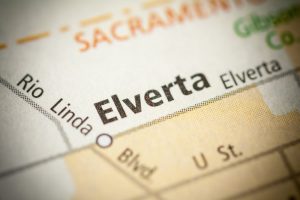 Have you been hurt in an accident in Elverta? Did it happen as the result of another party's actions or inaction? If so, contact Tiemann Law Firm to discuss your legal options.
Our experienced personal injury attorneys understand how traumatic an unexpected and preventable accident can be for the person who gets injured. It can turn your life upside down as you attend costly medical appointments to receive diagnoses and treatments for your injuries, and you may be unable to earn money if the accident left you with a temporary or permanent disability. As a result, many people who are injured in accidents do not have the economic means to pay for the steep bills they receive.
The legal team at Tiemann Law Firm is here to help you through this challenging time in your life. We have the experience, skill, and knowledge necessary to support and guide you through the process of holding the at-fault party accountable for your injury and demanding compensation for your injuries and losses. We will fight for your best interests every step of the way.
Call us today at (916) 999-9000 or contact us online for a free consultation with one of our personal injury lawyers in Elverta, CA.
Why Should I Hire a Personal Injury Lawyer?
Being involved in an accident can leave you in a state of shock. You may know that you are entitled to file a personal injury claim, but you may believe that you are unable to afford a lawyer to help you with this process. Instead, you might decide to pursue compensation from the at-fault party yourself. More often than not, this is a mistake. The main job of insurance companies and their lawyers is to avoid paying out large sums of money, and they are very good at what they do. Attempting to handle them on your own may lead to a denied insurance claim or far less money than you need to cover your losses.
Navigating a personal injury case requires a thorough knowledge of the legal procedures involved. The personal injury attorneys of Tiemann Law Firm have fought successfully on behalf of accident victims since 1998. We have the experience and resources necessary to investigate and gather evidence to establish fault. When you've been injured by someone else's wrongdoing, we are ready to seek the maximum compensation available for you.
The dedication we have to our clients' welfare and the results we have achieved for them have earned us a reputation for excellence throughout Northern California. We have a proven track record of success, and we continually strive to reach the most favorable outcome for our injured clients. Will negotiate aggressively on your behalf, and we are unafraid to litigate legal matters in court if necessary.
Areas of Personal Injury Practice
The Elverta personal injury lawyers of Tiemann Law Firm provide a personalized approach to each case we take, and we will create a strategy specifically tailored to reach your desired goals. Our knowledge and skills enable us to successfully handle a wide range of personal injury cases, such as:
If you have injuries that resulted from any of these types of incidents, or an accident of any other kind, contact Tiemann Law Firm today. We can meet you for a free consultation and give you our frank and clear assessment of your case.
Possible Compensation You Could Pursue
The compensation you are eligible to receive in a personal injury case depends largely on the circumstances of your particular accident. No two personal injury cases are alike. We will review the specifics of your case and assess the value of your claim so you'll know what to expect. The compensation you receive could cover a range of economic losses, including:
Medical bills
Lost wages
Lost earning capacity
Out-of-pocket expenses
Property damage
You may also be eligible to receive compensation that covers non-economic losses such as:
Physical impairment or disfigurement
Emotional distress
Pain and suffering
Loss of enjoyment of life
If the insurance company offers you a settlement that is too low to cover your losses, our lawyers are fully prepared to take your case to court. In certain extreme circumstances, if you have clear evidence that the defendant acted with malice or with the intent to defraud or oppress you, the court may award you exemplary damages as well. This form of compensation goes beyond compensating you for your losses by punishing the at-fault party for their actions.
What if I Can't Afford a Lawyer?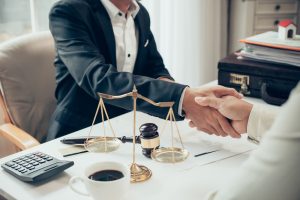 Injuries from an accident often require expensive medical attention. Whether the costs are from rehabilitation, surgery, or prescription medication, you will have to spend money to pay for treatment. If your injuries prevent you from working, the financial stress after an accident might be even more overwhelming. As a result, you may feel that you can't even afford to think about hiring a lawyer.
The legal team at Tiemann Law Firm understands that you are facing a serious financial strain due to the accident that caused your injuries. We don't want to make this time more financially burdensome for you. That's why we take our cases on a contingency basis. This means that there are no upfront fees to pay if you choose to have us represent you in your case. We will only collect our legal fees if and when we secure financial compensation on your behalf.
Contact Us Today
If you have sustained an injury in an accident that was caused by someone else's negligent conduct, Tiemann Law Firm is ready to help you hold the at-fault party accountable for their actions. Call us at (916) 999-9000 or contact us online today. One of our Elverta personal injury attorneys will look forward to meeting you for a free consultation. We are available 24/7, so feel free to reach out to us at a time that is most convenient for you. Let us get to work for you.