Woodland Personal Injury Lawyers
You do your best to take care of yourself and your loved ones. When an accident happens because someone else was careless or negligent, you should not be left to take care of the financial and emotional fallout alone.
Tiemann Law Firm has been helping personal injury victims in Northern California for more than 20 years. We believe that you should receive the just and fair compensation you're entitled to when someone else causes harm to you and your family. Call us at (916) 999-9000, or reach out to us online to make an appointment for your free consultation if you need legal assistance.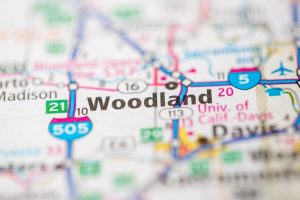 Practice Areas
At Tiemann Law Firm, we concentrate almost exclusively on personal injury cases. That means we can build a strong case for the specific type of accident that caused your injury and present it in a way that helps maximize the compensation you receive.
About Us
Founding attorney Peter B. Tiemann was born and raised in the Sacramento area, and after an international education, he opened his first practice in 1998 in Sacramento and Placerville. Mr. Tiemann is dedicated to the practice of personal injury law and aggressively advocates for his clients during all phases of negotiation and trial. He is currently the vice president of the El Dorado County Bar Association.
Our attorneys practice throughout the central California area, from San Francisco to Placerville. Because we concentrate on personal injury litigation, we can develop the best strategies for each case as it comes to us. Every case is given the personal attention it deserves.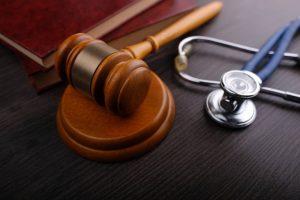 How We Can Help
After an accident, you may believe that all you need to do is file your insurance claim and wait for the check to arrive. In some cases, that may be enough. A minor accident in the parking lot with just some damage to your car may only need minimal documentation. But what if you're hurt and need a doctor's care? What if the other driver says it was your fault?
Insurance companies are not your friends. Their goal is to pay you the least amount of money possible. They may offer you a quick settlement for medical bills you incurred for emergency treatment, and you might think that is enough. But a month later, when your neck still hurts, or the doctor says you might need surgery, you won't have another chance to talk to the insurer.
Contact Us
At Tiemann Law Firm, we want you to get all the compensation you deserve for all your injuries. We will help you fill out the insurance forms so that the company cannot lowball you with a quick settlement offer. We will negotiate for you with the insurer for an appropriate settlement, and if necessary, we can go to court to get the outcome you deserve.
If you have been injured any kind of accident in Woodland that wasn't your fault, you should not try to deal with the insurance companies and their attorneys by yourself. Call Tiemann Law Firm at (916) 999-9000, or contact us online right away. In California, you have only two years from the date of injury to file your lawsuit. The clock is running. Call us today. We're here to help.