If your injury resulted from someone else's negligence, do not hesitate to contact Tiemann Law Firm. We might be able to represent you in your personal injury case to hold the negligent party liable. You should receive the compensation necessary to cover your medical bills, lost wages, and other losses.
At Tiemann Law Firm, we understand the negative impact of an accident. It can affect every aspect of your daily routine and significantly diminish your quality of life. Your physical and mental functioning could suffer, and you might require extensive medical care to recover. You could also suffer financial strain if you can't afford your incurred expenses.
Hospitalization, prescriptions, rehabilitation, and other treatment can be expensive. Many people can't afford these bills and face massive debt. With our help, you could pursue compensation from the at-fault party, so that you don't have to pay for these costs.
Tiemann Law Firm has represented accident victims in their personal injury cases since 1998. We know state laws and how to build a successful case against an individual or company responsible for harming someone. You can depend on our legal team to fight for you when you hire us.
Call (916) 999-9000, or reach out to us online today for a free consultation with one of our Citrus Heights personal injury lawyers.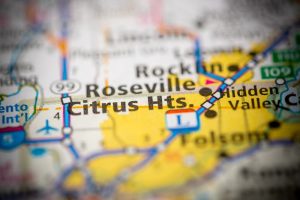 Cases We Can Take
Tiemann Law Firm handles a range of personal injury matters involving these and other types of incidents:
If someone else's negligent actions caused your injury, contact Tiemann Law Firm immediately. We can review the facts of the case and determine what we can do to recover the money owed to you.
Compensation Available in a Citrus Heights Personal Injury Case
If you file a claim with the negligent party's insurance company, you could negotiate a settlement to cover various losses, such as:
Physical impairment or disfigurement
Medical expenses
Pain and suffering
Lost wages
Loss of earning capacity
Emotional distress
Loss of enjoyment of life
Property damage
Although you might think the insurance adjuster is on your side, their goal is to avoid a significant settlement. They might use tactics to intimidate you into accepting a low offer or dropping your claim entirely.
It's critical to understand your rights during the negotiation process. If the insurance company denies your claim or refuses to settle for a fair amount, you could file a lawsuit.
The money you secure could compensate you for the losses you suffered. Additionally, you could seek exemplary damages. This form of compensation punishes the defendant for their misconduct. You must show, using clear and convincing evidence, that they acted with malice or the intent to defraud or oppress you to receive this financial award.
If you have pressing questions particular to your case, don't hesitate to contact us today.
Statute of Limitations in Personal Injury Cases
If you decide you want to file a personal injury lawsuit, you must follow a strict deadline. California has a two-year statute of limitations for personal injury cases. That means you must initiate your lawsuit within two years of the accident date. If the statute passes and you haven't filed, you could lose your right to pursue compensation in court.
Why Choose Tiemann Law Firm?
Taking on the responsibility of an insurance claim or lawsuit yourself could be challenging. You will likely receive less compensation than you will if you hire an attorney. When you don't understand the legal process or how to handle obstacles that come your way, you could make mistakes that negatively affect the outcome of your case.
Tiemann Law Firm has more than two decades of experience handling personal injury cases for accident victims. Our personal injury lawyers in Citrus Heights, CA, are ready to be the advocate you need during this traumatic time in your life. We will complete each step on your behalf and aggressively pursue the maximum amount of money you're entitled to.
If we decide we can take your case, we won't charge you any upfront fees or costs. We work on contingency, so the expense of hiring an attorney does not burden you. You won't be responsible for paying any legal fees unless we recover compensation for you. If we lose your case, you won't owe us anything.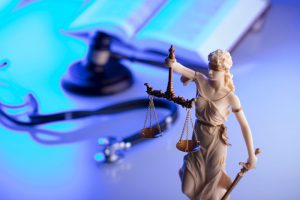 Frequently Asked Questions
At Tiemann Law Firm, we understand how overwhelming it can be to work on a personal injury case. You likely have questions about the process and what steps you should take to hold the negligent party liable. Below are answers to some of the most frequently asked questions we receive from accident victims. You should review them, so you know what to expect.
How much is my case worth?
The value of your case depends on multiple factors, including the severity of your injury, total medical costs, and the liability limits of the at-fault party's insurance coverage. While we can't predict the exact amount of money you will receive, we can calculate the compensation we believe is fair and that will appropriately compensate you for your losses.
When should I hire a lawyer?
It's best if you seek legal representation immediately after an accident. If you know someone else is at fault, the sooner you hire a lawyer, the sooner they can begin working on your case.
Tiemann Law Firm has experience investigating accidents in Citrus Heights. We can gather all available evidence and find a way to prove fault. If we're unable to negotiate an adequate settlement with the insurance company, our trial lawyers can file a lawsuit and take your case to court.
What should I do if the insurance adjuster calls me?
If the at-fault party's insurance company calls you, do not speak with them. Inform them that you hired a lawyer and give them our contact information. You could hurt your case if you talk to the adjuster and say the wrong thing. The details you provide could become evidence they can use against you to deny your claim or offer a low settlement.
Contact Us
Tiemann Law Firm will work hard to try to reach your desired outcome. We know what it takes to get the job done. Our legal team will remain by your side to guide you through the complicated claims and lawsuit procedures. You can count on us to seek the justice you deserve.
If you suffered injuries in an accident due to someone else's negligence, call Tiemann Law Firm at (916) 999-9000, or reach out to us online today for a free consultation with one of our Citrus Heights personal injury lawyers.