If you live in or around Florin, California, and you suffered a serious injury or lost a loved one as the result of someone else's negligence or wrongful actions, you can turn to the personal injury lawyers of Tiemann Law Firm for the help you need to get the justice you deserve.
A top-ranked personal injury law firm, we have recovered hundreds of millions of dollars in total compensation for our clients, including many multi-million-dollar awards. Our success is the result of our combination of extensive legal experience and our unwavering commitment to helping our clients obtain the compensation they need after they were injured in an accident through no fault of their own.
Our lawyers have decades of combined legal experience, and we possess the skills and resources necessary to handle your claim or lawsuit efficiently. You can rely on us for personalized counsel and dedicated support each step of the way, and we are prepared to do all we can to help you get your life back to normal.
To schedule your free consultation, contact Tiemann Law Firm at (916) 999-9000, or fill out our contact form.
We Handle All Types of Cases
Here at Tiemann Law Firm, we have considerable experience handling a broad range of personal injury and wrongful death claims for our clients. Our lawyers have gained reputations for being among the leading trial lawyers in the country, and we are ready to assist you with injuries and losses arising from any of the following:
Regardless of the reason for your suffering, you can turn to us. When we represent you, we will protect your rights and help you obtain the full amount of compensation you need to cover your medical bills, lost wages, and other accident-related expenses.
What We Can Do for You
We are experienced and dedicated advocates and our law firm has become the trusted source for compassionate and effective legal representation for individuals and families after they were injured by someone else's actions or inaction. Top-ranked attorneys Jelena Tiemann and Peter B. Tiemann lead our practice, and our associate Kia Jafari is an invaluable asset, as he has experience representing both sides in these types of cases.
Working together to leverage our respective strengths, our lawyers will work diligently to create the strongest case possible for you to increase your chances of success. Using the full extent of our considerable legal knowledge and experience, we will fight tirelessly on your behalf from beginning to end, and we have recovered substantial settlements and verdicts for our clients.
Among some of our most notable successes are:
$12 million for a car accident case
$10.9 and 10.7 million in two separate truck accident cases
$6 million award for wrongful death
We have also recovered many other six- and seven-figure awards for our clients. Of course, we cannot guarantee any results for your case, but we can promise to do all we can to help you get the maximum compensation you are allowed under the law.
Why Work with Us?
When you live in the Florin, California, area, you have a lot of choices when it comes to personal injury attorneys to help you with your injury or wrongful death claim. However, considering all that's at stake, you want to ensure that you are working with an attorney you can trust and one who will work diligently and aggressively to help you get the justice you deserve.
Along with our remarkable record of success in obtaining substantial awards for our plaintiff clients, our lawyers have also gained reputations for our compassion, integrity, and professionalism. Each of our lawyers has been practicing for at least ten years, and we have skillfully handled thousands of highly complex tortious claims for our clients with a documented record of success.
In addition, our sole focus at Tiemann Law Firm is on personal injury and wrongful death claims. Since this is the only thing we do, we can offer a level of representation that goes beyond what other attorneys and firms can provide. What's more, our lawyers have experience as insurance defense attorneys, so we have a great deal of insight into the industry, and we know how insurance companies operate, particularly when it comes to claims of this type.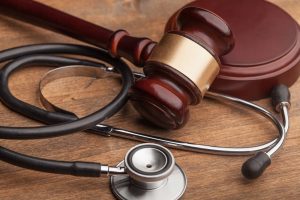 Armed with this unique blend of knowledge and experience, we will pursue full and fair compensation from the at-fault party to cover all your accident-related injuries and losses.
More than just results and experience, however, you also need a lawyer you can trust and someone who makes you feel welcome and comfortable. The Florin personal injury lawyers of Tiemann Law Firm and their staff aim to make you and your loved ones feel at home when you are in our office. We also promise to treat you and your family with the same care and respect we would show a member of our own family.
As consummate professionals, our lawyers have earned consistent recognition from members of the legal community as being among the top personal injury attorneys in California and the United States, and we are proud of the accolades and honors we have received. More importantly, however, we measure our success on how we treat our clients. Our law firm has received dozens of testimonials from clients we have helped throughout our history.
Get in Touch with Us Today
Because we believe everyone is entitled to excellent legal representation, we work on a contingency basis. That means we do not charge for our services upfront. We won't receive a fee until we obtain compensation for you. If you don't get paid, neither do we.
To receive a free consultation concerning an injury or loss that was caused by someone else, you can contact Tiemann Law Firm at (916) 999-9000. You can also reach us through our website's contact form. We are here for you and your family in Florin, California, and we want to help you move on in life after your unfortunate tragedy. Call today.