Accidents happen. But if you were injured in an accident in Arcade that was not your fault, you might be entitled to compensation.
The legal team at Tiemann Law Firm understands that no amount of money can make up for your injury. However, compensation can help pay your medical bills and make up for lost wages if you were not able to return to work.
Filling out insurance claims and filing a personal injury lawsuit can be intimidating if you don't have any experience doing it. The California legal system can be complex and difficult to deal with as you are recovering from an injury. The at-fault party's insurance company has experienced lawyers and skilled insurance adjusters working for them; you should have an accomplished personal injury attorney working for you, too.
If you've suffered from an injury in an accident that wasn't your fault, contact the Arcade, California personal injury attorneys of Tiemann Law Firm at (916) 999-9000 for a free consultation with one of our accomplished attorneys.
How an Experienced Arcade Personal Injury Attorney Can Help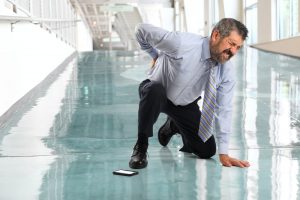 After any accident, life can get challenging. Experiencing a traumatic event can have both physical and emotional consequences. Added to this, you must fill out insurance paperwork, file an insurance claim and negotiate with an insurance adjuster to receive fair compensation.
Many insurance companies will send an adjuster within days after the accident to speak with you. While they may try to present themselves as your friend, their goal is to gather evidence to dispute your claim.
Insurance adjusters are skilled negotiators. When they determine that you have little experience with the legal system and are not represented by an attorney, they may offer you an early and quick settlement. Many times, this first offer is not a fair offer.
It is crucial that you don't speak with an insurance adjuster without your attorney present. Your attorney can help prevent you from inadvertently saying something that negatively affects your case. The process of recovering damages after an accident that was not your fault is not simple, and their guidance will be important. If you and your attorney opt to reject the insurance company's offer of settlement, and if additional negotiations are not successful, you may want to file a personal injury lawsuit.
It's important to note that in California, the statute of limitations limits the amount of time you have to file a lawsuit to two years after the date of the injury. While this might seem like a long time, without the guidance of an Arcade personal injury attorney, an insurance adjuster may use delay tactics until you run out of time to file a lawsuit. After two years, you relinquish your right to seek justice in court for your injuries. If you have pressing questions about your case, don't hesitate to reach out to us today.
Types of Cases We Handle
After an accident that was not your fault, you want to be represented by an attorney who has experience with your situation. Our legal team is made up of skilled negotiators and experienced litigators whose goal is to protect your rights and fight for fair compensation. Slight nuances in case law can impact your injury claim or lawsuit. Our legal team has experience in the following areas:
After an accident, you can experience several different types of injuries. Although many are immediately obvious, some can take hours or days to show up. It is crucial that you receive medical attention as soon as possible after the accident.
Your healthcare provider can document your injuries during your office visit. Your visit demonstrates your interest in your health and will show the insurance company or judge or jury that you are taking an active role in becoming well. Contact us today.
Types of Accident-Related Injuries
We represent clients who've experienced all types of physical and mental injuries after a traumatic event. These can include:
Brain injury, also called traumatic brain injury
Catastrophic injury
Depression and anxiety
Heart attack
Torn or ruptured ligaments and tendons
Traumatic amputation (loss of limb)
Types of Compensation Available
The law allows the victim of an accident that was not their fault to recover damages from the party that caused their injuries. This money can help pay the bills and compensate for physical, mental, and emotional injury. Under the law, you may be entitled to economic and non-economic damages.
Economic damages are compensation for verifiable costs for which you likely have a receipt. For example, medical expenses that are related to your injury are economic losses. This could include a medical specialist, prescription medications, or physical therapy.
This may also include future medical expenses, depending on the extent of your physical injury. Economic damages could also compensate you for lost wages for the time you miss work because of your injuries and costs to repair any damage to your personal property that occurred during the accident.
The law also allows for non-economic damages. This compensation covers intangible losses that are not verifiable costs. The court may award non-economic damages to compensate you for the pain and suffering you've experienced, loss of companionship, or disfigurement.
Not all compensable elements are appropriate in every case. Our legal team will evaluate the details of your case and the circumstances that contributed to it to offer an estimate of the value of your claim.
Reclaim Your Life After an Accident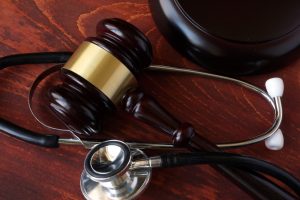 A traumatic accident and injury can turn your life upside down. The compassionate legal team at Tiemann Law Firm understands what you're going through. We aggressively seek favorable outcomes for all our clients.
Our team strives to provide nothing less than excellent service to our clients in Arcade, California. Throughout the process, you will be informed of what's happening and what to expect next. We work with our clients to tailor our strategies to the specifics of their cases.
A serious injury can sideline you from work and your daily activities for a long time. The accident can leave you with emotional and mental scars that aren't visible. You may feel as though your life is out of control. Yet you can reclaim control and have a significant impact on your future when you work with an experienced Arcade personal injury lawyer to pursue the compensation you deserve.
Contact Tiemann Law Firm Today to Handle Your Arcade Personal Injury Case
If you were injured in an accident in Arcade that wasn't your fault, contact Tiemann Law Firm today. Our legal team will begin work immediately on your case. We understand that your injury is not a statistic. Instead, it has a significant impact on your life and your future. Call our office today at (916) 999-9000, or reach out online for a free consultation and case evaluation with one of our experienced personal injury attorneys.