If you have been injured as a result of an accident that was not your fault, you may be entitled to receive financial compensation. No matter if this was from a car crash, a manufacturing defect, or a slip and fall accident, you need an experienced attorney on your team. You should not be stuck with the financial responsibility to pay for an injury that was someone else's fault. Call us today at (916) 999-9000, or contact us online to speak with a Rocklin Tiemann Law Firm personal injury attorney about your case.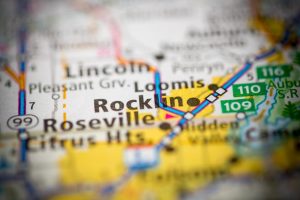 A Demonstrated History of Winning
The best indicator of success is a proven track record. You need an attorney and legal team who know how to get results because they have done so many times before. Our prior verdicts and settlements speak to the depth of our experience and the many types of cases we handle.
We're happy to share our previous great results, but it's just as important that our clients have a positive experience with us and that their needs are met. Our satisfied prior clients give the best perspective on what it's like to work with Tiemann Law Firm. They have found themselves in situations similar to yours. The real question is whether they would make the same attorney choice again. When a client says that they would honestly recommend a legal team to their friends and family, it's obvious that they got what they were looking for and that their needs were met.
Types of Personal Injury Cases We Handle
If you were injured due to the negligent action of someone else, you need a personal injury attorney. You may already be facing a growing stack of medical bills and other related costs as a result of the injury. You may be wondering how many more costs you will incur and how you are going to pay them. Our job is to pursue the maximum monetary amount you deserve. This may include lost wages, medical bills from the accident itself, ongoing long-term medical care, pain and suffering, and emotional distress. We handle many different types of personal injury cases, including:
If you have been injured in any of these or some other type of accident that wasn't your fault, the time to act is now. Call us today, or reach out to us online for your free consultation to discuss your options.
We Serve Rocklin
If you have been seriously injured in an accident, you need an attorney who knows the neighborhood firsthand. We exist to be of service to the same communities where we live ourselves. We know the geographic area well because it's our home, and we know the legal landscape here from our own experience.
In 2020, there were 255 traffic collision reports in Rocklin and 80 hit and run reports. This underscores the fact that there are many different local traffic accidents each year and that each one is unique. We understand that personal injury law needs more than a one-size-fits-all approach, and we will bring our experience of previous local cases to your individual situation.
The Tiemann Law Firm Team
The road to putting your life back together after a major injury is not a path you have to walk alone. The situation may already seem overwhelming as more and more expenses are added to the bill pile. You may be wondering how life will ever get back to something that seems normal.
Let us guide you through this painful time and take over your case so you can focus on your recovery and your family. We will handle the stress and details that should not be yours to carry. We will fight to hold the parties at fault legally responsible. We will make sure that you are treated fairly, and we will bring our many years of combined experience to your case. We are an accomplished and aggressive team with the knowledge and credentials to build the strongest case possible for you.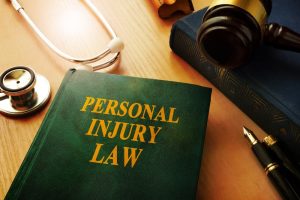 Why Choose Tiemann Law Firm
Our priority is to serve people like you who have been hurt in an accident that wasn't their fault. We understand that the deck is stacked unfairly against people in situations like that. The companies fighting against you will be well prepared since they and their attorneys have likely been through similar situations many times before. They know exactly how to take advantage of someone who is unfamiliar with the legal process and the amount of detail involved in a case such as this.
In order for this to be a fair fight, you need a veteran legal team who will balance out the situation in your favor. We won't let unethical practices or lowball offers result in an unfair settlement in your case. When you choose Tiemann Law Firm, you are choosing our depth of experience and wealth of lessons learned across many previous personal injury cases. We will be honest with you so that you know what to expect each step along the way without surprises.
Our list of Frequently Asked Questions provides answers to some of the most common questions we receive. If you have a question that is not answered here, we would be glad to talk over any of your concerns.
Call Us Now
If you've been injured in an accident that was someone else's fault, you may be entitled to monetary compensation. The team at Tiemann Law Firm in Rocklin is prepared to build the strongest case possible to pursue the maximum amount that may be legally yours. We will negotiate aggressively on your behalf, and we will be ready to go to court if negotiations are unsuccessful.
Let us guide you through this difficult time and give you peace of mind along the way. We want to help you put this painful time behind you and move on with your life. We will not charge you any legal fees until after we obtain compensation for you.
Take the first step today by enlisting a strong advocate and ally on your side. Call (916) 999-9000, or contact us online now to speak with one of our personal injury attorneys about your options.