Sacramento Lawyers for Organ Damage from a Car Accident
If you were the victim of organ damage from a car accident that wasn't your fault in Sacramento, you may be entitled to compensation. You need an experienced attorney as your advocate to fight for you and pursue the money that you deserve for your injuries and losses. Your lawyer will take the reins during this challenging and painful time so that you can focus on taking care of yourself and your family.
Call us today at (916) 999-9000 to speak with a Sacramento car accident attorney from Tiemann Law Firm to discuss your options. You should not have to pay the costs of an injury that resulted from an accident that was not your fault.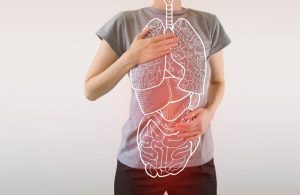 Causes of Organ Damage
Organ damage from a car accident may occur in multiple ways. The injury may be a result of blunt force to the abdomen from the initial impact injury. There may also be penetrating injuries where some part of the vehicle directly enters the abdomen and an internal organ. These parts may include the steering wheel, a broken windshield, the car dashboard, and car seats.
The injury may be anywhere from mild to severe and the extent of the damage may not be immediately apparent. The injuries may be life-threatening because internal organs often bleed abundantly. Because of this, it is critical to get medical attention immediately after a car accident, even if it appears that there was no physical injury. Without medical care, an injury may get much worse as time progresses. This could be true even for the vehicle occupants who were wearing seatbelts at the time of the crash. The fastened seat belt could cause injury due to the force on the body while the seat belt restrains the occupant during the crash.
Symptoms of Organ Damage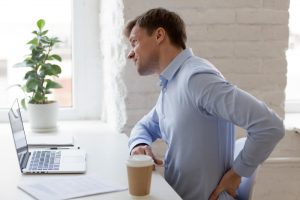 There may be pain, which can be severe. However, there could instead be mild pain that makes the victim believe they are not actually injured. A weak pulse or a swollen abdomen may be an indication of liver damage. Blood in the urine may be a symptom of kidney damage. If an organ is torn, this may cause infections or issues with blood pressure. General weakness or dizziness may also be symptoms that an internal organ has been damaged.
Doctors will use a combination of evaluations and testing to determine the extent of any injuries. Medical attention is crucial since many symptoms may appear very mild or be delayed for hours or days. Your medical team will know what to look for and will use methods to detect symptoms that you would not be aware of without specialized examination.
Medical Treatment and Rehabilitation
Medical treatment for organ damage can be diverse. Organs such as the kidneys, liver, and spleen perform essential bodily functions, and when they are damaged, this can seriously affect a person's life. It is crucial to receive thorough medical evaluation and care so that any issues can be detected early. Recovery prognosis may decline the longer that an injury goes undetected.
The treatment approach may vary with the severity of the injury. A crucial aspect may be managing the impact of the original injury so that no additional injuries occur due to lack of specific medical attention. Medical treatment and rehabilitation may include:
Surgery
Intensive care
X-rays
CT scans
MRI scans
Removal of an organ
Organ transplant
Blood transfusion
Kidney dialysis
Your doctors and medical specialists will determine the level of medical care and procedures necessary in your case. You should not be responsible for paying for these or any associated costs if the injury were entirely due to someone else's fault.
Who Is Responsible?
Determining fault involves proving that a party acted negligently and caused the accident through those actions. Negligence refers to either causing harm or failing to act in a way that prevents harm to others. The party at fault had a duty to act safely, and because they did not uphold their duty, this caused the accident. You must also prove that the accident caused you to have verifiable losses in order to file a claim for compensation.
Legally proving negligence is complex and involves acquiring significant documentation from many sources. You need an injury lawyer who is experienced with collecting and preserving the evidence required. Sources of evidence may include police reports, evidence from the scene of the accident, testimony from witnesses, and medical reports.
Compensation for a Car Accident Injury in Sacramento
If you have sustained organ damage from a car accident, you may already have been severely impacted by the injury. It may be a severe strain on your daily life and on your family. It may take a long time for you to recover, and you may have symptoms that linger for years. You may be facing permanent disability that affects not only you but your dependents as well. Some situations may require regular medical treatment to keep symptoms at a manageable level. These can all add up to serious long-term impacts on the quality of life for you and those you love.
As a result, you may be entitled to compensation for both economic and non-economic losses. This compensation is called damages, which is monetary payment to an injury victim for costs incurred as well as other negative impacts sustained. These may include:
Medical expenses
Loss of income
Prescription medication
Reduced ability to earn wages
Loss of enjoyment of life
Emotional distress
Pain and suffering
Call Us Today to Speak with an Attorney
If you or someone you know sustained organ damage as a result of a car accident, you need to act now. You may be facing a growing stack of medical bills and you may be wondering how you will pay them all. You may be so overwhelmed that you don't know how to manage your situation or where to even begin.
Let the Sacramento car accident attorneys of Tiemann Law Firm put your mind at ease and guide you through this difficult time. Our experienced legal team is ready to take on your case to fight for the compensation that you deserve.
We have helped many other clients and their success stories are the reason we do what we do. We can help you through this devastating experience so you can move on with your life. Call us at (916) 999-9000, or reach out to us online to speak with one of our Sacramento injury attorneys today.