Posted on Wednesday, December 1st, 2021 at 6:26 pm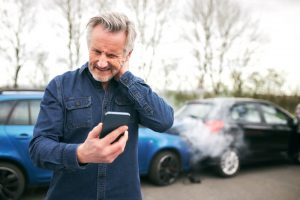 If you have been in a car accident recently, here are some things that may help you make a quicker recovery and also increase your chances of securing compensation for your injuries.
Make an appointment immediately. Some accident victims are rushed to the hospital in an ambulance, but others walk away from the scene seemingly unharmed, only to develop symptoms a few hours or days later. Adrenaline or being in shock can mask the pain immediately after an accident, but once that wears off you may start to notice pain and inflammation. This is especially true with whiplash, back and neck injuries, and head injuries.
If you develop dizziness, headache, numbness, tingling, stomach pain, or any other symptoms within the 48 hours following a car accident, you should see a doctor immediately. Delaying your doctor visit can lead to worsening injuries, but it can also cause difficulties with requesting compensation for your injuries from the insurance company. It is best to have documentation of a doctor's visit with a thorough exam as soon as possible after an accident. If you have pressing questions about your case, reach out to us today.
Describe your injuries in detail. Many injuries will be physically obvious to the doctor who is examining you. However, other injuries can be impossible to spot without a clear description of your symptoms. Make sure to give your doctor a detailed explanation of all symptoms you have felt since the accident.
Even if you think a certain symptom could be unrelated, it is best to mention it so the doctor can get a clear picture of your health. If you develop new symptoms between doctor's visits, make sure to mention them. The more details you give, the more likely they will be able to find any hidden injuries that may otherwise be missed. This can help the doctor catch something in an early stage and prevent it from getting much worse over time.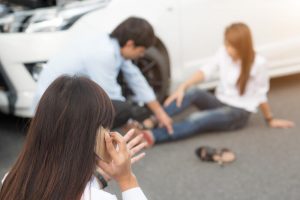 Remember to mention preexisting conditions. If you see someone other than your primary care doctor after an accident, make sure they know about all of your preexisting medical conditions. This will help them make a more accurate diagnosis of new injuries and will also help them prescribe medications that will not interact poorly with other medications you are taking or cause adverse effects due to your other conditions.
You may be tempted to try to hide a preexisting condition for fear it will jeopardize your ability to get compensation from the insurance company. However, it is quite the opposite. By mentioning your preexisting conditions, your doctor will be able to accurately document which are new injuries from the accident, and which are preexisting, thus strengthening your personal injury claim.
Pay attention to your emotional health. Car accidents can have many effects beyond physical injuries. A car accident can affect your emotional health too. Even minor accidents can be traumatic and can trigger nightmares and anxiety about driving again. Some people may develop Post Traumatic Stress Disorder (PTSD) following a car accident. If your injuries keep you from working or engaging in your regular daily activities, you may feel depressed. You should be sure to mention any changes in mood, sleep, or motivation levels to your doctor following a car accident.
Ask questions. By asking questions, you create a two-way conversation with your doctor. Some important things to ask about include any side effects of the treatment, the expected time frame for recovery, any recommended limits on activity at work or otherwise, and whether there is a risk of lasting damage from the injury.
Contact a Sacramento Car Accident Lawyer
When you are injured in an accident, you have a lot on your mind. First and foremost is often recovering physically from your injuries. As the medical bills begin to roll in, and days and weeks go by when you may be unable to work, you can really start to feel the financial and emotional burden. The attorneys at Tiemann Law Firm understand what you are going through, and we want to help.
An experienced attorney can help you build a strong case to demand compensation for your injuries from the responsible party's insurance company. Medical expenses can continue for months and even years after an accident, and it is important to begin pursuing compensation as soon as possible.
Our attorneys work on a contingency fee basis, which means you will not owe us anything unless we secure compensation in your behalf. Contact us today at (916) 999-9000, or reach out to us online to schedule a free consultation.