Posted on Monday, January 10th, 2022 at 7:54 am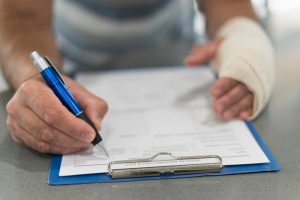 If you've been injured in an accident, you may need to gather documentation to negotiate with the at-fault party's insurance company or to prove your case in court. Proper documentation can be the key to a successful claim or litigation.
An experienced California personal injury attorney can help guide you through the process of pursuing compensation and improve your potential for successfully recovering damages. If you've been injured because of someone else's negligence, it's up to you to prove the other party was at fault.
You'll need documentation to help win your case. This is a summary of the most pertinent documents your personal injury attorney will request that you gather. If you have pressing questions about your case, don't hesitate to contact us today.
Police or Incident Reports
If you were in a car accident and it was attended by the police or fire department, they created a report. You must get a copy of this report from the police department or fire department precinct where the report was generated. This documentation is critical to supporting your case as law enforcement collects evidence available at the scene and gathers witness information.
If you were injured at work, or at a place of business, an incident report should have been generated.
This is an accident report that records the details of the event. The incident report should have been filled out at the time of your accident and you should receive a copy.
Photographs
In the immediate moments after an accident, it can be chaotic. Your priority should be to check your physical condition and the condition of others involved. Many people fail to take photos of the accident because they're in shock or because they don't realize how powerful these photos can be to support their case.
Photographs of the scene are crucial to your case. You may consider taking pictures of the vehicles or equipment involved, the road conditions, the location, and your injuries. It is also helpful to continue to take photos of your injuries periodically as you heal.
Witness Statements
Witness statements serve multiple purposes after an accident. They create a written record of the important details that happened just before, during, and after an accident. Witness statements should be taken as soon as possible after an accident and before the witness can forget the details. Taking immediate witness statements also prevents a witness from changing their story in the days and weeks after an accident.
Your California personal injury attorney will use the information in the police report, photographs, and witness statements to work with accident reconstruction experts if needed. This can help determine how the accident happened.
If you are physically able, get the name and contact information of witnesses at the accident. If you are unable to talk with witnesses to get their statements, consider asking a trusted friend or relative. Feel free to reach out to us today, if you have more questions about your case.
Medical Records and Bills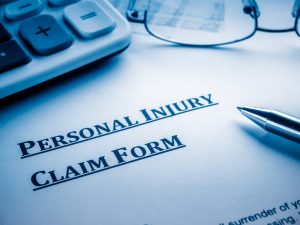 Part of any personal injury case is proving your physical and financial losses. It is important to have copies of your medical records for all your accident-related injuries and treatments. Keep copies of your medical bills and insurance statements.
If you have other costs that are the direct result of the accident or injuries, keep a record of those as well. It is also crucial that you follow all the recommendations made by your physician. This demonstrates that you are interested in returning to your pre-accident physical and mental ability. Keep the bills from any physical therapy, specialist, or medications that are prescribed.
Treatment Journal
It is your responsibility to document how your injuries and treatment have impacted your life. Keep a journal of your injuries, treatment, medical appointments, recommendations, and how you feel each day. If your injuries have impacted your ability to do daily living activities, document your limitations and how this affects your life.
Lost Wages Report
You may not be able to return to work after an accident. If physical or mental limitations keep you from working, keep a record of the number of hours or days you miss and the pay that you have lost.
Consider asking your employer for a report of your lost wages. This shows your usual working hours, wages, and the reduced hours and wages after your injury.
Contact Tiemann Law Firm for Help With Your Personal Injury Case
If you were injured in an accident that was not your fault, you may be entitled to compensation. This can help pay for your medical expenses, lost wages, and compensate you for pain and suffering. The legal team at Tiemann Law Firm are experienced negotiators and skilled litigators. This means we have experience negotiating with the at-fault party's insurance company and are skilled at representing your case in a personal injury lawsuit.
We understand the personal, physical, financial, and mental burdens that can be overwhelming after a severe accident. Call Tiemann Law Firm today at (916) 999-9000 or contact us online to schedule your first free consultation.