BENEFITS OF SETTLING A PERSONAL INJURY CLAIM WITHOUT A TRIAL
Posted on Wednesday, November 28th, 2018 at 6:33 pm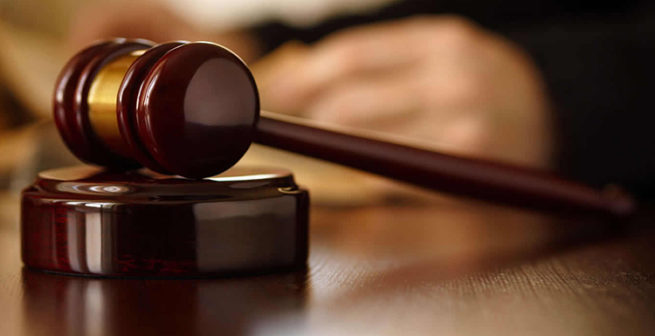 When you are injured through no fault of your own, California's personal injury laws provide a way for you to recover compensation from the at-fault party. Examples of incidents that often give rise to a personal injury claim in California include:
Car Accidents
Motorcycle Crashes
Commercial Vehicle Accidents
Bus and Truck Accidents
Accidents Involving Defective Products
Dog Attacks
Elder Abuse and Nursing Home Abuse
The Sacramento personal injury lawyers of The Tiemann Law Firm handle a variety of cases involving personal injuries. We help you seek compensation for your injuries and losses in the fastest and least costly manner possible.
Should I Accept A Settlement Offer from the Insurance Company?
If the insurance company for the at-fault party offers to settle your claim, you need to consider all your options carefully before accepting a settlement offer. Once you accept an offer to settle your claim, you cannot seek further compensation even if you discover additional injuries or damages after the settlement is finalized.
Some insurance companies recognize that they can save money by offering a quick, low settlement to an accident victim before that victim consults with a personal injury lawyer in Sacramento or understands the full extent of the injuries sustained in the accident. Therefore, it is in your best interest to consult with a lawyer before you accept a settlement offer to ensure you are receiving all compensation you are entitled to receive by law.
Hiring an Attorney Does Not Mean Going to Court
Many people assume that they only need to hire a California personal injury lawyer if they need to file a personal injury lawsuit. However, hiring an attorney to negotiate a settlement can increase your chance of receiving more money for your claim. When you consider it is free to talk with one of our attorneys, there is no reason why you should not obtain legal advice before settling a claim.
Our attorneys attempt to settle claims without the necessity of a lawsuit for several reasons. Some of the reasons we seek to settle your claim without a trial include:
Filing a lawsuit increases the attorney fees and costs of a personal injury claim. In most cases, the costs and fees are less when a claim is settled without filing a lawsuit.
Going to trial is more time-consuming than settling a claim out of court. Settling a claim without a trial usually results in faster
When you go to trial, a jury decides your fate. You have no guarantee that the jury will rule in your favor. Settling outside of court gives you a say in the result.
Trials can be incredibly stressful, especially if the victim is required to testify at the trial.
There are many benefits of settling your claim without filing a lawsuit. However, even if you file a lawsuit, you can still settle the claim before a trial is held. Our Sacramento personal injury lawyers are skilled and talented negotiators, but they are also seasoned trial litigators. Therefore, whether your claim is settled outside of court or you must file a lawsuit, our office is prepared and equipped to handle your claim.
Contact a Personal Injury Lawyer in Sacramento
If another person or party has injured you, do not let your right to recover compensation be taken away from you. For a free consultationwith an experienced California personal injury lawyer, call Tiemann Law Firmat (916) 999-9000.