Although they are an important part of the country's economy, tractor-trailers, semis, and other large commercial trucks cause horrendous damage and devastation when they collide with other vehicles on the road. Among the leading injuries people suffer in truck accidents are fractured bones.
Referred to as simply broken bones, fractured bones can be very serious injuries that require immediate medical attention. Along with cuts and burns, broken bones affect millions of people every day across the United States, and they are common injuries many people suffer at some point in their lives.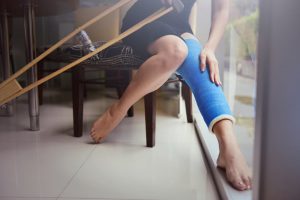 This does not, however, discount their severity or their ability to disrupt your life and cause you pain and suffering. What's worse, your fractured bone injury might have been the result of an accident with a commercial truck that wasn't your fault. Even if that's true, you have to deal with the additional costs you have had to incur for medical expenses while you're trying to manage your pain. If your injuries were caused by someone else, you might be eligible for compensation from the at-fault party.
If you live in the Sacramento area and suffered fractured bones in an accident caused by a negligent truck driver or another party, you can contact the Sacramento truck accident attorneys of Tiemann Law Firm for help. We have handled hundreds of claims involving fractured bones and other injuries resulting from truck accidents in the Sacramento area, and we know how to pursue the compensation you deserve. You can contact us at (916) 999-9000 or through our online contact form to schedule a free consultation about your injury.
Understanding Bone Fractures
Bone fractures occur when enough pressure is applied to the bone that it snaps or cracks. A bone can break in a variety of ways: straight across its width, along its length, in two or more pieces, or in a spiral. A fracture can split a bone into pieces, or the break could be a hairline fracture in a bone that's still in a single piece. A broken bone may also penetrate the outer skin or an internal organ, which can lead to a very serious and/or life-threatening condition.
Physicians typically classify bone fractures into the following categories:
Complete fracture – one that goes all the way through the bone
Partial fracture – one that does not go all the way through the bone
Displaced fracture – the break creates a gap between the bone surfaces that usually needs surgery to repair
Stress fracture – Forces on the bone cause a crack in it that can sometimes be hard to identify with x-rays
Furthermore, bone fractures are classified as either open or closed. An open fracture is one in which the bone breaks through the skin, whereas a closed fracture does not. In addition, a physician will look at the severity of the fracture and provide further classification depending on whether the bone was crushed or shattered or if the tendons or ligaments have been pulled off the bone (avulsion).
What Causes Broken Bones?
Bones fracture because forces working against them are too strong for them to bear, and that creates a clean break or tear in the bone tissue itself. Although certain medical conditions such as osteoporosis can lead to weakened bones, the most common causes of broken bones are from high-impact or crushing events.
Automobile and truck accidents cause severe broken bone injuries to thousands of people throughout the country each year, and the forces in accidents between passenger cars and commercial trucks have the potential to cause the most severe types of bone fractures.
As some of the best injury attorneys in the Sacramento region, our lawyers have obtained millions of dollars in compensation for clients who suffered broken bones in trucking accidents, and you can count on us to fight hard to help you recover the full amount possible under the law.
Dealing with Fractured Bones
The symptoms of most fractured bones appear almost immediately after the injury takes place. Most of the time, victims experience all or some combination of the following:
Inability to use the affected limb or extremity
An unusual and obvious twist, bend or bump in a limb
Intense pain
Swelling in and around the area
Diagnosis will come from a physical examination as well as through the use of x-rays and other imaging tests. For treatment, many broken bones require a cast or splint to help immobilize the area so the bone can heal.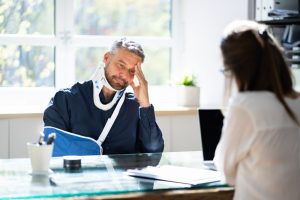 More severe breaks may require surgery for the bone fracture itself as well as for any surrounding tissue that may have been torn or punctured by the bone or its fragments. Depending on the nature of your injury, you may also have to attend physical therapy or be placed in traction.
Luckily, the prognosis for most bone fracture injuries is positive. Your injury will likely require a cast, but you should eventually resume most of your normal activities. You will have to contend with the cast and make accommodations to your lifestyle while you are wearing it, but hopefully, you will not experience any other complications, such as infection.
Still, you didn't ask for this pain and disruption to your life, and the accident that caused your broken bone injury was entirely preventable. You shouldn't have to worry about how to pay for your treatment and ongoing therapy, and you want to hold the parties responsible for your injury accountable.
Let Us Help
The Sacramento truck accident attorneys of Tiemann Law Firm are ready to help you obtain the compensation you deserve for the fractured bone injuries you suffered in a truck accident caused by the wrongdoing of others. Along with helping you get the money you need to pay for your medical bills and other expenses, we will work to hold the at-fault party accountable for your pain and injuries, as well as the other losses to your life and livelihood the accident caused.
We offer free consultations, and our Sacramento personal injury lawyers work on a contingency basis, so you won't have to pay any money upfront. You will also not have to pay us while we represent you since we only accept a fee when we recover compensation on your behalf.
Contact us today at (916) 999-9000 or through our law firm's online contact form to request a free evaluation of your injury claim from a local and experienced Sacramento truck accident attorney. We have your best interests at heart. Put us to work for you today.