Sacramento Mechanical Failure Attorneys
If you have been hurt in a truck accident caused by mechanical failure, you may be entitled to compensation. The Sacramento truck accident lawyers at Tiemann Law Firm can help you seek the justice you deserve. You should not have to bear the cost of an accident that was not your fault. 
Call (916) 999-9000, or reach out to us online today to speak with a Tiemann Law Firm truck accident lawyer about your case. We will provide you with a free same-day consultation. We understand that this is a devastating and painful time. Your only job right now should be to focus on your healing and recovery. Let us take over your case so you can put your mind at ease.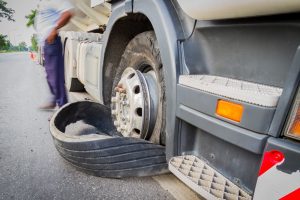 What Is a Mechanical Failure Truck Accident?
When a mechanical failure occurs on a commercial truck, this creates a dangerous situation. Trucks are large and powerful industrial machines with many complex mechanical systems. A failure in these systems can cause an accident that leads to injury. Some of the most common mechanical failures on a truck include:
Brake failure

– When a truck's brakes fail partially or completely, the ability to slow down or stop is reduced or even eliminated. This could be caused by defective parts, such as brake pads or calipers. It could also be a result of improper maintenance, including components such as brake fluid. 

Steering failure

– A truck must have a proper steering ability to safely navigate the road. This is especially true when evasive maneuvers are required to avoid an accident. Steering failure may be caused by issues such as faulty components or repairs that we performed incorrectly. 

Trailer hitch failure

– A truck consists of two basic components: the cab and the trailer. These are connected by a piece called the hitch. The trailer can separate from the cab when the hitch or a component piece fails. This means that the trailer itself becomes a hazard that is no longer under the driver's control. The trailer can collide with vehicles on the road, and cargo can even spill from the trailer, causing further damage.

Suspension failure

– This type of failure can be similar to steering failure. The truck's handling can be negatively affected, making it difficult for the driver to maintain control of the vehicle. This is especially true at highway speeds, on bumpy roads, and in adverse weather conditions. If routine inspection and maintenance are not performed, suspension failure may not be detected until it is too late.

Transmission Failure

– This can occur for reasons such as a truck being overloaded or having the load distributed improperly. Transmission failures are even more of an issue in hilly or mountainous terrain with steep roadway grades. Transmissions also require regular maintenance and inspection. If the transmission isn't maintained, the mechanism could fail. 
No matter the type of mechanical failure, determining the exact cause can be a lengthy and complex process. Many elements must be considered and evaluated to reconstruct what exactly occurred leading up to the accident. A seasoned attorney knows what details to look for in these types of claims, ensuring they secure the necessary evidence to support your case. If you have questions about your case, reach out to us today. 
How Can a Truck Accident Attorney Help Me?
Truck accidents can cause serious debilitating injuries, property damage, and even loss of life. In the aftermath, you may be overwhelmed and confused. You need an experienced attorney to take over your case so you can focus on your recovery.
Our firm is prepared to handle both insurance claims and lawsuits. The process of pursuing monetary compensation after such an injury is complicated. There will be an investigation to determine what happened in the accident. This will involve many sources of documentation and evidence. In the case of mechanical failure, these sources may include the truck driver, trucking companies, equipment manufacturers, and companies that perform maintenance and repair. 
There will also be insurance companies and their attorneys involved. They are known for using intimidation and misleading tactics. Their goal is to avoid paying you any money. We have been representing people just like you for more than two decades. We know where to expect these unethical practices. Trying to face these companies alone puts an individual at a great disadvantage. In such a case, the deck is stacked against you as you try to face these large companies and their legal teams. We can help balance out the situation as we go to battle for you. 
In California, you have up to two years from the date of the accident to file a lawsuit. Tiemann Law Firm will ensure that all deadlines are met in your case so you are eligible for the full amount to which you may be entitled. This compensation may have multiple components, including:
Medical bills

Property damage

Lost wages

Loss of earning capacity 

Future medical care

Prescription medication and physical therapy

Physical impairment or disfigurement

Loss of enjoyment of life

Pain and suffering
We will build the strongest case possible for you. You can trust that we have your best interests in mind as we pursue what you deserve.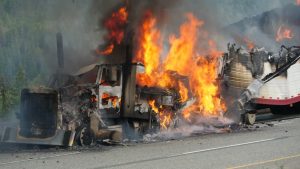 Call a Sacramento Truck Accident Attorney Today
If you have been seriously hurt in a mechanical failure truck accident, you need to contact Tiemann Law Firm today. You may be entitled to receive compensation for your medical bills and other costs. Our compassionate and dedicated legal team will fight to hold the liable party responsible. 
This may be a particularly difficult time if you are out of work because of this injury. We are here to help you through this to move on with your life. We have pursued justice for injured individuals just like you for more than 20 years. We have a depth of experience that we will bring to your case. We know how to face the big insurance companies and get results. Our satisfied clients can attest we bring an aggressive approach to each case.
Contact us today at (916) 999-9000 to speak with a Tiemann Law Firm truck accident attorney. We will provide you with an assessment of your case so you understand your options. We do not charge you any fees at all until we win your case and you receive financial compensation. You do not have to face this alone. Let us put our experience to work for you.