Sacramento Attorneys for Paralysis Following Truck Accidents
Semi-trucks and other large commercial vehicles transport much-needed goods and cargo throughout the United States. Despite there being a vital component of the nation's economy, commercial trucks can cause considerable devastation to other vehicles in an accident, which can lead to horrific and life-altering injuries to other vehicle drivers and their passengers.
One of the most serious and debilitating injuries you can suffer in a crash with an 18-wheeler is paralysis. Paralysis can be caused by traumatic injuries to the brain, spinal cord, and other systems within the body. Usually, a chronic condition, an injury that leaves a person paralyzed will affect their immediate life as well as their future, and they will likely have to undergo significant therapy and treatment as they live with their condition.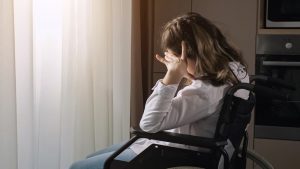 If you were injured in an accident with a commercial truck that wasn't your fault, and paralysis was the result, these things are happening to you. Since you will need extensive and ongoing medical treatment for your condition, you will incur a lot of additional expenses you may not be prepared to pay. And why should you have to pay in the first place if the accident where you received your paralysis-causing injury was not your fault?
The Sacramento truck accident attorneys of Tiemann Law Firm are dedicated legal advocates who are ready to fight for you to help you get the maximum amount of compensation possible. Tiemann Law Firm has served residents throughout Sacramento and the surrounding areas for years, and we have recovered millions of dollars for our clients who suffered serious injuries, including paralysis, in trucking accidents.
Contact us as soon as possible at (916) 999-9000 or through our website's online contact form to schedule a free consultation with one of our experienced and compassionate attorneys.
What Is Paralysis?
According to Healthline, paralysis is "a loss of muscle function in part of your body…that can be localized or generalized, partial or complete, and temporary or permanent." Ostensibly, any part of your body can become paralyzed, and you will likely feel no pain in the affected region. Medical professionals classify the condition depending on how many parts of the body the paralysis affects. Classifications include:
Monoplegia – This form of paralysis only affects one part of the body, such as one leg or arm.
Hemiplegia – This form affects different parts of the body on the same side.
Paraplegia – This form affects both legs.
Quadriplegia – This form affects both legs and arms.
Furthermore, paralysis can be defined as flaccid, where the muscles shrink and lose their tone, or spastic, where you experience tight, hard muscles and uncontrollable spasms.
You may also have partial or complete paralysis of a body part, and your doctor can determine the severity of your paralysis during an examination and through various tests.
The Causes of Paralysis
Paralysis can result from a number of different causes. Among them are birth defects and genetic conditions, cerebral palsy or some other condition, and serious diseases, such as polio. However, one of the most common reasons for people to develop paralysis is through a traumatic injury that has severely damaged or destroyed key nerves and pathways that control the muscles.
Trucking accidents, of course, hold the potential for causing a range of highly traumatic injuries to accident victims, and any number of those could result in paralysis of your limbs, face, and other areas.
Dealing with Paralysis
The accident that led to your condition could have been avoided were it not for the negligent or wrongful actions of another person or entity. Maybe a truck driver error caused it, or maybe it was faulty equipment on the truck. Either way, the unfortunate reality is that people who suffer from paralysis almost never fully recover, and they rarely regain sensation and movement in the affected body parts. Furthermore, you may have to rely on a wheelchair, limb braces, crutches, and other devices to help you move around for the rest of your life.
Suffering from paralysis can affect every aspect of your life, including activities of daily living, like:
Clothing yourself
Feeding yourself
Going to the bathroom by yourself
Driving
Working in certain positions or career fields
Not only will you have to deal with the constant inconvenience and costs of physical therapy and treatment, along with your medical equipment and accommodations, but you might also never regain the quality of life you once enjoyed.
Physicians can offer several methods to help you treat and/or manage your condition, such as:
Surgery
Amputation of the paralyzed body part
Occupational and physical therapy
Medications
Mobility aids and devices
Depending on the location and severity of your paralysis, full recovery may not be possible, and other devastating consequences might follow, such as amputation or an inability to walk.
A Sense of Injustice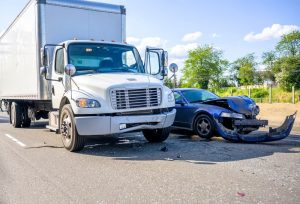 Paralysis is arguably one of the most unfair results of an accident caused by someone else's negligence. Being paralyzed changes your life permanently and might remove any possibility of achieving certain pre-accident dreams and goals you had wanted to accomplish.
You are now faced with decreased mobility and the inconvenience it causes along with ongoing therapy and treatment. You have also likely been unable to return to work in your previous capacity or have had to request special accommodations. Your life will never be the same, and you want justice for what has happened to you.
Let Us Help You Get the Justice You Deserve
The Sacramento personal injury attorneys of Tiemann Law Firm have years of experience successfully handling truck accidents that cause paralysis. We will sit with you and discuss your rights and options and help you make important decisions about seeking compensation. Trustworthy and compassionate, our lawyers will do all we can to help you obtain the full amount of compensation you need to cover the horrific and life-altering damages the condition has had on your life.
To let us help you get the justice you deserve, you can call us at (916) 999-9000 or complete our online contact form to get started.