What Questions Should I Ask a Truck Accident Witness?
Posted on Wednesday, November 10th, 2021 at 5:22 pm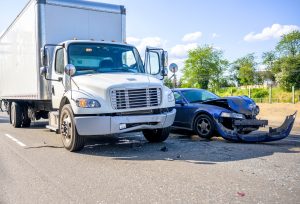 It's scary for anyone to find themselves involved in a collision with a commercial truck. When a large truck and small car collide, the smaller vehicle occupants typically sustain more severe injuries than the truck driver. Even if you know the truck driver is responsible for causing the crash, stating that to the investigating officer at the scene or insurance company isn't enough. You need relevant evidence to back up your claim.
Your medical records, a copy of the police report, traffic camera footage, and other evidence could help you prove fault after a truck accident. However, some evidence goes missing or becomes damaged. Additionally, you might not locate the documentation you need to show what happened. That's where a credible witness can benefit your case.
Eyewitness statements are substantial evidence you can use to prove someone else's actions contributed to a car crash. You could tell the insurance company your version of events, but you might not achieve the outcome you want without anyone to back up your story. If the truck driver tells a different story and you can't find anyone to support your claim, you could end up without the money you're owed.
Below are some questions you should ask witnesses after getting hurt in an accident involving a commercial truck. Obtaining all the necessary details could improve your chance of securing the maximum compensation you need to pay your medical bills so you can heal your injuries. If you have pressing questions about your case, don't hesitate to contact us today.
Can You Explain What You Saw Before the Crash Occurred?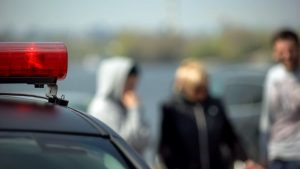 Ask the witness to tell you in their own words what happened in the moments before the accident. If you ask specific questions, such as whether they saw the truck driver swerve into your lane, it could influence their memory. You need to ensure the details they provide are factual.
Listen closely to what they tell you and write down everything, if possible. If they saw the same things you did prior to the crash, they could help back up your claim about what happened.
Can You Go Into More Detail About the Accident?
After the witness gives you an overall picture of what they saw, ask detailed questions to fill in any blanks for a complete picture of the events leading up to the accident. The questions you could ask include:
What time did the accident happen?
Did you see what the truck driver was doing prior to the collision?
Where were you at the time of the accident?
When did you notice what had happened?
Was anyone with you who also witnessed the crash?
Did you hear the truck driver say anything to anyone after the accident?
Did you see the locations of the vehicles and the directions they were traveling right before the accident?
What Were You Doing Prior to the Accident?
You need to know what the witness was doing. If someone says they were texting on their cell phone when they heard a loud crash, they likely didn't see the initial impact. Although the witness could describe what they saw in the immediate aftermath of the accident, they can't provide information about the truck driver's actions before the collision.
Finding someone who saw everything leading up to the accident and in the moments after could benefit your case if you choose to pursue compensation from the truck driver. However, even if you find multiple witnesses who saw fragments of what happened, you can put their stories together to fill in any blanks.
What Did You Do After You Saw the Crash?
Sometimes, witnesses don't hesitate to help accident victims. They might call 911 or check on the occupants of the vehicles to find out if anyone needs medical attention. Others might take pictures or videos of the accident scene.
If you ask witnesses about their actions following the crash, you could learn about evidence they have that you can use in your insurance claim. Ask if they wouldn't mind sharing copies of the photos they took or any video footage they caught of the collision. This type of evidence can strengthen your case and help prove the truck driver caused your injuries. Contact us today.
Can I Have Your Phone Number?
You should ask all witnesses you find for their names and contact information. They can't provide statements to the insurance company unless you have a way to reach them.
Speak to an Experienced Truck Accident Lawyer
If you suffered injuries in an accident due to the truck driver or trucking company's negligent actions, do not hesitate to call the Sacramento truck accident attorneys of Tiemann Law Firm. We understand the trauma of getting hurt in an accident that wasn't your fault. It's unexpected and disrupts your entire life. You can depend on us to handle every step of the process to recover the compensation you deserve so you can focus on your recovery.
Call us today at (916) 999-9000, or reach out to us online for a free consultation.