Sacramento Lawyers for Internal Injuries from a Truck Accident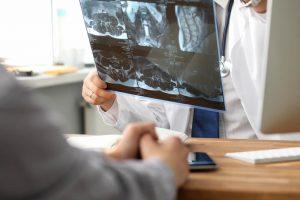 Accidents that involve commercial trucks can cause devastating injuries. Unfortunately, many of these injuries can occur deep within the body, so they do not have obvious symptoms right away. This means that truck accident victims may have suffered potentially life-threatening bodily harm before they even realize that anything is wrong. This is why it is important to seek medical treatment as soon as possible after being involved in a truck accident.
If you have received internal injuries in a truck accident that was caused by someone else, you may be eligible to make a claim for compensation. The Sacramento truck accident attorneys of Tiemann Law Firm will conduct an investigation into the accident. We'll determine who the at-fault party or parties are so that we can pursue the full and fair compensation you deserve for your medical bills, lost wages due to missed time at work, and the pain and suffering you have had to endure.
Call us today at (916) 999-9000 for a free consultation, and we will discuss your legal options with you.
Causes of Internal Injuries from Truck Accidents
A fully loaded commercial truck can weigh up to 80,000 pounds. When one of these vehicles collides with a smaller passenger car, the sudden impact can create blunt force trauma that causes damage to the organs and bones within the victim's body.
It can be difficult to identify these injuries as quickly as external wounds. This is, in part, of course, due to the fact that their location within the body makes them invisible to the eye. But another reason for this is that the adrenaline the body releases in an accident can often mask the pain of an injury. Because the symptoms of internal injuries are hidden, an injured person could believe that they do not require medical treatment.
Nevertheless, due to the sheer size and force of a moving semi-truck, internal injuries can result from a truck collision even when the impact occurs at a low speed. That's why you should always seek medical treatment after being involved in an accident. Even though no symptoms may be immediately present, your internal injuries may be serious and possibly even life-threatening. A qualified medical professional can detect and treat any unknown injuries you may have suffered in the crash.
Types of Internal Injuries from Truck Accidents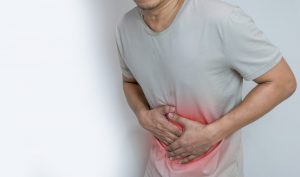 Due to the blunt force that occurs during an accident with a large commercial vehicle, internal injuries can result in any part of the body. Some of the most common internal injuries that happen in truck collisions include:
Internal Bleeding
The force of a truck accident can cause your body's blood vessels to rupture. This damage can prevent the blood vessels from repairing themselves by clotting. Left untreated, internal bleeding may lead to organ failure or even death.
People with internal bleeding often experience the following symptoms:
Abdominal pain
Blood in vomit or urine
Breathing trouble
Bruising
Confusion
Disorientation
Fatigue
Feeling cold
Lightheadedness
Pale complexion
Thirst
Brain Bleeding
If you receive injuries to the head during a truck accident, the impact may lead to bleeding in your brain. This can impair the flow of oxygen to vital areas of the brain or create excessive pressure on the brain. These scenarios may lead to permanent brain damage.
Broken Ribs
The impact your body experiences in a truck accident can lead to breaks or fractures in the ribs. These fractures can be incredibly painful, and they can also make the simple act of breathing feel difficult. In more serious cases, broken ribs can lead to punctures of the lungs or other organs, which will require swift medical treatment.
Abdominal Aorta Aneurysm
When the stomach is crushed or compressed in a collision involving a truck, the abdominal aortic artery can rupture. This is typically fatal when it occurs.
Pneumothorax
This condition happens when a lung is punctured and collapses, often due to a broken rib. This can cause the chest cavity to fill with air.
Injuries to Organs
Organs within the chest, abdomen, and pelvis are all susceptible to injury in truck accidents. Damage to these organs can lead to reduced function, organ failure, or death.
Who Is Responsible?
To show that someone is at fault for the accident that caused your injuries, it is necessary to prove that a party behaved in a negligent fashion. Negligent behavior occurs when someone either causes harm or fails to act in a manner that will prevent others from coming to harm. If an at-fault party failed in their duty to act safely and this failure led to the accident, they can be held liable for any verifiable injuries or losses you may have sustained as a direct result of that accident.
From a legal standpoint, proving negligence is a complex matter. It requires careful investigation and significant documentation from many sources. This includes:
Police reports
Medical reports
Evidence from the scene of the accident
Testimony from witnesses
An experienced personal injury lawyer will have the skill and resources necessary to gather this evidence, determine who was at fault for your injuries, and craft a strong case for your claim.
Contact a Sacramento Truck Accident Attorney Today
Life after a truck accident is never easy. You may be facing overwhelming medical bills, struggling with the fact that you are unable to work, and dealing with an intense amount of physical and emotional pain. But if you suffered internal injuries as a result of a truck accident, or if someone you love lost their life after receiving internal injuries in a collision with a large commercial vehicle, you must act now to optimize your chances of receiving the full and fair compensation you deserve for your losses.
The Sacramento truck accident attorneys of Tiemann Law Firm can help put your mind at ease and guide you through the challenging time you are having. We are proud to have helped many other clients receive the compensation they needed, and we are ready to work hard to pursue the same results on your behalf. Call us at (916) 999-9000 or contact us online today for a free consultation with one of our experienced personal injury attorneys.