School's Open: Tips for Motorists
Posted on Wednesday, September 8th, 2021 at 2:21 pm
It's back to school time and just as children are preparing for a new morning routine, drivers commuting to work need to adjust as well. The Automobile Association of America's (AAA) annual campaign, "School's Open – Drive Carefully" offers the following tips for drivers to protect children traveling to and from school:
Build extra time into your morning schedule. Leave at least 15 minutes earlier than you do in the summer to compensate for congestion and bus stops.
Be on the lookout for school zone speed limit signs, crossing guards, and AAA School Safety Patrollers that indicate you are in an area where children are likely to be walking or getting on a school bus.
Stop when you see a bus with its lights flashing whether you are approaching or behind the bus. Never attempt to drive around a stopped school bus with its lights on. Not only is it very dangerous, but it's also against the law. Heavy fines and even license suspension are potential penalties.
Be vigilant. Children may dart out of driveways or be running to catch the bus on the sidewalk as you back out.
Slow down. Even reducing your speed by as little as 10 mph can significantly reduce the risk of accident and pedestrian injury.
Don't get distracted. Keep your eyes on the road and avoid fiddling with your phone, radio, or GPS.
If you have school-age children, now is a good time to remind them of safety rules for traveling to school. Make sure they know to wait for the bus at least three giant steps back from the edge of the road and to always look both ways before crossing the street.
Wishing everyone a happy and safe start to the new school year!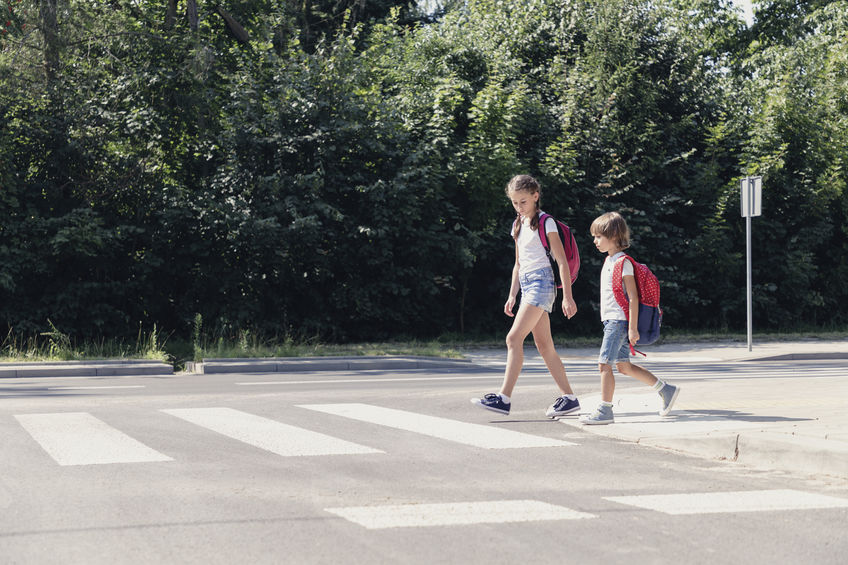 Have you or a loved one been a victim of a DUI, car, truck, or motorcycle accident, dog attack, or a slip and fall incident? If so, Tiemann Law Firm can help. Our experienced personal injury attorneys will fight for the compensation you deserve. Contact us today for a free, same-day consultation by calling (916) 999-9000.