Posted on Tuesday, April 7th, 2020 at 3:01 am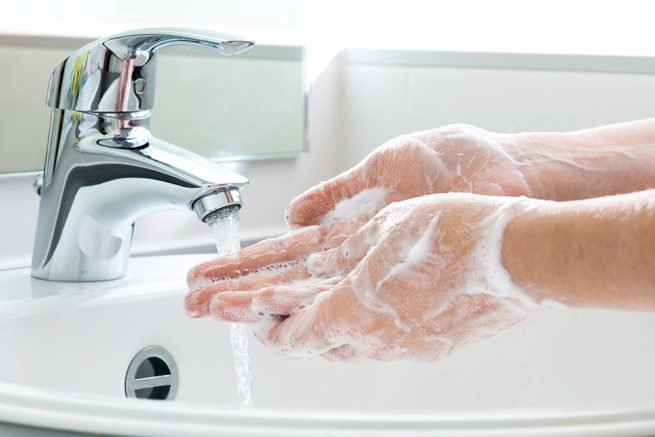 On March 4, 2020, Governor Gavin Newsom declared a State of Emergency in California related to COVID-19. An Executive Order dated March 19, 2020, placed a Stay at Home order in effect for the entire state. California's Stay at Home Order requires all individuals in the State of California to stay at home or their place of residence except leaving for essential services. Essential workers may travel to and from work.
Click here for information related to California's shelter in place order. You can find answers to frequently asked questions about the California Coronavirus Response, including what activities are permitted for California residents.
Following Safety Measures Related to COVID-19
It is important that everyone follows the CDC recommended guidelines for slowing and stopping the spread of the coronavirus. CDC recommendations can change. You should check the CDC website periodically for updates regarding safety measures related to COVID-19.
According to the CDC on April 7, 2020:
Frequently wash hands with soap and water for at least 20 seconds.
Use hand sanitizer that has at least 60% alcohol content whenever soap and water are not available.
Avoid touching your face, including your nose, eyes, and mouth with unwashed hands.
Social Distancing – Put at least six feet of distance between you and other individuals when in public.
Avoid being around anyone who is sick or exposed to COVID-19.
Stay at home as much as possible.
Cover your nose and mouth with a cloth face cover. You can watch a video that teaches you how to make a cloth face cover at home on the U.S. Surgeon General's website.
Cover coughs and sneezes with tissues. Throw tissues in the trash can.
Disinfect commonly touched surfaces daily.
Remember, you can spread the coronavirus even if you do not feel sick and you are not experiencing symptoms. Staying at home is the best way to stop the spread of COVID-19. You can find additional information about the virus on Coronavirus.gov.
Ways You Can Maintain Your Mental and Physical Health At Home
It can be difficult to remain at home for long periods. Children are homeschooling, and many parents are working from home. The stress and strain of working from home, homeschooling, and staying inside can be challenging.
Tips that can help you stay sane during the COVID-19 pandemic include:
Limit watching news coverage of the coronavirus. While you need to check for daily updates, watching news coverage 24/7 can add to your stress.
Try to maintain a normal schedule, including sleep routines. Balancing work, school, free time, and sleep can help you maintain emotional and physical health.
Choose healthy food options. It can be easy to snack throughout the day on unhealthy snacks while staying at home. Try to keep healthy snacks and fix healthy meals.
Get as much exercise as possible. Only go out when advised it is safe to do so.
Try to plan fun activities at home. There are many online resources for parents searching for activities for children.
Contact Our Sacramento Personal Injury Attorneys
We are working and ready to help you. If you have questions about personal injury claims, please contact us by calling (916) 999-9000 to schedule a free telephone consultation with one of our Sacramento accident lawyers.
Please Stay Home & Stay Safe during the COVID-19 pandemic.