Posted on Monday, September 23rd, 2019 at 12:39 am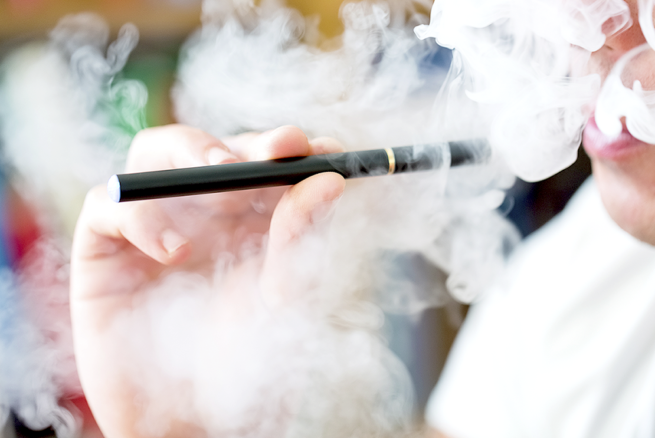 California Gov. Gavin Newson announced that he plans to begin a public awareness campaign next month related to vaping and e-cigarettes. The $20 million campaign focuses on the dangers associated with using these products. The governor also announced that he intends to crack down on the sale and distribution of counterfeit e-cigarettes. These actions follow the ban on flavored e-cigarettes in New York and the announced ban on flavored vaping products in Michigan.
In addition to some states taking action to ban certain e-cigarette products, President Trump also announced his intent to ban flavored vaping products. Some sources believe flavored vaping products are targeted toward minors and young adults. Walmart has also announced that it will no longer offer e-cigarette products in its stores or at Sam's Clubs throughout the United States after selling all current inventory.
Why are States Taking Steps to Restrict Vaping Products?
In the past few months, the CDC (Centers for Disease Control) has received 530 cases of lung injury related to the use of e-cigarettes or vaping products. As of September 19, 2019, eight vaping-related deaths had been reported.
The CDC has not linked a specific substance or product to these specific lung injuries, but it has determined that all cases reported to the CDC involve people with a history of using e-cigarettes or related products.
Symptoms related to lung injuries and illnesses that have been noted in the cases reported to the CDC include:
Shortness of breath
Nausea
Chest pain
Fatigue
Coughing
Vomiting
Abdominal pain
Nausea
Fever
Diarrhea
If you experience any of the above symptoms or other unexplained symptoms after using vaping products or electronic cigarettes, you should see a medical provider as quickly as possible. The CDC notes that some people reported that they did not develop symptoms for several weeks after using vaping products; however, other individuals reported symptoms after just a few days.
The CDC recommends that if you are concerned about the deaths and lung injuries related to vaping and e-cigarettes, you should avoid using these products.
Can Vaping and E-Cigarette Manufacturers Be Sued for Vaping Injuries?
Government agencies and health officials are still gathering evidence and have yet to determine what is causing the mysterious lung illnesses related to the use of electronic cigarettes and related products. Therefore, it is too early to know for sure if a product defect could be an underlying factor in the cause of vaping injuries.
Our California product liability attorneys continue to monitor the news related to e-cigarette injuries. If an e-cigarette or vaping product has injured you, contact our California product liability lawyers to discuss your situation during a free case review. If a defective product causes an injury, manufacturers, designers, distributors, and other responsible parties may be held liable for physical, emotional, and financial damages in a product liability lawsuit.
Call our Sacramento Product Liability Attorneys for More Information
Contact our Sacramento defective product attorneys for a free consultation by calling Tiemann Law Firm at (916) 999-9000 or by visiting our website.