Posted on Tuesday, May 14th, 2019 at 12:14 am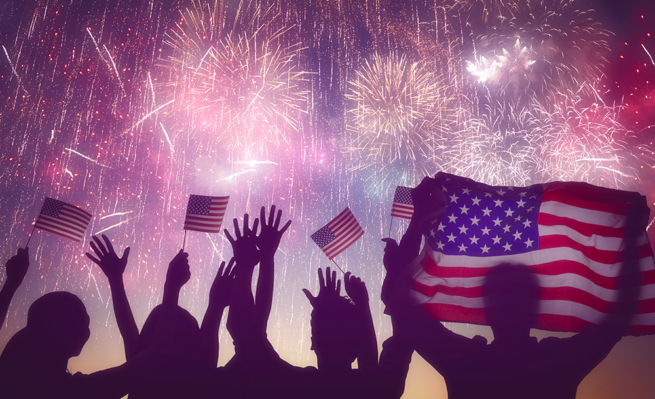 On average, 280 people are treated in emergency rooms each day for fireworks-related injuries in the month surrounding the Fourth of July holiday. Children sustain many of those injuries. According to the CPSC, more than fifty-three percent of the injuries related to fireworks are burn injuries. About one-third of firework-related injuries are to the hands and fingers, and about one-quarter of the injuries are to the head, face, and ears. Fireworks safety should be a priority for parents as we near the summer holiday season.
Fireworks Safety Tips to Prevent Accidental Injuries
To reduce the risk of firework-related injuries:
Never allow children to play with fireworks, including firecrackers, sparklers, and bottle rockets.
Younger children should not be allowed to ignite fireworks.
Only use fireworks outside in an open area.
Keep a bucket of water and a fire extinguisher nearby.
Never hold fireworks in your hand or close to any part of your body when lighting the fireworks.
When lighting fireworks, avoid placing any part of your body over the fireworks. Back away to a safe distance as soon as you light the firework.
Wear safety goggles or other form of eye protection.
Do not carry fireworks in your pocket. Friction can set off the fireworks.
Make sure that fireworks point away from homes, buildings, vehicles, leaves, brush, and other flammable substances.
Always light one firework at a time.
If a firework does not go off, carefully place the firework in a bucket of water. Never try to relight a firework.
Soak all used fireworks in water before disposing of the used fireworks.
Never allow children to clean up firework debris. The debris may still be hot, and fireworks that did not fully ignite could explode.
Only purchase fireworks from a reputable seller. The fireworks should be professionally packaged and labeled with instructions. Fireworks in brown wrapping or generic wrapping may be homemade and could be dangerous.
Do not point fireworks at anyone – even as a joke.
Always check with your local government agencies to determine if setting off fireworks is legal in your area.
What Should I Do If I Am Injured in a Fireworks Accident?
The first priority is your health. Seek immediate medical attention for your injuries. After you are stable, contact a California personal injury attorney to discuss a potential injury claim. If the party lighting the fireworks or organizing the fireworks display was negligent, that party might be held liable for your injuries and damages.
A manufacturer, distributor, or sell might be liable under California's product liability laws if the firework was defective. If possible, retain the pieces of the firework and all packaging for your attorney to examine.
For more information about fireworks safety, visit the National Safety Council and CAL Fire websites.
Contact a California Personal Injury Attorney About a Firework Injury
Fireworks are inherently dangerous. However, that does not excuse a party's negligent or reckless actions. If a party is guilty of negligence or wrongdoing, that party may be liable for a firework-related injury.
For a free legal consultation with a California fireworks injury attorney, please contact The Tiemann Law Firm by calling (916) 999-9000 or by visiting our website.