DO CALIFORNIA DRIVERS USE ELECTRONIC DEVICES MORE THAN OTHER DRIVERS IN U.S.
Posted on Wednesday, August 2nd, 2017 at 11:28 pm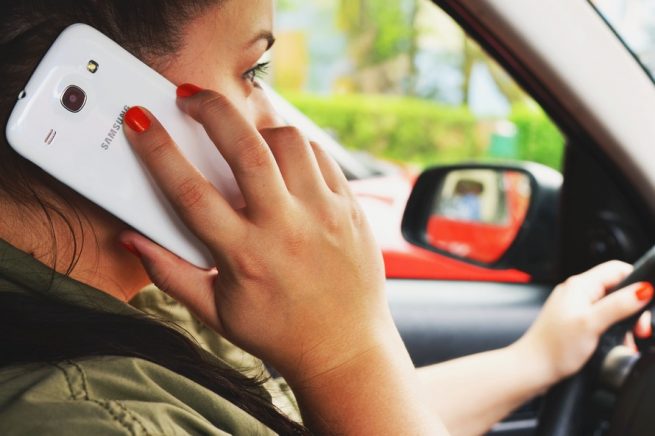 Time is valuable to everyone. Today, everyone is on the go to get somewhere in little to no time, and we all are in need of more time to get things finished. We feel rushed from the time we get up until we go to bed, including when we are in our vehicles.
Using Driving Time to Multitask
The advances in technology may be part of the urgency we feel in our normal lives. Everything is available in an instant. We can get restaurant reviews, order dinner, shop for clothes, and refill prescriptions while standing in line at the grocery store. However, when we choose to do this while driving, we increase our risk of being involved in a traffic accident.
For most of us, a majority of our time is spent in our cars. While occupying the time in our cars, we have to practice safe utilization of our cell phone to ensure our attention is fully on the road. Some states enforce a hands-free law while operating a vehicle. Hands-free laws prohibit drivers from holding a cell phone while driving.
Technology allows our cars and phones to sync together to do a lot of things. Obtaining real-time directions is one of the most common applications we use while driving. Bluetooth allows us to listen to our desired selection or preferred choice of music and we can watch our favorite movie while in the car, but with each added task, we increase our risk of an accident.
Lower Your Risk for a Distracted Driving Accident Caused by Electronic Use
Electronics are an essential part of our daily lives. The key is to learn how to drive safely on the roads while using technology to our advantage. Practicing these safe cell phone and electronic tips can help you avoid causing a traffic accident:
Read your user manual and become familiar with your device before driving on the road.
The hands-free option should be your ONLY option every time you drive.
Keep your phone in an area that is easily accessible at all times.
If it is not important, refrain from taking the call while driving — this is the ONLY way to absolutely avoid causing an accident because of cell phone use.
If it is necessary for you to make calls while driving, make sure that your car is parked, pull over to a safe location to make your call, or use voice recognition — never try to dial or look up a contact while driving.
Research your car's updated and most recent voice activated dialing phone features.
Never text and drive!
The NHTSA released its Traffic Safety Facts regarding driver electronic use in 2016 last month. The good news is that driver use of handled cell phones decreased from 3.8 percent in 2015 to 3.3 percent in 2016. However, handheld use of cell phones is still widely seen throughout the country.
Call a Sacramento Car Accident Attorney for a Free Appointment
Distracted drivers cause tragic accidents each day on our roads. They must be held accountable for their negligence. Call The Sacramento accident attorneys of Tiemann Law Firm for help holding a negligent driver accountable for your accident. Call (916) 999-9000 or visit our website to schedule your free consultation with a Sacramento traffic accident lawyer.