BICYCLE SAFETY FOR CHILDREN AFTER CHRISTMAS — TIPS FOR REDUCING BICYCLE ACCIDENTS
Posted on Wednesday, December 5th, 2018 at 7:10 pm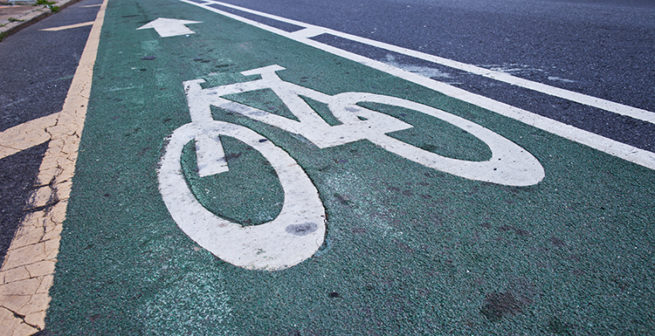 Is your child receiving a bicycle for Christmas? Bicycle accidents after the holidays cause many injuries for children. Inexperience is one reason for bicycle accidents. Insufficient safety training is another reason for bicycle crashes. Each year, hundreds of thousands of individuals are injured in bicycle accidents nationwide.
Children between the ages of 5 through 14 years and 15 to 19 years have the highest rate of bicycle-related injuries treated in emergency departments. These age groups account for one-third of the emergency room visits for bicycle injuries.
If your child is receiving a bicycle for Christmas, there are steps that you can take to reduce the risk of bicycle accidents.
Tips for Reducing Bicycle Accidents for Children
SafeKids Worldwide, Kids Health, and the NHTSA provide safety tips and resources to reduce the risk of bicycle accidents for children. Some of the safety tips for parents and children include:
Make sure that the bicycle you choose is the correct height and size for your child. Incorrect bicycle size can increase the risk of a bicycle crash.
Always make sure that your child wears a bicycle helmet that fits properly. Look for bicycle helmets that have the highest rating for safety and protection.
Children should also wear protecting knee pads and elbow pads when riding a bicycle.
Do not allow children to ride bicycles without shoes or while wearing flip-flops or open-toed shoes.
Train your child in safe bicycling behavior. Children need to understand where to ride their bicycle, how to cross the street, and ways to avoid a crash.
Do not allow young children to ride bicycles without supervision.
Make sure that your child's bicycle has lights and reflectors to increase visibility.
Do not allow children to ride bicycles at dawn, dusk, or night when drivers may not see them, and it is more difficult to avoid hazards.
What Should You Do If Your Child is Injured in a Bicycle Accident?
Immediately seek medical treatment for your child. Bicycle accidents can cause serious injuries for children. Therefore, even if your child appears to be "fine," it is always good to see your pediatrician for a physical examination.
If you believe that your child's bicycle accident was caused by a negligent driver, defective bicycle part, or other wrongdoing, call a Sacramento bicycle accident attorney immediately. Preserve the bicycle and any other evidence from the accident scene.
You and your child may receive compensation for damages related to the accident. Your child may receive compensation for his or her injuries, pain, and suffering caused by a bicycle accident. In addition, you may receive compensation for your financial damages related to the accident. However, you must prove that another party caused the bicycle crash. A Sacramento bicycle accident attorney can help you identify the cause of the accident and gather evidence to prove fault.
Contact a Sacramento Bicycle Accident Attorney
Learn about your legal rights and your child's legal rights during a free consultation with one of our personal injury attorneys in Sacramento. For a free case review, contact The Tiemann Law Firm by calling (916) 999-9000 or by visiting our website.