Posted on Wednesday, May 9th, 2018 at 8:41 pm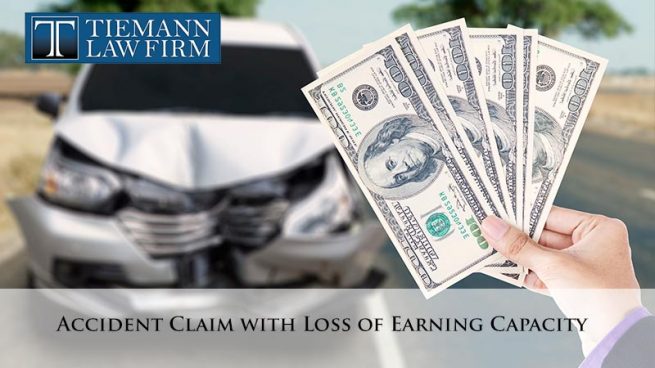 When you are injured in a personal injury accident, you are entitled to seek compensation for injuries. If your injury prevents you from working, you may receive reimbursement for your lost wages. You may also be entitled to compensation for a loss of earning capacity.
What Qualifies as Lost Income in a Sacramento Accident Claim?
Lost income refers to the wages or other income you would have earned had it not been for the accident. The income can come from salary or hourly wages, commissions, or profits from a self-employed business. Your claim includes the days you missed from work. It also includes the time you took off work to go to the doctor or physical therapy. It may also include bonuses you would have received had you been working.
In some cases, calculating lost wages is simply a matter of obtaining records from your employer. However, in the case of a self-employed person or someone who earns commission, a financial expert may need to assist your attorney in calculating the exact amount of lost wages to include in your claim.
What Is a Loss of Earning Capacity Claim?
In some personal injury claims, we include a claim for loss of earning capacity. Loss of earning capacity is another type of damage in a personal injury claim. For this type of claim, the injury you sustained must have resulted in an impairment of your earning potential.
For example, you suffered a permanent disability from the accident that makes it impossible for you to stand for over a few hours at a time. Unfortunately, you cannot return to your previous job full-time and part-time work is unavailable in your line of work. You must now choose another career field which may not offer the same level of income you earned prior to the accident. Therefore, your ability to earn a living has been impaired, resulting in a loss of earning capacity.
Proving a Loss of Earning Capacity Claim
It can be difficult to prove a loss of earning capacity claim. Your attorney must work closely with your medical team and other experts. Some steps in the process include:
Reviewing your injuries and medical condition with your physicians, including the severity of your injury and the level of impairment. Consulting with a medical expert regarding testimony about how the impairment impacts your ability to work.
Closely analyzing your work abilities and skills prior to the accident, including education, skills, talents, experience, and abilities.
Consulting with a financial analyst to determine the market values and wages to determine how much income you would have earned had it not been for the injury.
Utilizing a vocational rehabilitation specialist to review your case and testify how your injury impacts your job opportunities and job performance.
Consulting other experts, including job market specialists, accountants, economists, and doctors to provide evidence to substantiate the claim for loss of earning capacity.
A Sacramento Personal Injury Attorney Can Help
For a free legal consultation with a Sacramento personal injury attorney, call Tiemann Law Firm at (916) 999-9000 or visit our website.