Posted on Wednesday, November 7th, 2018 at 6:50 pm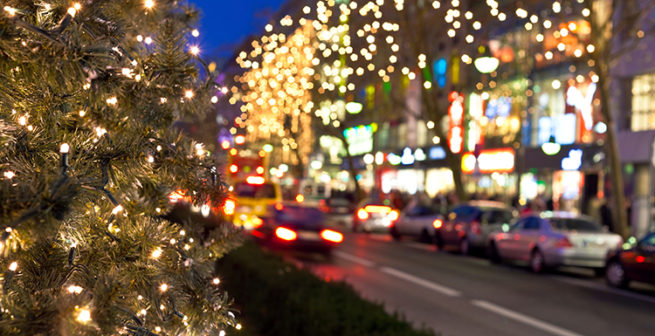 Black Friday is still a couple of weeks away; however, the holiday shopping frenzy is well underway. Unfortunately, great deals are not the only things that many shoppers may find this year. Some shoppers may find themselves involved in parking lot accidents while bargain hunting for the perfect holiday gift.
Parking Lot Crashes Increase During the Holiday Season
When we hear about a traffic accident, we usually assume it occurred on the interstate, highway, or other road or street in or around Sacramento. However, over 50,000 auto accidents occur each year in parking lots and garage structures in the United States. Parking lot accidents result in an average of 500 deaths each year and more than 60,000 injuries.
Even though parking lot accidents are a serious problem throughout the year, the holiday season tends to be worse than any other time of the year for parking lot crashes. According to the National Safety Council, auto insurers report an increase in the number of claims on Black Friday. The number of parking lot accident claims continue to be above average throughout the holiday season. However, the number of reported accidents may not represent the total number of crashes in parking lots as some people may not report the incidents to their insurance provider.
Pedestrian Injuries in Parking Lot Accidents
Pedestrians sustain many of the injuries in parking lot accidents. Distracted driving and distracted walking are one of the most common causes of pedestrian injuries in parking lot accidents. Thousands of pedestrians suffer brain injuries, broken bones, and back injuries because of a parking lot accident.
How to Avoid a Parking Lot Accident
The best way to avoid a parking lot accident this year is to remain alert. Avoid all forms of distraction, including using your cell phone or other electronic device while driving or walking.
In addition, drivers need to slow down and watch for vehicles backing out or pedestrians crossing in front of traffic. Children may dart out between cars or rush to get to the front of the store. If a driver is speeding through the parking lot, the driver may not have time to avoid an accident.
When backing out of a parking space, a driver should proceed very slowly and continuously watch for other vehicles and pedestrians. While the technology to help a driver avoid crashes while backing out is a great help, drivers should not rely solely on technology to avoid an accident.
Damages Caused by a Parking Lot Accident
Even a fender bender can cause physical injuries. In many cases, a person may realize days after the accident that he or she suffered a neck or back injury that continues to cause pain and limited motion.
Because you could suffer injuries you may not be aware of immediately after a crash, it is important to report parking lot crashes. A driver may agree that he or she is responsible for the crash only to deny liability if you file an insurance claim for damages. Having an official accident report can be beneficial when you are trying to prove fault in a parking lot accident.
Contact a Sacramento Parking Lot Accident Attorney for More Information
Call The Tiemann Law Firm at (916) 999-9000 to schedule a free consultation with one of our Sacramento parking lot accident attorneys.