Posted on Monday, January 17th, 2022 at 9:00 am
Sacramento sees a large amount of truck and large commercial vehicle traffic due to the significant role it plays in agricultural distribution in the U.S. In fact, according to the Federal Motor Carrier Safety Administration, there were 13,565 accidents involving large trucks or buses on California roads in 2019, making California one of the most dangerous states for truck accidents. Some of the more common kinds of truck accidents include:
Rollover
Jackknife
Rear-end collision
Underride accidents
Tire blowout
Wide turn accidents
Recovering Damages
If you're involved in an accident with one of these 80,000-pound vehicles you will most likely suffer serious injuries and property damage. Damages fall into two categories: economic and non-economic. If a truck driver's negligence caused the accident you are entitled to seek both types of compensation.
Economic damages can be objectively measured and calculated and include costs for items such as:
Medical expenses incurred from the accident currently as well as anticipated future medical costs to complete the healing process
Lost wages
Loss of potential earning capacity
Property damage
Non-economic damages are intangible and harder to calculate. They are awarded for things like:
Pain and suffering
Emotional distress
Disability
Disfigurement
Loss of companionship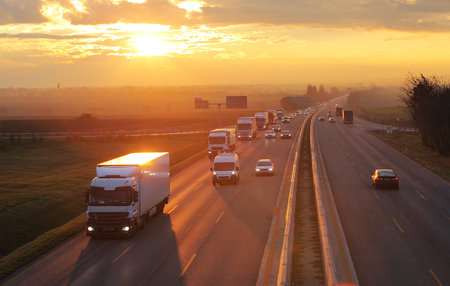 California does not have a cap on non-economic damages, which means there is no limit to the amount of money that a truck accident victim may receive as compensation for non-economic damages.
There is, however, a statute of limitations of two years for filing a claim related to a trucking accident. An experienced attorney can help you navigate the complicated claims process and help you get the compensation you deserve.
Have you or a loved one been a victim of a DUI, car, truck, or motorcycle accident, dog attack, or a slip and fall incident? If so, Tiemann Law Firm can help. Our experienced personal injury attorneys will fight for the compensation you deserve. Contact us today for a free, same-day consultation by calling: (916) 999-9000 or toll-free: (800) 712-2000.