Why Shouldn't I Talk About My Accident?
Posted on Thursday, January 20th, 2022 at 4:30 pm
The aftermath of an accident can be scary and confusing. Most people don't know the steps they're supposed to take to protect their rights and pursue compensation. Unfortunately, saying the wrong thing to the wrong person following an accident can negatively impact the outcome of your insurance claim or lawsuit.
If you were involved in an accident someone else caused, you may be able to hold them liable for your medical treatment and other related expenses. In doing so, you should avoid talking about what happened to law enforcement, the insurance company, and even your friends or family. The only person you should discuss your case with is your accident lawyer.
Below are the most common topics accident victims discuss and why you should avoid talking about them.
Saying I'm Sorry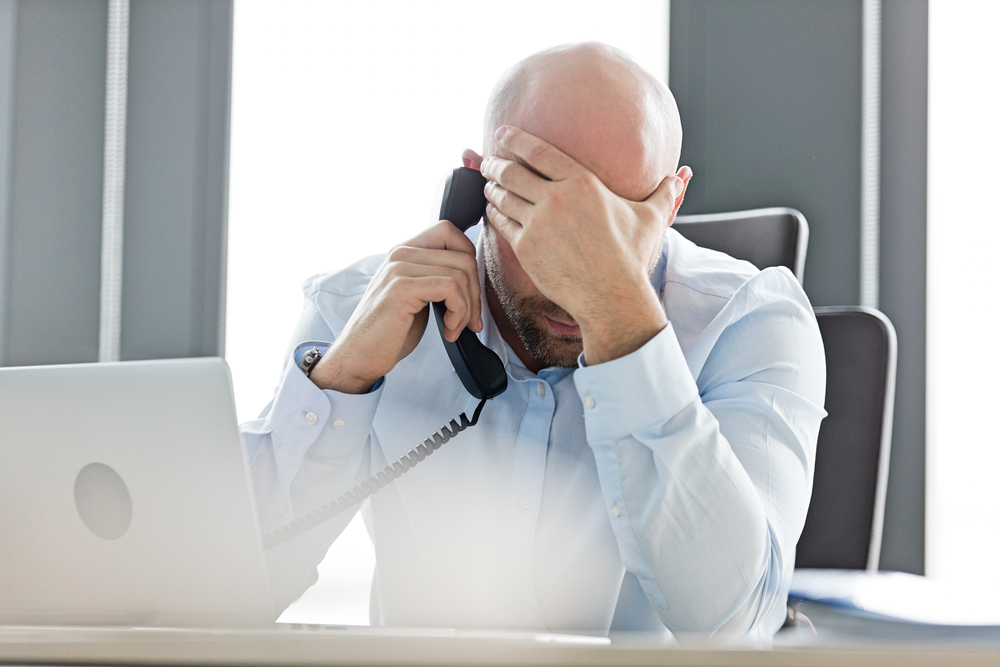 If you were in a car crash and someone besides you suffered an injury, you might feel sympathetic about what that person is going through. A common reflex is to apologize. It's not because you believe the accident was your fault but because you feel bad about someone getting hurt.
Unfortunately, saying you're sorry to other people involved in the accident can come back to haunt you later. If you apologize, the injured party might assume it's because your actions somehow contributed to what happened. They might inform law enforcement of your apology, making it written evidence of your words that the insurance company could use to show their policyholder wasn't at fault and avoid a settlement payout.
Say as little as possible if you communicate with other parties involved in the incident. You can exchange names, contact information, and insurance details but don't apologize or discuss why the accident might have occurred, even if you believe it was your fault.
Claiming You Don't Feel Hurt
It's common to be in shock after an accident. If someone asks you how you feel, you might instinctively say you feel okay to downplay your injury, so you don't have to deal with it. However, informing others that you didn't get hurt or have a minor injury could prevent you from recovering the maximum compensation possible.
An insurance company can look at the statements you made to the investigating officer, witnesses, or other parties and assume it's a fact. There's no reason for the insurer to think you suffered a severe injury if you said you felt fine in the aftermath of the accident. They could use that information to deny your claim or offer a low settlement amount because you don't need a large sum of money for minimal medical care.
Admitting Fault
Whether an officer arrives at the accident scene to investigate or you complete an incident report, you will likely discuss your version of events. The investigating officer might ask what you were doing prior to the incident and what you believe was the cause.
You're under no legal obligation to tell the officer anything. You should give them basic information, such as your name, phone number, and insurance details if necessary, but you don't have to inform them of your opinions or assumptions regarding the factors that led to the accident.
If you think someone else was responsible for what happened, you can mention that. However, you should never admit to any behavior that could indicate you caused the accident.
For example, if you admit you were texting and driving right before you crashed into another driver's vehicle, law enforcement could issue a traffic citation for using your cell phone, indicating your actions were to blame for the crash.
Posting About the Incident Online
Talking about the accident doesn't only include verbal communication. You should never post about what happened on social media. Insurance companies and defense attorneys will sometimes look at a person's public profiles for evidence that could work in their favor.
You might have mentioned the incident on Facebook or responded to a post from a family member asking how you're doing. Your public posts can become proof of whether the injury you suffered is real and serious. Your words could also show whether you were at fault if you discussed your actions prior to the accident, and it appears you may have been to blame.
Giving a Statement to the Insurance Company
The insurance company will likely call you after you file a claim to gather details so they can investigate the incident. You might think it's an innocent conversation, and you want to be helpful, but their goal is to save money by avoiding a settlement payout. If they can find a valid reason to deny your claim, they will. That means they might use tactics to get you to admit fault or agree to participate in a recorded statement to use as evidence against you.
Your best option is to hire an attorney and let the insurance company know you sought legal representation, and they should talk to your lawyer about the accident. Your lawyer can communicate on your behalf and handle every aspect of your insurance claim, so you don't say the wrong thing.
Contact Us
For over 20 years, Tiemann Law Firm has helped accident victims in Sacramento hold negligent individuals and companies liable. When you hire us, our legal team will advocate for your rights and fight to try to secure the maximum compensation possible so you can heal your injuries and move forward with your life.
Call us at (916) 999-9000 or toll-free: (800) 712-2000 right now for a free consultation if you were injured in an accident and want to learn about the steps you should take next.