Sacramento Bicycle Accident Attorneys
If you were injured in a bicycle accident through no fault of your own, the Sacramento personal injury attorneys at Tiemann Law Firm can help you determine your legal options for recovering the compensation you need.
Bicycles are an outstanding way to commute while getting exercise and helping the environment. They are quickly becoming one of the most popular forms of transportation, and for good reason. Roads are becoming slower and more congested every year. Biking means less time stuck in traffic and more time enjoying the great outdoors.
California has the most cities of any state that rank in the top 20 for bike commute mode share, which looks at statistics such as the percentage of people who commute by bike. Sacramento has been ranked in the top 10 cities for bike commute mode share.
Regrettably, with biking becoming more popular and more bicyclists hitting the roads, that means there are more accidents and more fatalities on the roads as well. News organizations have highlighted the fact that California has hit a 25-year high when it comes to bike fatalities; more than 455 bikers were killed in traffic accidents in just a three-year period.
At Tiemann Law Firm, we work aggressively to protect the rights of injured bicyclists. While bicycle riders are subject to many of the same traffic rules as the drivers of cars, that also means that drivers have a duty to watch out for and protect bicycle riders, just as they would other cars.
If you or a loved one has been injured in a bicycle collision with a car or similar vehicle, contact the team at Tiemann Law Firm. We can help you understand your legal rights and determine your best path for securing the financial reward you deserve for your injuries. Our initial consultation is free, so you have nothing to lose. Call us today at (916) 999-9000.
Why Hire a Bicycle Attorney?
While there are a number of factors that make biking on California roads unique, there are also many things that make it very much like driving an automobile. Riders are required to adhere to many of the same California state traffic laws as cars. They are also required to use mandatory safety equipment like helmets.
In fact, some accidents involving a bicyclist and a motorist may be covered by car insurance. If you've been involved in an accident with a negligent driver, an auto policy may help cover compensation for your injuries. In some circumstances, even a homeowners or a renters insurance policy will cover some damages. Other situations may require a bicyclist to sue and take a negligent driver to court to recover damages following an accident. Even if you have been involved in an accident with a driver that is uninsured, there are still avenues available to you to seek compensation.
With all of these different scenarios at play, it pays to get in touch with an experienced bicycle accident attorney who can help you sort through your options if you've been hurt in an accident. An attorney will be able to review the circumstances of your case, take into account your particular situation, and advise you on the course of action that would be best for you.
An attorney will also be able to help you navigate through an insurance claims process, negotiate a fair settlement from an insurance adjuster, or go to trial with a negligent driver. Hiring a skilled bicycle accident attorney is the best way to make sure you get the compensation you deserve.
Most Common Causes of Bicycle Accidents
Bicycle accidents are much more likely to occur in urban settings. More bicyclists sharing the road with cars can mean more bicycle accidents. This is especially true in areas that have not been developed for both bicycles and motorists. A lack of bike lanes or safe biking routes can make traveling on two wheels treacherous. The National Highway Traffic Safety Administration estimates that in 2016, 71 percent of pedalcyclists were killed in fatal crashes with motorists in urban areas. In that same year, California recorded 147 pedalcyclist fatalities, the highest number of any state in the nation.
Several factors can come into play when determining why these types of accidents are becoming so much more prevalent. There are more cyclists on the roads today, but there are also more drivers engaging in distracted driving practices. A number of motorists are also failing to take notice of their surroundings and be more aware that they are sharing the road with an increasing number of cyclists. A driver who fails to pay attention to their surroundings can miss seeing a smaller cyclist traveling nearby.
Dooring, or hitting a bicycle with an open car door, is a classic example of an accident being caused by a driver not paying attention to their surroundings. Other factors that contribute to bicycle accidents include:
Distracted driving
Speeding
Dooring
Intersection or lane merging accidents
Riding too close to a lane
Right-turn accidents
Sidewalk, parking lot, and driveway accidents
Common Injuries Suffered From Bicycle Accidents
Bicycle accidents are serious and can be life-threatening. An individual on a bicycle has little in the way of protection, and that can spell disaster when they come into contact with a 3,000-pound passenger vehicle or truck. While the negligent driver may walk away from the accident with little more than a scratch, a bicyclist could be catastrophically hurt and face a lifetime of medical challenges. Some of the more common injuries that a rider may suffer in an accident include:
Traumatic brain injury
Concussion
Spinal injuries or paralysis
Broken bones
Head and neck injuries
Facial and dental injuries
Organ damage
Internal bleeding
Road rash
Burns
Wrongful death
Injuries such as these can take a tremendous amount of time to heal and require frequent doctor's visits, surgeries, rehabilitation, and physical therapy sessions. The bills can skyrocket quickly and become an overwhelming burden for an injured victim and their family.
At Tiemann Law Firm, we can help you calculate the total amount of damages from your accident and help you negotiate with an insurance adjuster, or take a negligent driver to court in order to recover the financial compensation you are owed. We want to work with you to make sure that medical bills don't create an undue financial burden and get in the way of your physical recovery.
What Is the Cost of Hiring a Bicycle Lawyer?
A bicycle accident can stretch you to your financial limits as you try to balance normal bills, medical costs, and missing work due to your injuries. These factors can make it seem like hiring an attorney is out of reach. We want to assure you that this isn't the case.
At Tiemann Law Firm, we know you may be stretched thin right now. That's why we offer a free initial consultation to go over the specifics of your case. You will be able to ask us questions, and we will lay out the legal options available to you. If we decide to take your case, we will not charge you attorneys' fees until you receive compensation. That means there is no upfront cost associated with your case.
We want you to focus on your recovery, while we focus on building a solid case to get you the compensation you deserve. This peace of mind goes a long way in building trust with our clients and relieving some of the financial pressure they are under immediately following a serious bicycle accident.
Contact an Experienced Bicycle Accident Attorney Today
Bicycle accidents can lead to devastating consequences for the rider. In a single moment, a life can forever be altered by the actions of a negligent driver. Injuries from a bicycle accident can lead to serious mobility problems, the inability to return to work or earn an income, and can require permanent lifestyle changes. Don't let a reckless driver dodge responsibility for the accident and try to shift the blame onto you. Contact an experienced bicycle accident attorney who will fight to protect your rights and earn you the compensation you need to rebuild your life.
If you or a loved one has been involved in a serious bicycle accident, you have legal options. Get more information on what your legal rights are and how you can recover the compensation need by calling the team at Tiemann Law Firm today. We offer a free initial consultation to review the facts surrounding your case and can help you decide what your next step should be. Schedule your case review today by calling us at (916) 999-9000.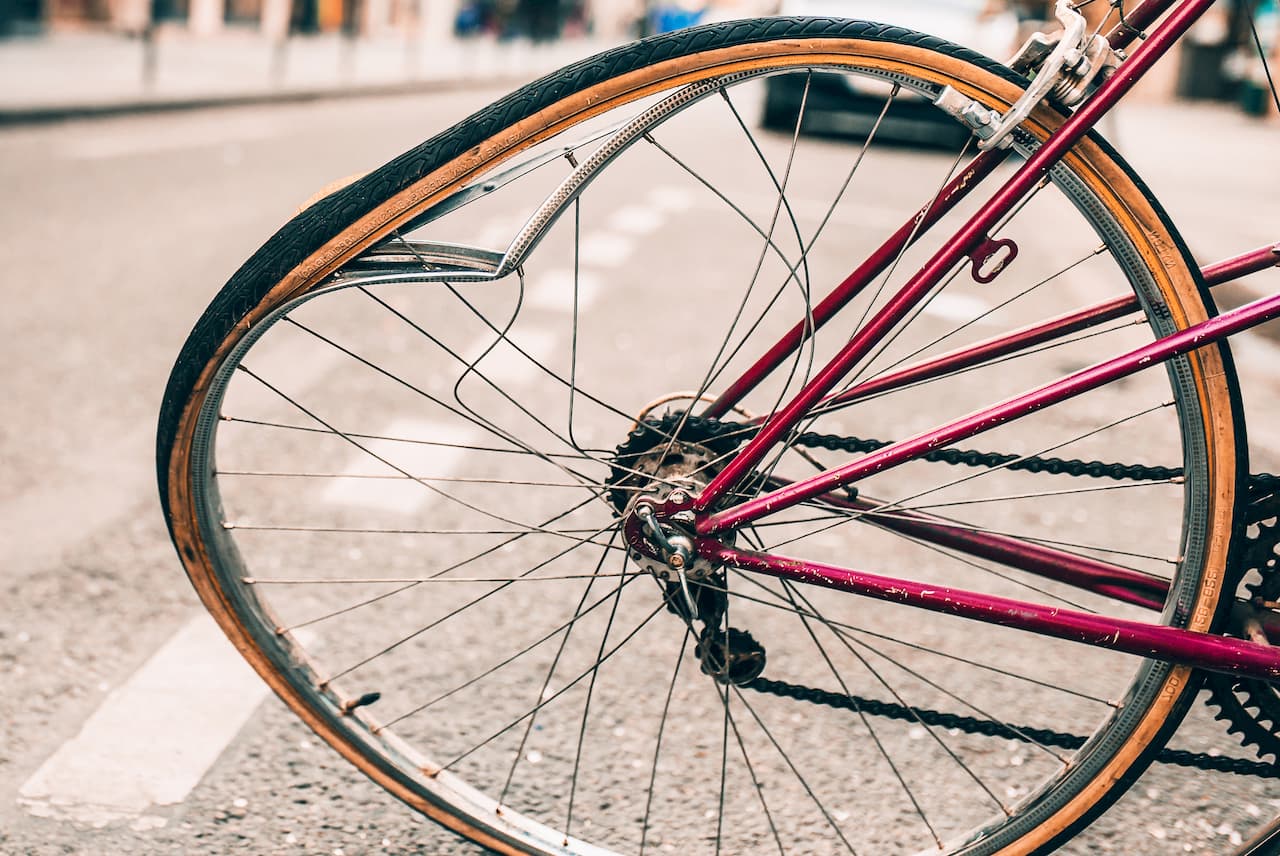 Possible Conflict and Bicycle Accidents
Bicycle riders are subject to the same traffic rules as motorcycles, cars and commercial trucks. They must ride with the direction of traffic, either on the road or in a designated bicycle lane. Bicycle riders must use the proper safety equipment, which is a helmet for riders under the age of 18, and obey all traffic signals. Failing to follow the rules of the road can have serious consequences if you are injured in an auto v. bicycle accident. Our personal injury attorneys offer a free consultation if you believe you have suffered in a bicycle accident. The first step towards finding the best bicycle accident attorney for your case is an initial free consultation. Comparative Negligence and Litigation Regarding Bicycle Accidents Comparative negligence is the legal term that refers to a situation where one or more people are responsible for an accident. The issue of comparative negligence often arises in bicycle accident cases. Most often a driver will contend that the bicyclist was not following the rules of the road or that his/her failure to wear a helmet, use bicycle lights or properly indicate turn signals, caused or contributed to the accident and/or the bicycle rider's injuries. If you have been involved in an accident and responsibility is not being placed 100% on the driver, you need an experienced Sacramento accident attorney to represent you. At the Tiemann Law Firm, our accident attorneys regularly handle Auto v. bicycle cases and can help you understand how an allegation of comparative negligence may affect your recovery and how we can fight it and win.
Insurance and Auto v. Bicycle Accidents
Many people are surprised to hear that in California if you are injured in an auto v. bicycle accident, your auto insurance may provide some coverage for you when you are riding a bicycle. If you have Medical Payments coverage you may be able to use that to access health care related to your injuries. If you were hit by an uninsured or underinsured driver and you carry UM/UIM coverage, your injuries and the damage to your bicycle may be covered under your own auto policy. Working with an experienced Sacramento Injury Lawyer who can help you explore your auto insurance coverage and determine whether or not it offers additional coverage after a bicycle accident may be the difference in getting the medical treatment you need to start the healing process.
Identifying a Bicycle Accident Attorney
If you or a loved one has been injured in a bicycle accident, pick up the phone now and give us a call. At the Tiemann Law Firm, we are happy to answer your questions and provide a free, no-obligation consultation to help you determine the next step to take.