If you sustained injuries in a bike accident because of a driver's irresponsible actions, contact Tiemann Law Firm immediately to determine if you are entitled to compensation. We could help you hold the negligent motorist liable and recover the money owed to you.
Bicyclists are at risk of injuries while sharing roads with vehicles. The likelihood of an accident increases at intersections and when drivers change lanes near bikers. Reckless or inattentive drivers can drift into the bicycle lane or run a stop sign and crash into a rider in their path.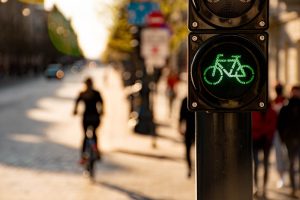 You have a right to pursue compensation for your injury, and the at-fault driver should face the consequences of their misconduct. The Sacramento bicycle accident lawyers of Tiemann Law Firm might be able to represent you in your case. Let us advocate for your rights and fight for the justice you deserve.
Call us at (916) 999-9000 for a free consultation with one of our knowledgeable and skilled Sacramento intersection or lane merging bicycle accident lawyers.
Common Causes of Intersection and Lane Merging Accidents
Driver error commonly leads to accidents in intersections and areas where drivers can merge into other lanes. Whether drivers ignore traffic signs, behave recklessly, or become distracted, their actions endanger people around them.
Bicyclists only have helmets to protect them during collisions with cars and trucks. It isn't much to keep them safe. Typically, cyclists sustain severe or debilitating injuries when a vehicle crashes into them.
The most common causes of intersection and lane-merging accidents include:
Driving under the influence – Drugs and alcohol interfere with a person's normal faculties. Drinking or taking drugs before driving impairs a driver's reaction time, motor skills, and decision-making. A drunk or drugged motorist isn't likely to notice a bicyclist traveling near their car.
Driver fatigue – A tired driver can't operate their vehicle safely. According to the National Safety Council, drowsy driving is similar to driving under the influence of alcohol. It negatively affects attention, awareness, and the ability to follow traffic signs.
Failing to check blind spots – Merging into another lane requires checking blind spots thoroughly. A biker might occupy the lane if a bicycle lane isn't available. A driver who merges without looking at their blind spots could sideswipe a bicyclist traveling alongside their car.
Distracted driving – Distractions prevent motorists from focusing on the task of driving. If they're texting or eating, a driver might not notice a red light at an intersection or remember to use their turn signal while changing lanes.
Failing to yield – Yielding the right of way is crucial at intersections and other locations. If a driver doesn't stop and allow others to proceed in front of them, they could collide with a cyclist already in the middle of the intersection.
Turning with looking for traffic – Motorists typically cross bicycle lanes while turning right. They must stop and check for approaching bicycles before turning right at a red light. If they don't, their vehicle could end up in the path of a bicyclist.
Intersection and lane merging accidents are traumatic. Tiemann Law Firm understands what you're going through and wants to help you recover and get your life back on track.
Injuries in Intersection and Lane Merging Accidents
Unlike the occupants of motor vehicles, bicycle riders don't have the protection of an airbag, seatbelt, or metal enclosure. Nothing can restrain bicyclists to their seats or soften the blow of the impact of a collision. Lane merging and intersection accidents can be catastrophic and lead to a range of traumatic injuries.
The most common injuries include:
Broken bones
Permanent scarring
Road rash
Paralysis
Traumatic brain injury
Loss of limb
Physical disability
Psychological trauma
Pelvic injuries
Back and neck injuries
Due to the violent nature of some bike accidents, bicyclists can suffer life-threatening injuries or death. According to the Insurance Institute for Highway Safety, 932 bicyclists died in motor vehicle accidents in 2020.
Compensation for Intersection and Lane Merging Accidents
If someone else is at fault for your injuries in a bicycle crash, you could pursue compensation in an insurance claim or lawsuit. The money you recover might compensate you for your:
Hospitalization, surgery, rehabilitation, and other medical costs
Out-of-pocket expenses
Scarring, disfigurement, or loss of limb
Pain and suffering
Lost wages
Lost earning capacity
Emotional distress
Loss of enjoyment of life
Damage to personal property
You might also recover exemplary damages if you file a lawsuit against the driver responsible for the collision. You must show clear and convincing evidence that the defendant committed fraud, oppressed you, or acted with malice for the court to make this award to you.
Statute of Limitations for a Lane Merging or Intersection Accident Case
You must comply with strict laws if you want to sue someone for your injury. In California, the statute of limitations for bike accidents allows a two-year timeframe to file a lawsuit. That means you have two years from the date of the crash to initiate your lawsuit against the at-fault party. Once the timeframe passes, you could lose your right to pursue compensation.
Contact Us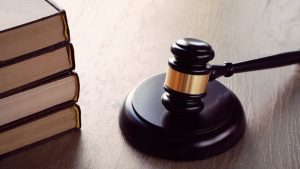 Since 1998, Tiemann Law Firm has fought for injured clients in California. Our legal team takes pride in our reputation and positive case results. You will receive personalized attention when you hire us and feel like a priority until the end of your case.
Our Sacramento intersection or lane merging bicycle accident lawyers understand the financial burden of treating an injury after an unexpected accident. Your medical bills are likely expensive. You can face significant debt if you can't afford to pay.
We don't want to add to your financial strain, which is why we take cases on contingency. That means we don't charge upfront fees or costs. You only have to pay our legal fees if we secure compensation for you. If we lose your case, you will never owe us money.
If you sustained an injury in an intersection or lane merging bike crash due to someone else's negligence, call Tiemann Law Firm at (916) 999-9000 now for your free consultation. We're available 24/7 to take your call. Let us help you get on the road to recovery.