Did you get hurt in a right-turn accident while riding a bicycle? Was it because of someone else's misconduct? If so, contact Tiemann Law Firm immediately. You might be entitled to compensation for your lost wages, medical care, and other expenses.
Drivers must obey the traffic signs or signals when approaching a right turn. They should yield to others if necessary before completing the turn. Turning at a red light without checking for approaching bicyclists could lead to a serious accident. Some motorists don't watch for bikers heading in their direction.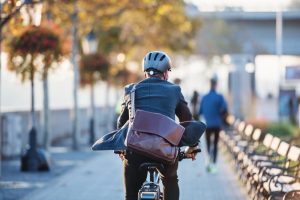 Tiemann Law Firm knows the devastation of sustaining injuries in a bicycle accident someone else causes. Without anything protecting you from the impact of a crash, the injuries you sustain will likely be severe or debilitating. You have a right to hold the careless driver liable and seek compensation.
Call us at (916) 999-9000 for a free consultation with one of our Sacramento bicycle accident attorneys and learn more about your legal options.
Causes of Right Turn Accidents
Although multiple parties could be responsible for a right-turn crash, the driver turning right is often at fault. Any motorist approaching a right turn must drive close to the right edge of the road. By law, they can enter the bike lane no more than 200 feet before the turn if there is a designated bicycle lane. They must watch for bicyclists, motorcyclists, and pedestrians traveling between the vehicle and the curb. If someone else has the right of way, such as a biker, the driver must stop and allow that person to proceed before them.
Unfortunately, many drivers don't know traffic laws or ignore them entirely. Driver error and carelessness are common reasons right turn accidents involving bicyclists occur. The turning driver might be liable for your injury if they caused the crash due to factors such as:
Not yielding the right of way at an intersection
Misjudging the distance between their vehicle and the bike lane
Failing to come to a complete stop at a red light before continuing to turn
Entering a bike lane before reaching 200 feet from the turn
Failing to proceed with the flow of traffic after completing the turn
Accelerating to turn ahead of an approaching bicyclist without enough time or distance
Injuries in Right Turn Bike Accidents
Bicycle riders are at risk of life-threatening injuries and fatalities in crashes with cars and trucks. According to the Insurance Institute for Highway Safety, 932 bicyclists died in motor vehicle accidents in 2020.
Without the protection of an airbag or enclosed vehicle, riders often sustain an injury during the initial impact and additional injuries from subsequent events. A bicyclist could get thrown from their bike, run over by a vehicle, or impaled by flying debris.
The most common injuries in right-turn bike accidents include:
Hip and pelvic injuries
Lacerations
Penetrating injuries
Broken bones
Paralysis
Permanent scarring or impairment
Loss of limb
Bicycle accidents often lead to significant expenses for the injured party. Many people require emergency medical care and ongoing treatment to heal. Some suffer permanent injuries and can't resume their usual routines. Household assistance to care for family and complete basic tasks is often necessary when independent living is no longer possible.
Bicycle accident victims can experience more than physical injuries. They might also suffer psychological trauma. Some people develop phobias and fear riding a bicycle again. Others develop depression if the crash causes a disfiguring or disabling injury.
Compensation for Injuries in Right Turn Accidents
California drivers must carry auto insurance with minimum liability coverage of:
$15,000 for bodily injury or death of one person
$30,000 for bodily injury or death of more than one person
$5,000 for property damage
You could file an auto insurance claim with the at-fault driver's liability carrier even though you were on your bike when the accident happened. You might also have the option of filing a lawsuit.
The money you receive in an insurance claim or lawsuit could compensate you for your:
Pain and suffering
Occupational therapy, surgery, prescriptions, medical devices, and other medical bills
Loss of enjoyment of life
Disfigurement, scarring, or loss of limb
Lost wages
Lost earning capacity
Emotional distress
Out-of-pocket expenses
Damage to personal property
Exemplary damages might also be recoverable in a lawsuit against the at-fault motorist. You must show clear and convincing evidence that the defendant acted with malice or committed fraud or oppression to receive this financial award.
Statute of Limitations for a Right Turn Bicycle Accident
In California, the statute of limitations allows a two-year timeframe for the injured party to file a lawsuit against the party at fault for the bike accident. That means you must file your lawsuit within two years from the date of the crash if you want to pursue compensation for your injury.
Speak to a Trusted Sacramento Right Turn Bicycle Accident Attorney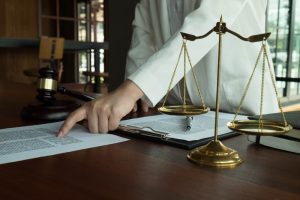 Tiemann Law Firm has represented bike accident victims in California since 1998. We take pride in our reputation and track record of achieving positive case results. When you hire us, we will get to work and try to reach your desired outcome so you can put this traumatic experience behind you.
We treat each client as a priority. You will receive the respect you deserve throughout your entire case. We provide personalized attention and services to people suffering from the wrongdoing of others.
At Tiemann Law Firm, our legal team understands the financial strain many people face after a bike accident. Bicycle crashes often lead to ongoing treatment and expensive medical bills. You might wind up in debt if you can't afford to pay.
We take cases on contingency to relieve the financial burden of additional expenses. You don't have to worry about upfront fees or costs when you retain our services. You will only be responsible for paying our legal fees if we recover compensation for you.
If you sustained injuries in a right-turn bicycle accident due to someone else's negligence, call Tiemann Law Firm at (916) 999-9000 or contact us online for a free consultation.