Rear-End Collisions: Not Always Cut and Dried
Posted on Wednesday, March 23rd, 2022 at 9:30 am
When it comes to rear-end collisions, many people mistakenly think that the driver who did the rear-ending is automatically at fault. The state of California has a "pure comparative negligence" regulation. This means that each driver is assigned liability for causing the accident and the amount of compensation a driver is entitled to is determined by a liability assessment. If the driver who was hit is found to have contributed to the cause of the accident and that liability is assessed at 10% then as a victim they can only recover 90% of the total amount of damages.
Assigning Blame
A rear driver or their insurance company can attempt to fault the lead driver for one of several reasons, claiming, for example, that the lead driver:
Failed to use turn signals
Pulled out in front of the rear vehicle too quickly or without looking
Has brake lights that are not working properly
Failed to yield as appropriate
If you're the victim of a rear-end crash, these tactics may be used to save the insurance company some of the money that they would have to pay out to you if the rear driver was determined to be 100% at fault.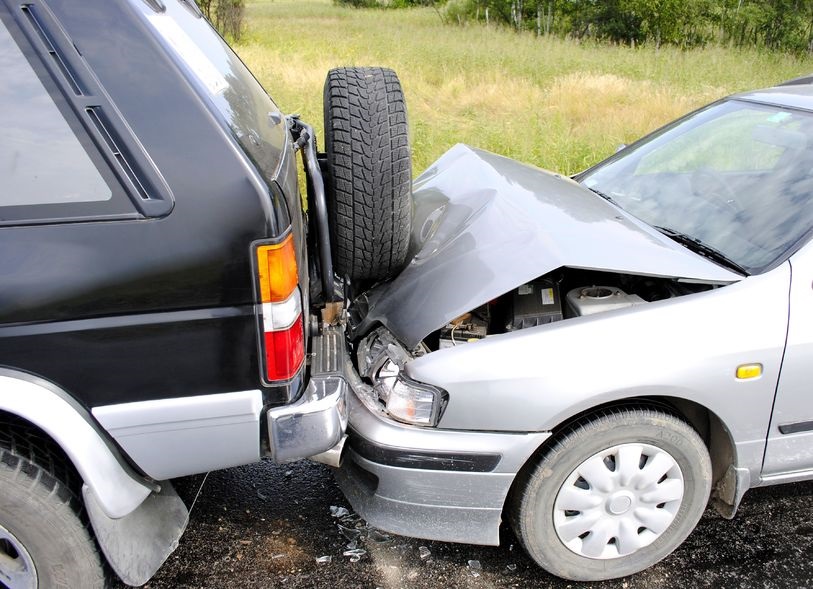 How an Attorney Can Help
No one plans to be in an accident. If you're the victim of a rear-end collision you may be suffering from injuries ranging from the most common, whiplash, to other more serious ones including concussion, traumatic brain injury, punctured lungs, organ damage, facial or dental injuries, head, neck, and spine injuries, internal bleeding and more.
If your injuries have prevented you from working or impeded your ability to earn a living you may have the additional stress of not having the income you need to pay your regular bills as well as all the medical bills related to your injuries.
That's where our experienced lawyers come in. We know this is an overwhelming and stressful time. Your attorney will review all the details and circumstances of the accident and conduct an independent investigation into the crash to build a case establishing the liability for the accident. The attorney is your advocate and will negotiate on your behalf with the insurance company. Don't be duped into waiting for a "fair" settlement from an insurance company. California allows crash victims two years from the date of the accident to pursue a lawsuit. If you file after that date your case will almost certainly be thrown out. Getting one of our experienced attorneys on your case as soon as possible will ensure that you have someone on your side fighting to get you the compensation you need and deserve.
If you or a loved one has been involved in a car accident in Sacramento or the surrounding areas, including Folsom, Citrus Heights, or Rocklin, contact Tiemann Law Firm today to discuss your legal rights. Contact us today for a free, same-day consultation by calling: (916) 999-9000 or toll-free: (800) 712-2000.