Your Life May Never be the Same After a Motorcycle Crash
Posted on Wednesday, August 24th, 2022 at 8:02 am
Let's face it; in a motorcycle versus a 3,000-pound or more car or truck accident, the motorcycle is almost always the loser. Even with a helmet and other appropriate safety gear, injuries can be devasting. Here in California, although very common, motorcycles have a high rate of accidents, many of which are fatal. In one recent year, the Governor's Highway Safety Association showed that California had 566 motorcyclists killed in accidents—the highest fatality rate of any state.
Common Injuries in Motorcycle Accidents
In some cases, a motorcyclist may be lucky to escape an accident with minor injuries such as cuts and road rash. But in most instances, the injuries are more severe and may include:
Concussion
Neck injuries
Spinal injury and/or paralysis
Internal injuries
Fractures
Traumatic brain injury
These injuries can leave lasting physical and emotional scars and may change your life permanently. Your ability to earn a living, play with your children and enjoy time with your spouse and your friends may be forever changed.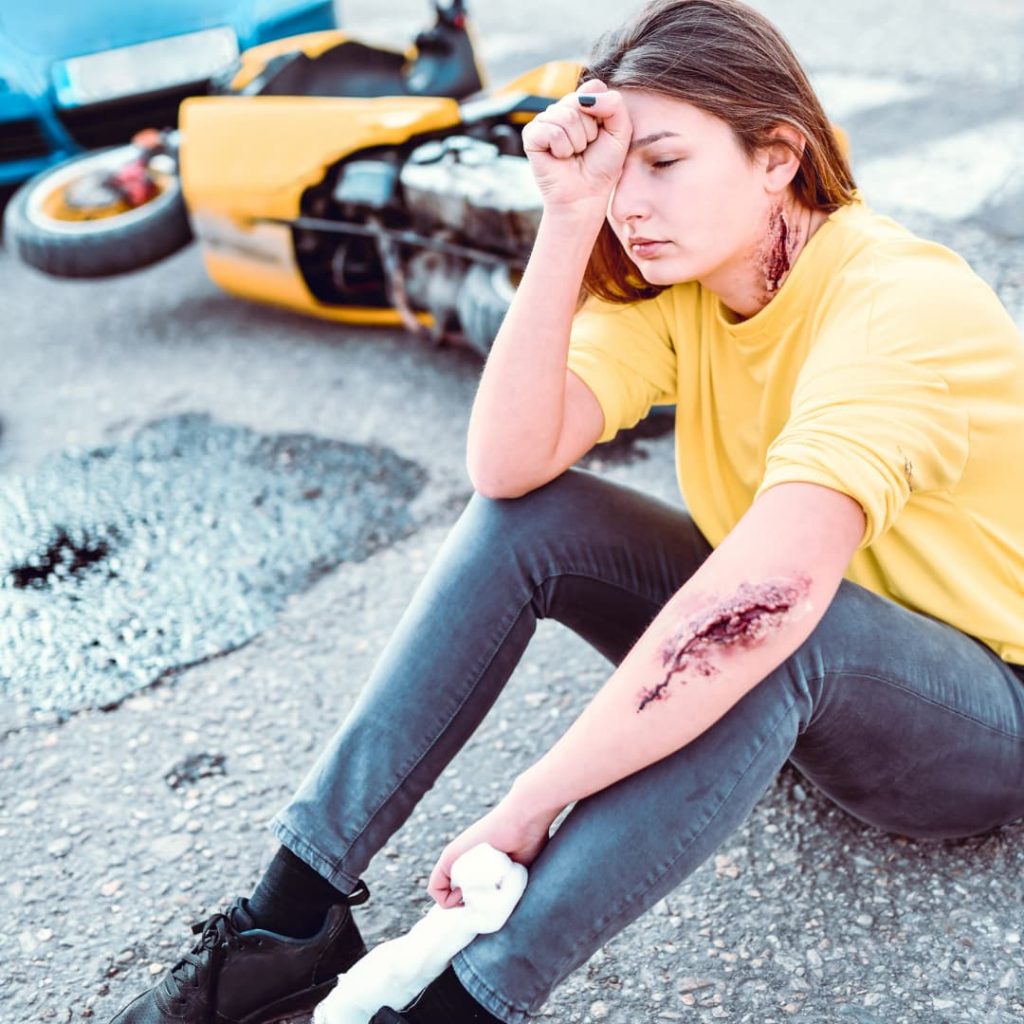 It may be hard to imagine the damages you would need just to cover the medical bills, therapies, doctor visits, tests, and prescriptions necessary to deal with your injuries. There is also another facet of damages—pain and suffering—which is more complex to define with an actual dollar amount but permissible to sue for in California. An experienced attorney can help you during this traumatic time. The attorney has handled many other motorcycle accident cases and will help you understand your rights, options for pursuing compensation, and the damages you should be seeking. Don't attempt to handle your own case. Contact us for a free consultation today.
Have you or a loved one been a victim of a DUI, car, truck, motorcycle accident, dog attack, or a slip and fall incident? If so, Tiemann Law Firm can help. Our experienced personal injury attorneys will fight for the compensation you deserve. Contact us today for a free, same-day consultation by calling: (916) 999-9000 or toll-free: (800) 712-2000.