What's Distracting Drivers?
Posted on Wednesday, May 25th, 2022 at 7:01 am
Did you know that according to the National Highway Traffic Safety Administration, over 400,000 people are injured in car accidents as a result of distracted driving? And the Centers for Disease Control estimate that nine people die every day in this country in these types of crashes. Despite these sobering statistics, distracted driving shows no signs of abating. There are more distractions out there than ever before.
3 Types of Distractions
When you say "distracted driving," most people think about texting. While that is a major source of distraction, there are many others. Distractions fall into three categories:
Manual
Texting is an example of a manual distraction or something that involves taking one or both hands away from the wheel. Other examples are eating, entering an address in your GPS, fiddling with the radio, or passing a toddler their sippy cup.
Visual
Visual distractions take your eyes off the road, even for a second. Most manual distractions are visual as well, but they can also include things like interacting with a passenger in the car, looking in the mirror, or reading a notification on the phone.
Cognitive
This type of distraction is harder to pin down, but it involves the mind wandering and a loss of focus. It might happen after someone has a fight with a loved one or—more frequently these days—after a day spent on the computer in Zoom meetings.
In each type of distraction, the driver is prevented from being fully aware of their surroundings and is unable to make adjustments and take evasive maneuvers when the road situation changes. It can result in an accident that causes serious injuries to others around them. Because these drivers are caught off guard, they are often traveling at top speed, amplifying the damage.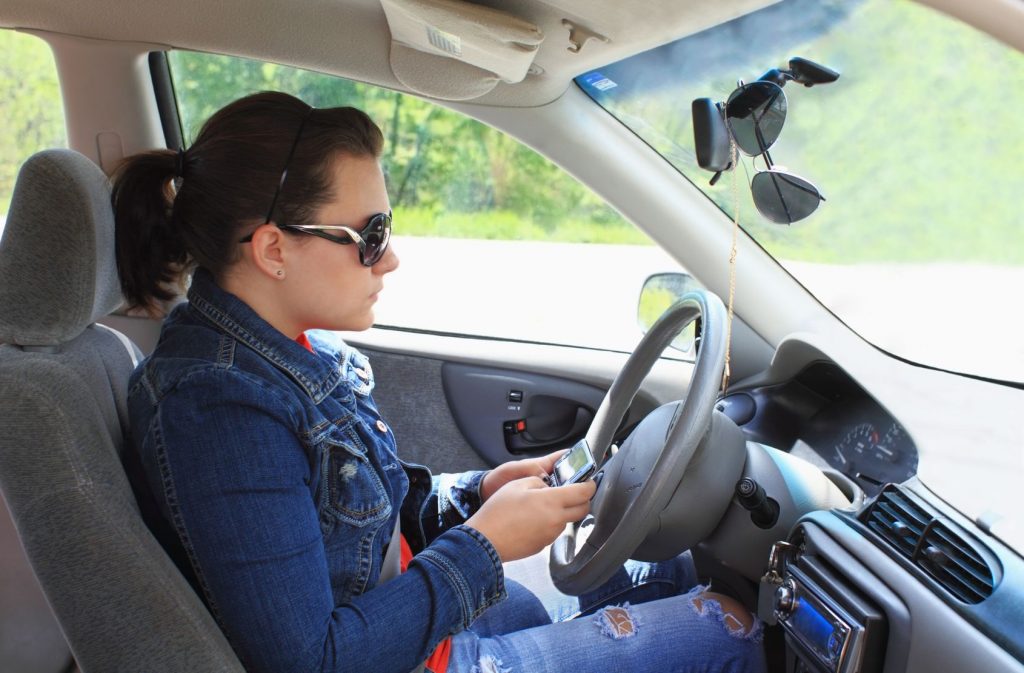 If you're the victim of a distracted driving accident, you may be overwhelmed with massive medical bills, a loss of income, and a future that is full of uncertainty. An experienced attorney can help relieve some of the burdens by handling the filing, preparation, and execution of your case. We can help you get the compensation you will need to move forward.
Have you or a loved one been a victim of a DUI, car, truck, motorcycle accident, dog attack, or a slip and fall incident? If so, Tiemann Law Firm can help. Our experienced personal injury attorneys will fight for the compensation you deserve. Contact us today for a free, same-day consultation by calling: (916) 999-9000 or toll-free: (800) 712-2000.