What to Do in Case of an Accident
Posted on Tuesday, February 28th, 2023 at 8:15 am
Let's face it. No one gets up in the morning and says, "I think I'll get into in an accident today." Whether you're in a car, on a motorcycle or bicycle or just out walking, if you're involved in an accident you are likely to be injured, in shock and not thinking clearly. It's important to do your best to keep your head and know the steps you should take immediately after an accident. Often, actions taken or not taken during that time can have a big impact on the outcome of your case in the future. Below are six steps to take if you've been in an accident:
Call 911—the first thing to do, if you are able, is to get help to the scene of the accident. Assess if there are injuries to yourself or others and if it's safe to do so, try to move vehicles out of traffic to prevent a secondary accident.
Get medical attention—even if you don't think you've sustained serious injuries, don't decline getting a medical evaluation. If you don't want a ride to the hospital in an ambulance, go to a medical clinic or your own doctor immediately after the accident. Many head, neck and internal injuries are not immediately apparent. A medical record of your condition after the accident is a critical piece of evidence.
Take names and numbers—in addition to others involved in the accident get the contact information for any witnesses to the accident.
Document details—if you are able, take pictures of the accident scene from multiple angles. Also photograph signage, skid marks and anything else you think might be significant. While it's fresh in your mind write down as many details as you can about what happened.
Report the accident and contact DMV—CA state law requires you to report any accident to the DMV within 10 days of its occurrence if there are injuries, fatalities, or damages that exceed $1,000.
Call an experienced attorney—knowing which way to turn after an accident and how to pursue the compensation you're entitled to can be confusing and complex. Our experienced attorneys will clarify your options and be your advocate to ensure you are paid the damages you deserve.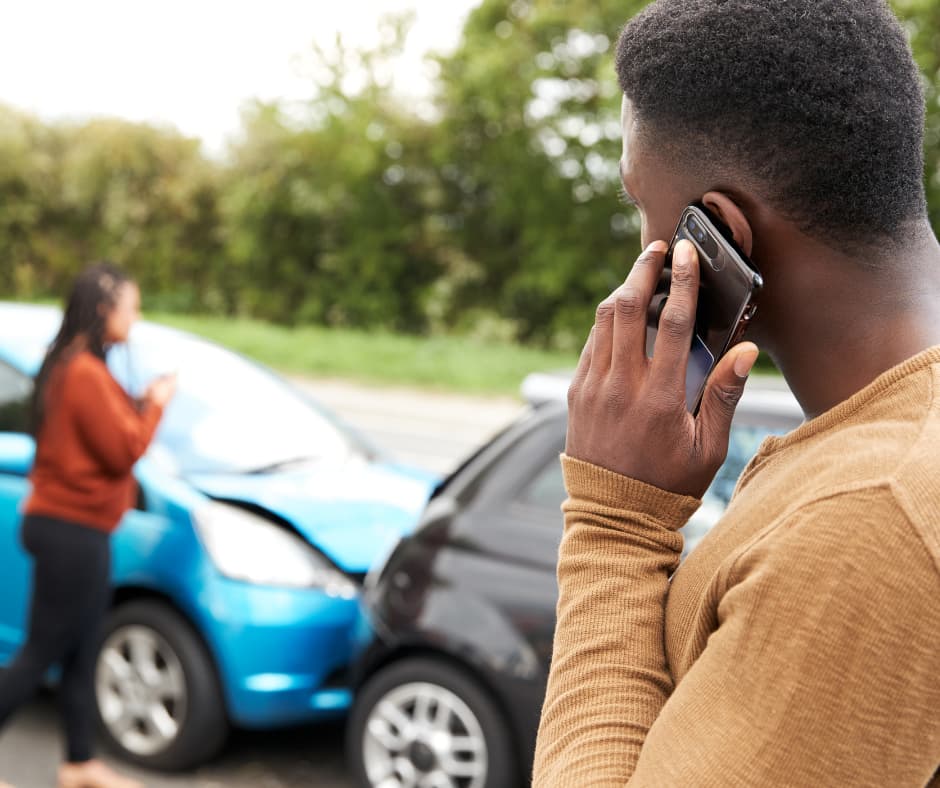 Have you or a loved one been a victim of a DUI, car, truck, or motorcycle accident, dog attack, or a slip and fall incident? If so, Tiemann Law Firm can help. Our experienced personal injury attorneys will fight for the compensation you deserve. Contact us today for a free, same-day consultation by calling: (916) 999-9000 or toll-free: (800) 712-2000.